Freshening up your finances for the New Year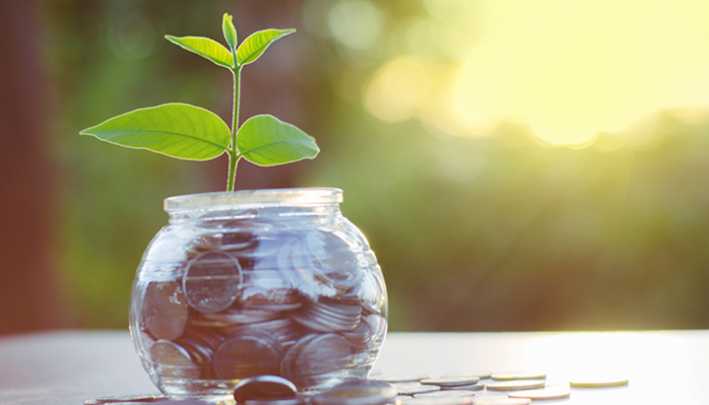 The only people who like doing a new year clean up of their finances are the wealthy, aren't they? And for the rest of us, the New Year financial tidy-up is more like an obligation that we undertake begrudgingly, in the hope that this year will financially outperform the last.
So what can you do on your financial spring clean? We asked Denis O'Keefe, financial adviser and retirement planning expert at AustralianSuper for his best financial freshening-up tips.
"At the beginning of each year, it's timely to sit down with your partner, or by yourself, and think and talk about the year ahead," says Denis. "You need to ask the big questions like 'What do we want to achieve this year?', 'What large purchases are we planning to make this year?' and 'What financial goals do we want to set ourselves?'"
From these questions will come a list of important things that might be unplanned-for in your life at the moment, and need to be integrated into your thinking.
"From there, it is all about the budget," says Denis. "We all know that in order to live at a profit we have to earn more than we spend, and if you are saving for retirement, this is more important than ever. After retirement, trying to live within the parameters and plans you have laid for yourself is also important."
Ad. Article continues below.
But according to Denis, the big things you should do right now are:
Sit down and review your budget. 
Work out where you can save money and where you want to be spending it from week to week.
Understand where living expenses, health expenses and obligations will rise. 
Have you got an expectation that your expenses will be larger than last year in some areas? Perhaps you will need to increase your private health insurance, or you know you are planning some preventative therapy.
Ad. Article continues below.
Talk about where you're likely to face one-off or out-of-the-ordinary expenses. 
Do you have plans for capital expenditure on things like your house or car, or perhaps a holiday?  You'll need to consider how these will fit into your finances.
Consider how you'll work to grow or use your superannuation this year. 
Consider your options for increasing your superannuation balance, and make sure you are taking all active steps you can to optimise your circumstances, whether before or after retirement.  You might consider putting in place a transition to retirement strategy to drive additional retirement savings into your superannuation fund before you finish work.
Consider your estate planning. 
Ad. Article continues below.
How long has it been since your wills and powers of attorney were last updated?  Are they aligned with your current assets and situation, or do they need review?
Talk to your financial adviser.
Work with your financial planner to understand how all of these things impact your cash flow needs and understand how much income you may need to achieve your goals for the year.
Review your investment strategy.
Once you've got the spring clean steps above all done, you are then ready to review your existing investment asset allocation and consider if it is right for you over the year ahead.
Ad. Article continues below.
Then you can put in place any changes to your investments to help drive more appropriate income streams for your future.
About: Denis O'Keefe is a certified financial planner with AustralianSuper and specialises in retirement planning advice.  He has 25 years financial planning experience and is currently based in Melbourne where he provides holistic, face-to-face advice and guidance to clients. 
This post is sponsored by AustralianSuper Pty Ltd ABN 94 006 457 987, AFSL 233788. The views expressed in this article are those of the interviewee and not AustralianSuper.  The interviewee made their comments based on their experience and expertise. Members should assess their own situation and needs and consider obtaining professional advice before making any decision.
Important information: The information provided on this website is of a general nature and for information purposes only. It does not take into account your objectives, financial situation or needs. It is not financial product advice and must not be relied upon as such. Before making any financial decision you should determine whether the information is appropriate in terms of your particular circumstances and seek advice from an independent licensed financial services professional.