How cashless spending is creating a financially-illiterate generation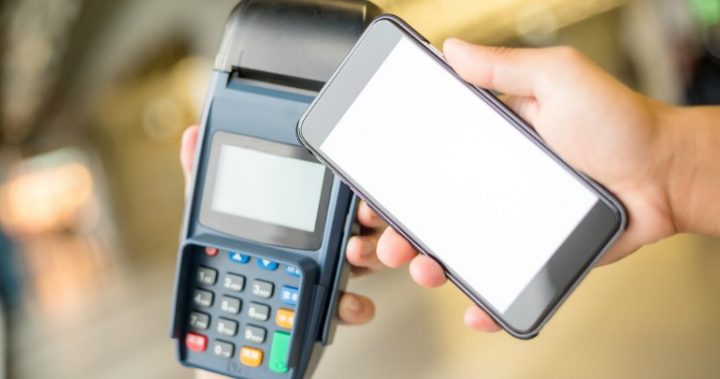 These days, the convenience of tap-and-go payments is hard to resist, especially if you're in a rush and the cue behind you is out the door. 
But as the shift continues towards a cashless society, experts have warned that paying on card can create a disconnect between you and the amount of money you're spending. 
More disconcerting is the rate at which young people are fast becoming financially illiterate. 
ABC News reported that a new survey of 1,100 Australian high school students found most were confused about credit cards. 
In fact, it found that more than half believed it would take no less than three years to pay off a $2,000 credit card debt at 18 per cent interest which is the minimum repayment, but it would actually take more than 15 years. 
Ad. Article continues below.
And while it may seem unlikely that cash will disappear altogether, the Reserve Bank's triennial Consumer Payments Survey (CPS) from 2016 showed that cards were used more than cash for payment for the first time. 
"It's no surprise Aussies prefer to spend using their tap and go cards over cash. It's convenient, quick and easy, particularly when compared to rummaging around in your pockets for the right cash," says Michael Christofides, AMP Bank's director of retail solutions. 
"But, paying on card can create a disconnect between the consumer and the amount they are spending. With cash, you know exactly what you are spending and when. You can see your money depleting. With card, you only notice what you are spending when you check your account online or your mobile app."
Christofides says the long-term effects of cashless spending could potentially be even more damaging in the future, however he believes if you can learn, and in turn, teach your offspring how to better manage our virtual currency, things don't need to be "doom and gloom". 
He offered the following tips for getting on top of your finances if you were experiencing a disconnect between how much you were spending due to tap-and-go payment methods. 
Ad. Article continues below.
Consolidate your debt
Now might be the time to get rid of extra credit cards and opt for a single card with a lower interest rate and less fees. See Canstar for a comparison of credit cards.
If you have a home loan, consider increasing your loan amount and using the extra money to pay off your other debts. A home loan usually has a lower interest rate than debts such as credit cards, so this will help you to avoid paying higher interest rates.
See where you can make saving
Make sure you get the best rates available on your frequent bills such as insurance and energy. Use comparison websites, such as comparethemarket.com.au to compare product benefits and costs and check Canstar to see how your interest rates and financial products stack up.
Ad. Article continues below.
Leverage tech for better saving habits
While technology may have made it easier to spend, there are new technologies coming to market helping consumers save. An example is the new AMP Bett3r account, which has three linked accounts to help you separate your bills, savings and spending money more easily.
Do you prefer cash or credit? 
Important information: The information provided on this website is of a general nature and for information purposes only. It does not take into account your objectives, financial situation or needs. It is not financial product advice and must not be relied upon as such. Before making any financial decision you should determine whether the information is appropriate in terms of your particular circumstances and seek advice from an independent licensed financial services professional.