Call to restrict pension to Australia's poor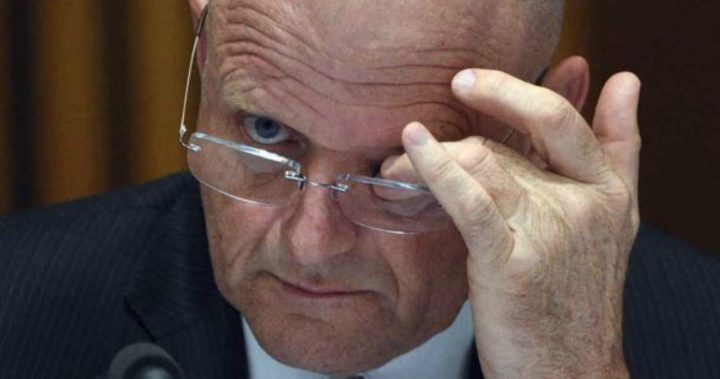 Senator David Leyonhjelm says Australians have this sense of entitlement when it comes to the Age Pension and it needs to go.
The crossbench senator even has a solution — to only pay the pension to the poor Australians claiming it is "nothing to be proud of".
"The intention of the pension system is not to help you leave your money to your kids, you're supposed to sell down some of your assets," Leyonhjelm told ABC Radio.
The senator made the comments in the wake of the Federal Government's changes to the pension assets test that came into effect on January 1 and are set to affect more than 300,000 Australians.
Under the new test if your assets (excluding the family home) exceed $375,000 as a homeowner couple, $450,000 as a since non-homeowner or $575,000 as a non-homeowner couple you could see your pension affected.
Ad. Article continues below.
Leyonhjelm also hinted that people should sell of their assets outside of the family home to make things easier on themselves instead of relying on the pension.
While the Federal Opposition opposed the changes to the pension assets test, the Coalition argues that the majority of pensioners will be unaffected or will benefit from the changes.
What do you think of David Leyonhjelm's proposal? Should there be restrictions on who is eligible for the Age Pension? Have you been affected by the changes that came into effect on January 1?
Important information: The information provided on this website is of a general nature and for information purposes only. It does not take into account your objectives, financial situation or needs. It is not financial product advice and must not be relied upon as such. Before making any financial decision you should determine whether the information is appropriate in terms of your particular circumstances and seek advice from an independent licensed financial services professional.