Bill Shorten calls for tougher superannuation laws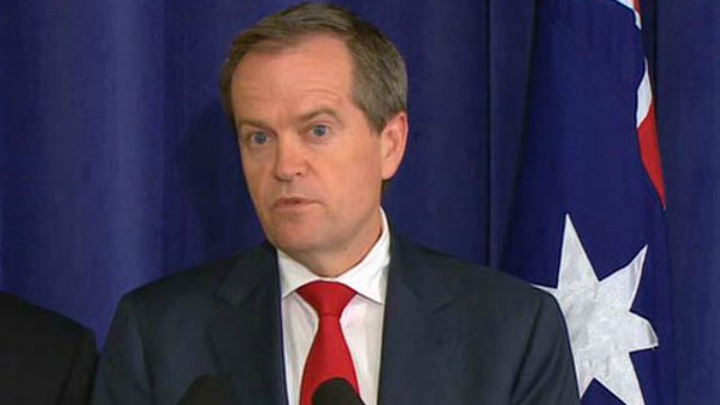 No doubt you've heard plenty of talk about the government's proposed changes to superannuation laws.
Well, now the Opposition has had their say – and they're calling for the changes to go even further.
Opposition Leader Bill Shorten has told the Australian Financial Review the government's proposed changes don't go far enough and won't deliver "substantial budget repair".
"It's ludicrous that the Prime Minister is proposing new tax loopholes that benefit high-income earners instead of cracking down on existing ones," he said.
Ad. Article continues below.
"Under Labor, the superannuation system will be fairer and the budget will be better off."
Labor is pushing for the government to adopt three extra changes to proposed superannuation laws.
So, what is the government proposing?
Well, the government is proposing to impose a yearly cap of $100,000 on non-concessional (also known as after tax) contributions.
It's also proposing a $1.6 million cap on super retirement accounts.
Ad. Article continues below.
What about Labor?
Well, Labor wants to yearly cap to be dropped to $75,000 and is calling for super contributions to be taxed at 30% if they go over the income threshold of $200,000 (the current threshold is $300,000).
The Australian Financial Review is also proposing the government dump tax deduction for personal superannuation contributions for people under 75 using certain funds.
Apparently, Labor's costings when combined with the rest of what the government is proposing will save $4.5 billion by 2019-2020 and $32.6 billion by 2026-27.
Meanwhile, Kelly O'Dwyer accused Labor of having more positions on superannuation than Karma Sutra.
Ad. Article continues below.
"We've got a superannuation package that is fair and stable," she said in a press conference earlier today.
So, what's next?
Well, the government plans on introducing their proposed changes to parliament the week after next and hopes to pass the laws by December 1.
The Australian Financial Review reports that Labor is will support the government's proposed changes, even if they don't take any of Labor's ideas on board.
"We won't let the perfect be the enemy of the good," shadow treasurer Chris Bowen said.
It's being reported that if the government doesn't take any of Labor's suggestions on board, the changes will form part of Labor's policy at the next election.
Important information: The information provided on this website is of a general nature and for information purposes only. It does not take into account your objectives, financial situation or needs. It is not financial product advice and must not be relied upon as such. Before making any financial decision you should determine whether the information is appropriate in terms of your particular circumstances and seek advice from an independent licensed financial services professional.