Big ticket savings - four simple ideas you should consider in retirement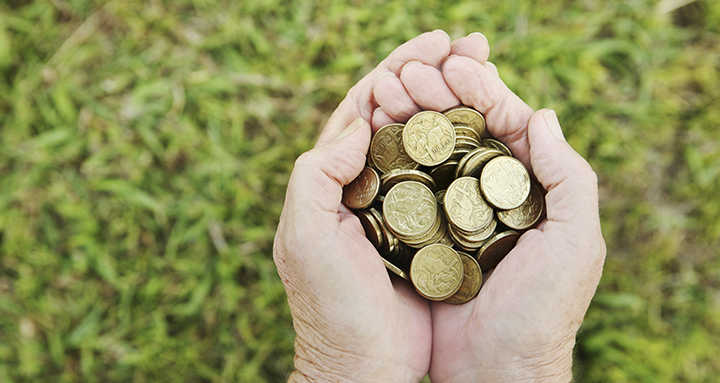 For your whole life, you have been working hard, and now your retirement is here, and you're ready to start living it.  For some there is a financial portfolio to lean on that makes them smile, allowing them to be one of those "ideal retirees" skipping down the beach hand in hand in matching white pants, wind blowing in your hair.  For others, financial security is more challenging, and has to be balanced with careful savings.  And, there are a few big ticket money tips to consider when reaching out for your retirement that might make things easier or your money go further.  Have you stopped to think about these deliberately?
Ad. Article continues below.
Consider if you could live in a smaller house – Spending your retirement living in the many-bedroom house that you raised your family in is certainly not the most fiscally responsible thing that you can do of you need a few extra bob in retirement. Like cars, houses have ongoing expenses even if the house itself is paid off. Maintenance, insurance, property taxes and the like are all going to decrease if you choose to live in a smaller house, or smaller space. And, if you have equity built up in your home, selling it in favour of something smaller will put some additional money in your pocket. It often is not easy for people to part with the home that they have lived in for decades and raised children in, but the money that can be saved by doing so can help make it a worthwhile decision.
Choose the best retirement location for your financial means –  Not everyone wants to move house when they reach retirement, but it is amazing how many actually do within a year or two of the big turning point.  And it isn't just what type of house you choose that matters… Where you choose to live can have an enormous impact on how much money you will have to spend every month.  If you can live by the beach in a fancy apartment then good for you!  But if you can't afford such a thing, careful consideration of where you might be able to get the best lifestyle for you at the most realistic price is an important consideration.  Take the time to choose a geographical location that has a reasonable cost of living based on your budget. City or regionally, there are certainly some areas that are cheaper to live than others.
Consider downsizing to just one car – If you haven't done so already, it might be worth considering whether it would be appropriate to downsize your household to just one vehicle to cut expenses.  You'll not only be abe to get a bit of money back when you sell the second car, you'll also save on running expenses, maintenance and insurance every year.   You might find this saves you thousands of dollars per year off your household budget, more if you had a car loan.
Find discounts on the things you buy regularly – Using your Seniors Card, and a variety of membership cards you might have, you should try to access discounts on everything you buy, wherever they are valuable and not just fake savings.  These savings can add up quickly if you seek them out consistently.  Travel agencies, retail outlets, coffee shops, entertainment and savings on the weekly budget are all within reach.
Retirement can be the most exciting time, so making the money stress less significant is important, from the outset.
Have you got some examples of how you save money in retirement?  Have you taken any of the steps above not long after you retired?
Important information: The information provided on this website is of a general nature and for information purposes only. It does not take into account your objectives, financial situation or needs. It is not financial product advice and must not be relied upon as such. Before making any financial decision you should determine whether the information is appropriate in terms of your particular circumstances and seek advice from an independent licensed financial services professional.