Why the Dollarmites program may not be as innocent as it appears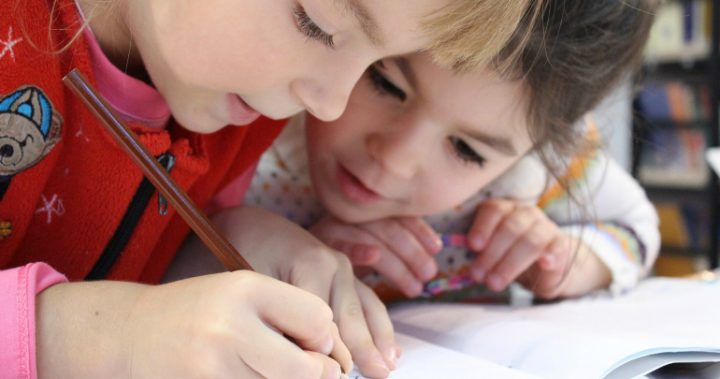 Remember the Commonwealth Bank Dollarmites program from when you or your kids were at school? Those days of taking your savings passbook and the yellow envelopes of coins into class each week, dutifully depositing into your fledgling savings account? Perhaps you had one of the tin 'bank building' money boxes?
The iconic Dollarmites school banking 'club' has been running since 1931 and reaches well over half a million children, including your grandkids, every year.
While Australia's largest bank purports to be teaching kids financial literacy, the program has been criticised over the years by industry commentators who are concerned about the bank's monopolistic position in the school banking space and the fact that it's grooming children to be future Commbank customers.
Barefoot Investor author and columnist Scott Pape has a long-running campaign against the bank's involvement in schools. "Financial education is a core life skill that every child will be tested on every day of their adult lives," he says on his website. "It's far too important a subject to be left to a bank's marketing department."
Despite the criticism, the 'cradle-to-grave' marketing strategy certainly seems to be working to enhance the bank's bottom line. New research reported by news.com.au indicates that the Dollarmites program is worth $10 billion to Commonwealth Bank.
Ad. Article continues below.
Reji Eapen, founder of financial education start-up Pennybox, ran a financial analysis on the school savings program, looking at the number of Dollarmites accounts, the average balance per child, and the bank's net interest margin. He estimated that the program brought in about $6.6 million a year in revenue. Commonwealth Banks pays $2.3 million a year in commissions to schools and takes an estimated annual gross profit of $4.3 million.
But Eapen says the true value of the program for Commonwealth Bank lies in building a vast pool of prospective customers and then marketing additional products once those children turn 18. (There are reports of 18-year-olds receiving credit card offers and promotions for other financial products from the bank.) 
"It goes without saying that CommBank has an unfair competitive advantage against the other banks to the tune of $10 billion. While the intention of the Dollarmites program was once pure, this is no longer the case when a for-profit bank apparently owns the entire financial literacy space in Australian schools," Eapen told news.com.au.
Commonwealth Bank denied Eapen's claims regarding the value of the program, but was unable to reveal the latest figures due to a financial reporting blackout period.
"Our school banking program is designed to teach Australian children regular savings habits. It is not designed to make money – it costs more to run than it makes," a Commonwealth Bank spokesperson told Starts at 60 in a statement. "The school banking program is run separately to our banking business, and we do not capture data that tracks whether school banking participants become adult customers."
Ad. Article continues below.
Consumer group Choice has also voiced concerns about CommBank's dominance in schools, and suggests that the Government's ASIC MoneySmart Teaching Program would be a more appropriate option for schools. The consumer watchdog was particularly critical of the kickbacks the bank paid schools each time a child opened an account.
"Rewarding children for saving with cheap toys easily transitions to rewarding young adults with "special" offers of high-interest personal loans and credit cards," Choice's CEO Scott Kirkland said in October. "It is time to take banks out of financial literacy education, and to stop them from paying schools commissions to flog their products."
CommBank's spokesman told Starts at 60 that the bank had since reviewed the program and in January introduced a new payment structure that didn't reward schools based on the amount students paid into Dollarmites accounts.
"The purpose of these payments has always been to cover the costs for the administration of the program and the dedicated time of the volunteers," the spokesman said. "In most cases these payments generally go towards school sporting equipment or books in the school library. The median payment to schools is approximately $400 per school (2016 figure)."
Do you think one bank should be allowed to have such a dominant position in schools? Or should kids be taught about money via a government-backed program?
Important information: The information provided on this website is of a general nature and for information purposes only. It does not take into account your objectives, financial situation or needs. It is not financial product advice and must not be relied upon as such. Before making any financial decision you should determine whether the information is appropriate in terms of your particular circumstances and seek advice from an independent licensed financial services professional.