Avoid making these mistakes when it comes to Christmas purchases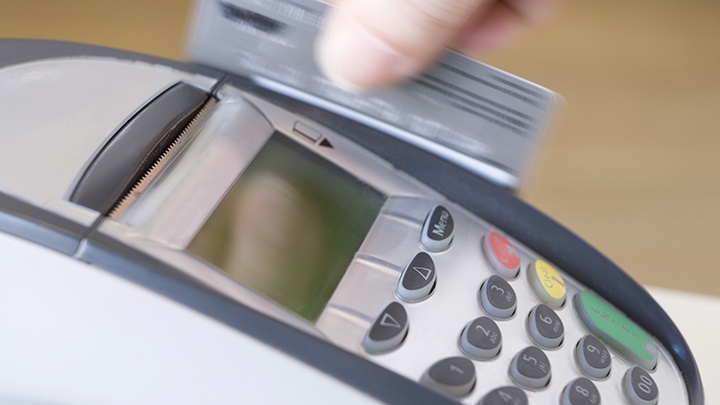 The countdown to Christmas is on (it's only 5.5 weeks in case you were wondering) and with it comes the joy of the giving of gifts. However, you don't want to be so generous that you also end up taking on more interest and copping excess fees.
According to research from Mozo.com.au, Australian shoppers could see themselves forking out more than $930 in interest and fees during the festive season depending on their preferred method of payment. It says that an average credit card spending during the lead up to Christmas could be more than $3,700.
Sure, the festive season can be somewhat intense, but if you want to avoid credit card bills you can't afford and less money in your bank account than you expected, you might want to avoid these common mistakes.
1. Don't run up debt on your credit card
Sounds simple enough, but just because you can afford to squeeze one last Christmas present on your credit card doesn't necessarily mean you should buy it. Even if you have a 0 per cent finance offer, that only has merit if you can afford to pay the balance in full at the end of the allotted time period. If this isn't something you think you can do, think twice about the purchase.
Ad. Article continues below.
2. Don't get swept up in deals
It's easy to get caught up in the spirit of the season, but think long and hard about just how good those 'good deals' are for you. Okay, so the 60-inch television might be considered a steal at 40 per cent off, and that toaster is very enticing with its $75 price tag but it doesn't mean you should buy either item.
If you are buying for yourself, only buy what you need. If you've got a budget your pre- and post-Christmas shopping will be so much easier. You'll know just what the essential items are and whether or not you can afford them. Just don't buy something because you think it'll never be 'that' price again.
3.Avoid buying for the sake of it
You've seen the mad rush that comes after Christmas at the post-Christmas sales. You don't want to be one of those people who runs over the top of another person just to buy an item you don't need or want. You also don't want to be one of those who feels an obligation to spend their money on unnecessary items just because those items you had budgeted for came in less than expected. Get what you need and get out; save the leftover money for another special occasion.
Ad. Article continues below.
Don't forget about other costs of Christmas
You might think gift giving is the bulk of your Christmas spending, but that just means you've forgotten a couple of things… Travel tends to become something of a luxury during the festive season, with prices skyrocketing for things like airfares and accommodation. You also want to take into consideration those things that you'll be spending money on just because it's Christmas, such as that enormnous amount of food for the family Christmas dinner or the new decorations for the Christmas tree. If it isn't part of your regular spend, then it's an expense you probably haven't considered in the long run.
How organised are you for this year's festive season? Do you worry about how much money you'll need to spend on the occasion?
Important information: The information provided on this website is of a general nature and for information purposes only. It does not take into account your objectives, financial situation or needs. It is not financial product advice and must not be relied upon as such. Before making any financial decision you should determine whether the information is appropriate in terms of your particular circumstances and seek advice from an independent licensed financial services professional.