Australian couple devastated by 'soul-destroying' tax scam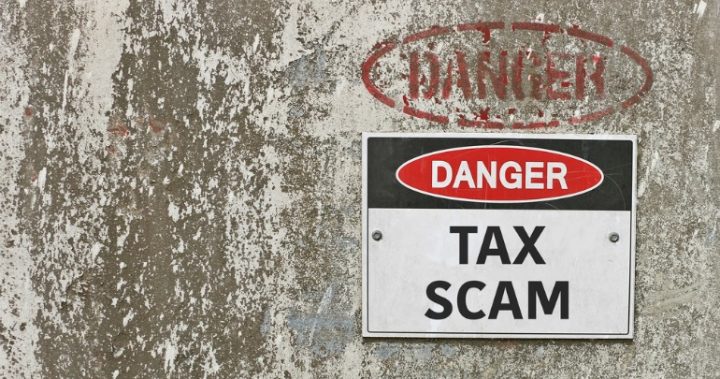 For small businesses, tax time can be confusing and difficult to deal with. Sometimes it seems like the only way to tackle the task is to seek outside help from a professional you can trust.
But what happens when the professional you enlist turns out to be involved in an enormous tax-evasion scam?
Tony and Doris, who own a fruit shop in Queensland, were approached in 2014 by a man named David Evans, who referred them to a Victorian firm called A&S Services. The fruit-shop owners understood that A&S Services would help get their finances in order and make repayments to the Australian Taxation Office on their behalf, according to an ABC News article.  
The couple paid a total of $176,000 to that company and two others, which were described as "consultants". And it seems that none of this money made it into the hands of the ATO.
Since their involvement with A&S Services, Tony and Doris's business has been forced into liquidation by the ATO; Tony has been forced into bankruptcy. The couple may have to sell their house to cover the cost of their accumulated tax debts, according to an ABC News article.
Ad. Article continues below.
A&S Services is one of many entities under the control of one Philip Whiteman, who is currently under investigation for charges related to tax evasion. A&S is "currently being forensically investigated on suspicion of having helped hundreds of clients evade tens of millions of dollars in tax".
It's not unusual for small-business owners to become bewildered about the amount of money they owe the ATO, but the $176,000 figure seems staggering. Many are now questioning whether Tony and Doris were indeed trying to do the right thing, or whether they were content to pay an exorbitant amount of money to avoid paying even more in tax.
"Being made homeless in your 70s and 80s at the hands of those you are led to trust … who you believe are regulated to do the right thing, while you work honestly and hard … this is unfair for old people, un-Australian, and soul- destroying," Doris says in the article.
What do you think of the situation? Have you ever escaped a tax-evasion scam?
Important information: The information provided on this website is of a general nature and for information purposes only. It does not take into account your objectives, financial situation or needs. It is not financial product advice and must not be relied upon as such. Before making any financial decision you should determine whether the information is appropriate in terms of your particular circumstances and seek advice from an independent licensed financial services professional.