Aussie stockmarket sinks as Trump travel ban scares investors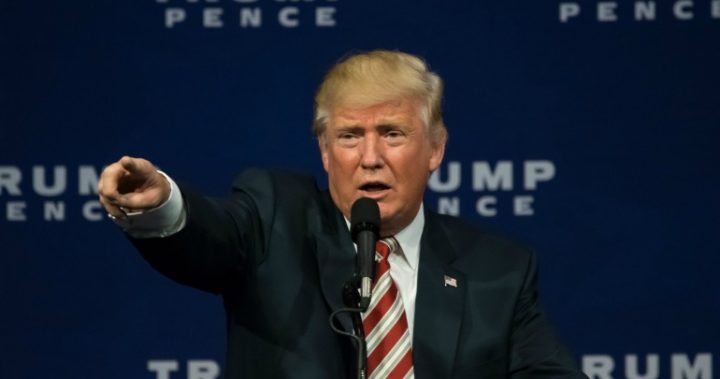 The Australian stockmarket was hit on Monday and sank again today, likely raising the blood pressure of anyone heavily invested in equities.
And stockmarket pros put the blame squarely on the travel ban announced by US President Donald Trump announced on Friday night.
Bernard Baumohl, chief global economist at Economic Outlook Group, says professional investors, whose big-money trades help move markets, are worried about Trump's "ready, fire, aim" management style and controversial policies.
"Virtually all our clients have expressed concern the Trump White House has spent way too much political capital forging ahead with a wall across Mexico's border and on defending the order to block US entry of immigrants from seven Muslim countries," Baumohl wrote in a research report on Monday.
On Friday, the new President issued an executive order that temporarily suspends refuge applications and travel to the US for people from some Muslim-majority countries. The ban has been widely criticised, including by the United Nations and by giant US tech companies that rely on immigrants as part of their workforce. 
Ad. Article continues below.
The ASX 200 lost almost 1 percent on Monday, closing at 5,661.5 points, and was down almost another 1 percent around lunchtime today at 5,606.6. Japan's Nikkei dropped about 1 percent this morning.
In the United States overnight, the blue-chip Dow Jones Industrial Average index closed down well over half a percent, as did the broader S&P 500 – the biggest falls clocked in a single day so far this year, according to numerous market-watchers. Tech companies, including Apple, Facebook and Microsoft, were among the stocks to lose value. 
The major European index were all down about 1 percent overnight.
Stockmarkets have previously applauded Trump, whose polices on tax and regulation pushed global markets to record highs after his election in November.
But Rick Heckler, president of the hedge fund LibertyView Capital in New Jersey, tells Reuters that the business community is less pleased with immigration reforms and travel restrictions. And Baumohl says there are concerns Trump could be distracted from his pro-growth policies – which could benefit the US economy and, in turn, equities – by fights over more controversial ones.
Ad. Article continues below.
As a result, the CBOE Volatility Index, which is called the "fear gauge" because it measures how much short-term volatility investors are expecting in the market at any time, rose 1.3 points overnight from what Reuters says were multi-year lows.
Now, the tension over Trump's travel ban doesn't appear set to abate in the near future. On Tuesday early afternoon Australian time, there were multiple reports that the President had fired Acting Attorney General Sally Yates.
Yates had refused to instruct US Department of Justice lawyers to defend the immigration order against legal challenges because she was not convinced the travel bans were lawful. Associated Press cited a White House press office statement that says Yates "has betrayed the Department of Justice."
Do you invest in the stockmarket or is it too high risk for investors who are at or coming close to retirement? Do you think markets move too much in response to minor political events? 
Important information: The information provided on this website is of a general nature and for information purposes only. It does not take into account your objectives, financial situation or needs. It is not financial product advice and must not be relied upon as such. Before making any financial decision you should determine whether the information is appropriate in terms of your particular circumstances and seek advice from an independent licensed financial services professional.