Addicted to debt: The average Australian's debt is crippling them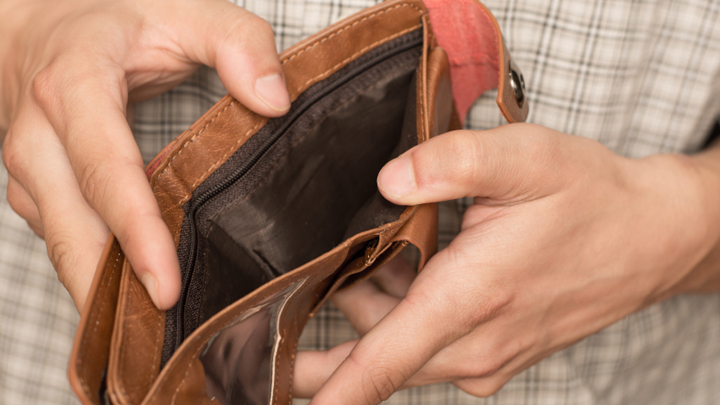 For most of us pensioners, we are trying to scrimp every cent and save every dollar, yet a new study has shown that the typical Australian is still in debt… and a lot of it.
According to new data, the average Australia now owes $357,500 on their mortgage, $3195 on their credit card and $18,000 on personal loans – a total of $378,695.
Regardless of how much we owe on our mortgages, it's hard to fathom why there is so much debt owing on credit cards and loans. You'd think it was easy to live within your means but it seems that philosophy does not apply to some.
ASIC's moneysmart.gov.au estimates the balance of cards accruing interest is actually $4800 per person.
Fairfax research has shown that the average Australian owes $2664 to the bank every month – that's a staggering 42 per cent of the average monthly income.
Ad. Article continues below.
That means our addiction to debt is leaving us with only 58 per cent of our earnings, and that's before the taxman takes a cut.
We spend more on paying back interest that we do on groceries and other important bills.
It makes you wonder why there is still a mentality that you can chuck it on credit. A wise man once told me never to buy anything you can't afford – imagine if everyone lived by that philosophy.
With all that said, it's no surprise then that Australia has the largest debt per person in the world.
Barclays chief economist Kieran Davies told Yahoo! Australian household debt averages 130 per cent of GDP, compared to 78 per cent across the advanced world.
Ad. Article continues below.
So what can be done to stop the spending? Where do we draw the line?
Tell us, do you think that household debt reduction should start at home, or should the banks have tougher restrictions on borrowing? Or should financial advice be more freely available?
Important information: The information provided on this website is of a general nature and for information purposes only. It does not take into account your objectives, financial situation or needs. It is not financial product advice and must not be relied upon as such. Before making any financial decision you should determine whether the information is appropriate in terms of your particular circumstances and seek advice from an independent licensed financial services professional.