7 areas of your finances to consider in 2015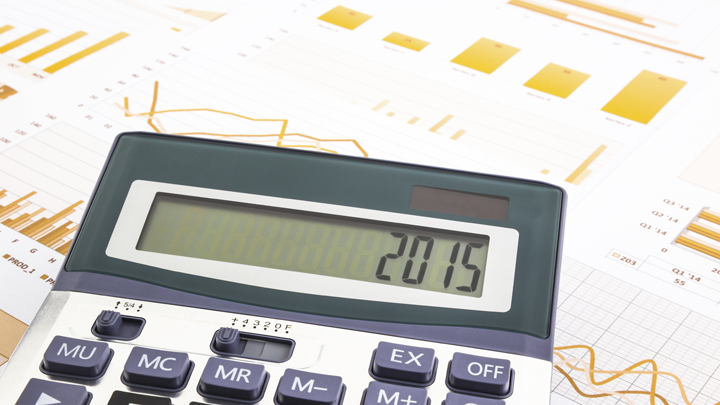 As we ponder about how fast the past 12 months have come and gone, many of us find ourselves thinking about the coming year and our aspirations for the future.
Whether we are still working or retired, the holidays are an ideal time to reflect on what we have achieved, where we want to go, and what we need to get there. These times of reflection are critical to our lives whether we run our own business, are employed or retired.
A financial checklist is an excellent tool to see you are progressing towards your goals and help identify any specific areas you might need to focus on in the immediate future.
Some key issues to consider are:
Home loan review
Ad. Article continues below.
If you're still making repayments, is it time to revisit your progress? Are you able to increase your payment amounts or frequency to save on interest? With interest rates so low, should you refinance for a better deal?
Financial review
When was the last time you reviewed your financial strategy and/or investment portfolio? Some important questions to ask yourself include:
Have your financial objectives changed due to changed business, job or family circumstances?

Did you meet your objectives for 2014? What adjustments are needed for 2015? What are your wider financial goals for 2015?

Are you sufficiently protected against financial and personal risks?
Investment review
Ad. Article continues below.
How have your investments performed? Are they appropriate in the current market, or would adjusting your portfolio be a good option?

If your financial objectives have changed, does that affect your investment strategy? Are you seeking regular monthly income from your investments or are you looking for capital growth?

Are your investments providing you with sufficient cash flow to meet your income needs?

When was the last time you met with your financial adviser? If you aren't currently using one, how confident do you feel making decisions about your investments? Is meeting with a financial adviser or accountant something worth thinking about?

Have you identified any opportunities for diversification in 2015?
Savings
How much money did you save in 2014? Are you spending first and saving what's left? If you are retired, were your expenses this year in line with what you expected them to be?
Insurance
When illness or accidents happen, many people are caught off-guard and aren't protected as well as they thought they were or should have been. It's a good idea to regularly review your insurance policies to ensure you and your family have adequate cover.
Ad. Article continues below.
Superannuation
If you are still working, what is the current value of your retirement savings, including superannuation? If you don't know, now is a good time to check. Are your savings and super working as hard as they should be? Are you on track or should you be putting more away?
Your will
Making a will is not especially difficult or even terribly expensive. It is a fact of life that people get divorced, form new relationships or develop new interests. Any of these may result in a will being challenged through the legal system which can create animosity, anger, and considerable delay in finalising the estate. Estate planning matters should be regularly reviewed in addition to your will.
So, review your financial situation today – you may find that your other New Year's resolutions are more easily achievable as a result.
What is your financial goal for 2015? Do you think it is achievable? What else in your finances have you or will you review? Tell us below.
Important information: The information provided on this website is of a general nature and for information purposes only. It does not take into account your objectives, financial situation or needs. It is not financial product advice and must not be relied upon as such. Before making any financial decision you should determine whether the information is appropriate in terms of your particular circumstances and seek advice from an independent licensed financial services professional.