6 things you need to get organised for retirement
Paid Content
Retirement
4 months ago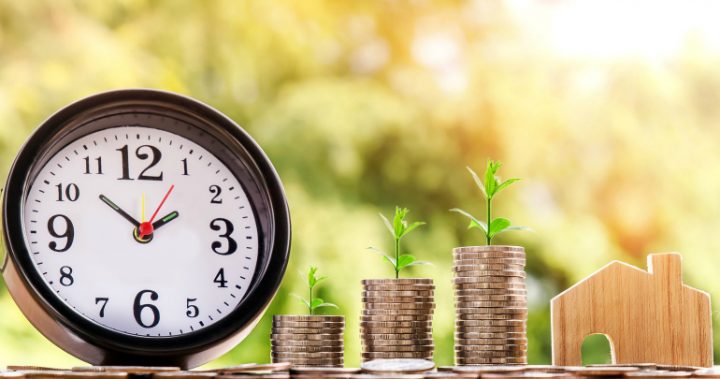 Starts at 60's bringing you this story, supplied by Challenger, because we thought you may be interested. You can find more information about Challenger at the bottom of the page.
As life expectancy continues to increase, many Australians will spend more than a quarter of their lifetime in retirement yet most don't plan for it.
Regardless of how far away it might be, retirement is something that we all would do well to prepare for. But where do you start? These simple steps will help you understand what your current situation is and what your goals are once you say goodbye to full time work, for good.
1. Have a spending plan
Living without the regular pay cheque you've been used to, starts with understanding where that pay cheque has been going.
No one likes to budget but a spending plan doesn't necessarily have to be down to the dollar. You just need to have a general understanding of what the main spending areas in your life are and how much you spend on each of them: food, bills, entertainment, travel etc. Writing down your spending plan helps. A retirement spending planner is available here for couples and singles.
2. Know your needs
Now is the time to think about the difference between the have-to-haves and the nice-to haves. When it comes to retirement planning, the uncertainty around exactly how long you'll be retired for can be daunting, but you can be secure in knowing that some things – like the Age Pension, or a secure retirement income product, ensure your needs are taken care of. Needs could mean different things to different people, but it's more than likely to be about the food you eat, keeping a roof over your head, and meeting the payment of regular monthly bills.
3. Know your wants
Similar to knowing your needs, understanding your wants is also important. When you're 70, that monthly visit to the hairstylist might not be so much of a need anymore, but a luxury item you only have periodically. Knowing your wants ensures that you can put your money to work appropriately in order to get what you need to live comfortably.
4. Spend the kids' inheritance or not?
Living longer, healthier and being more active in our later years means we need more money to fund these lifestyles.
With increasing lifespans, more and more Australians might face leaving little or even nothing to the next generation. According to National Seniors Australia, 41 per cent of seniors say they are going to spend most of their savings. This means they'll be spending their wealth while they are alive.
5. Paying down the mortgage and other debt
With the housing market the way it is, more and more people are retiring with mortgages they haven't yet paid off. Many people (around 30 per cent and rising) will rely on their superannuation balances to pay off their mortgages as well as other debt – one in six people already use their super to pay off their non-mortgage debt, according to the Australian Bureau of Statistics. Before you retire, it's important to know exactly how much debt you have and develop a plan that considers funding or eliminating this debt.
It's actually quite hard to add much to your retirement savings at the very end of retirement. It's better to put more in earlier in your retirement so that compounding investment returns do all the heavy lifting for you.
6. Get a financial adviser
For many people after buying a home, retiring is the biggest financial decision they will make. Once you know where you stand, it's a good idea to get advice.
Ideally you would want to start getting advice a good five to 10 years before you retire, but it's never too late to get the help you need. One way to get a financial adviser is to find one through the Financial Planning Association.

A Challenger annuity can help ensure you won't outlive your savings. Challenger is focused on providing Australians with financial security in retirement. Established in 1985, Challenger is Australia's largest provider of annuities and its award-winning products provide reliable guaranteed incomes to over 60,000 investors.
Important information: The information provided on this website is of a general nature and for information purposes only. It does not take into account your objectives, financial situation or needs. It is not financial product advice and must not be relied upon as such. Before making any financial decision you should determine whether the information is appropriate in terms of your particular circumstances and seek advice from an independent licensed financial services professional.