5 things you can do to prepare for retirement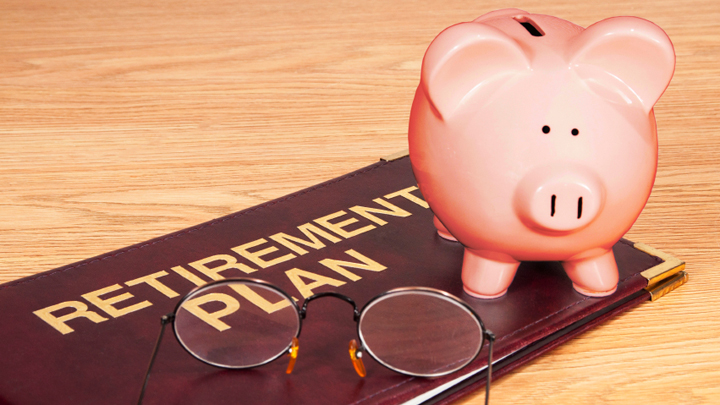 No doubt you're looking forward to the freedom of retirement – the sleep-ins, not worrying about getting up and dealing with another long day at work.
But before you get to that point of freedom, you really do need to a lot of preparation.
It's easy to get caught up in all your grand, fun plans for retirement – thinking about where you want to travel to or what you want to buy yourself.
Unfortunately, there's a lot of not-so-fun planning that should be done as a priority.
The sooner you start the boring side of your retirement plans, the sooner you can get back to dreaming about the fun stuff.
Ad. Article continues below.
Whether you're one year, three years or five years off retiring, here are five things you can do to prepare for retirement.
1. Live on a budget now, so you don't have to be as strict later
Yes, it's hard to resist the temptation of spending your money while you have it. But, now is the time to start practicing living on a budget – after all, once your income slows in your retirement years you'll be living on a budget anyway. Starting a budget now can help you analyse how, why and where you're spending your money – which in turn will train you to be more efficient with your money. The last thing you want to do is live the high life and then at 65 have to cut back on all your luxuries, after all, your retirement is when you get to reap the rewards of your hard work.
Ad. Article continues below.
Read more: How to feel more ready for retirement
2. Start saving now, don't spend just because you can
If you didn't save in your younger days, it's not too late to start. Sure we get so wrapped up in our lives we forget to plan for the future, well, now is as a good a time as ever to get started. Especially if you're five or 10 years away from retiring, there's still time to start putting your money aside and find low-risk ways to make it grow.  The more you save, the more you'll have in your retirement to buy that caravan or take that trip overseas. As the actor Michael Caine once said "Save your money. You're going to need twice as much money in your old age as you think."
Ad. Article continues below.
Read more: Get financially fitter for retirement in 7 days
3. Put your eggs in the right baskets
If you haven't started investing, it's not too late. Think about a short term investment you can make, that won't be high risk. Whether that's adding more to your superannuation or putting your savings into a term deposit or government bonds, investing wisely is a great way to get your retirement planning started.
Ad. Article continues below.
4. Sit down and start a plan
It would be a mistake to go into your retirement without any plans in place. Now is the perfect time to think about  the exciting stuff, like what age you want to retire and how you want to live your retired life. That may be all fun and games, but there's also some serious plans you need to come up with as well. Yes, that's right, you'll need to break out the calculator and start working how much you need to save, what benefits such as the pension you'll receive and start breaking down how much you'll need to live the retired life you want.
5. Look after your health
That's right, looking after yourself now can help you be better prepared for retirement. Get exercising, lose that excess weight and have that doctor check up now or you could pay for it later in your retirement. Preventative health care is the perfect way to get prepared for retirement. That way, you can be fit and able-bodied in your retirement – and you can have the energy and the health to do all those things you dream of doing. If you don't look after your health, you won't be as well protected against major medical issues that could limit your ability to save or make a big dint in your retirement savings.
Have you started planning for your retirement?
Important information: The information provided on this website is of a general nature and for information purposes only. It does not take into account your objectives, financial situation or needs. It is not financial product advice and must not be relied upon as such. Before making any financial decision you should determine whether the information is appropriate in terms of your particular circumstances and seek advice from an independent licensed financial services professional.