20 of the best money saving tips ever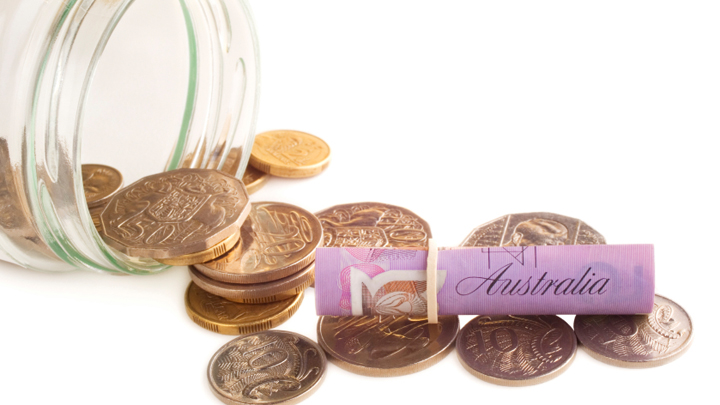 As we hit retirement age, it doesn't matter if we have a lot in our super account, or are only living off the government pension – we all want to save money. Most of us revel in our thriftiness and are always look for new ways to keep dollars in our wallet.
You all see the get-rich-quick schemes but they aren't always guaranteed to save you money. But we've found 20 of the best money saving tips that work and you might not have thought of before!
1. Cut down on food expenses by drinking more water
Over 30 per cent of Australians are chronically dehydrated, which can trigger a false feeling of hunger. Drink more water and see your food costs go down and your pant size.
Ad. Article continues below.
2. Toilet train your cat
There's tutorials online and it could save you hundreds every year
3. Use hand lotion instead of night cream
It has the same ingredients and can save you so much money.
4. Go on coupon websites before you shop
Ad. Article continues below.
ShopaDocket, OzBargain and All the Deals are good places to start. Otherwise, simply Google "coupons for ….." or "discounts for ….."
5. Put natural honey on burns, cuts and irritated skin
Honey has healing properties and a jar will cost about $10 from the markets and last forever.
6. Sharpen disposable razors
Wait! Before you throw out that blunt razor, why not sharpen it? It's as easy as running the razor along your arm in the direction of hair growth six or seven times. Alternatively, you can do this on your jean leg. One man online said he used the same disposable razor for years.
Ad. Article continues below.
7. Go to the library
Libraries can often be ignored but they offer free books, internet, cheap printing, plus free hire of movies, games and they often have book clubs and activities.
8. Eat vegetarian meals
Save your wallet and your health but having one or two vegetarian meals a week.
9. Call your insurance and ask for a discount
Ad. Article continues below.
It's really as easy as that. As a loyal customer, you deserve a discount and as they say, if you never ask, you'll never know.
10. Learn to upcycle furniture
Instead of buying brand new, why not make something old look new? Bunnings often have free DIY workshops which show you how to make some drab into something fab.
11. Put more air in your tyres
Fuel consumption can be impacted by how much air is in your tyres, and you can use a lot more petrol if you're flat. Go to the servo every few weeks and check the levels.
Ad. Article continues below.
12. Take a photo of a person you have lent something to
If you've ever lent something to a friend, you'll know how easy it can be to remember exactly who has what. Take a photo of the person and item when they borrow something from you and look back at it every now and then.
13. Find free new hobbies in your area
There are plenty of free activities happening in your area – you just need to find out where. Check your local council's website, or Google "activities in …. area"
14. Grow your own herbs
Ad. Article continues below.
If you have a herb garden, then you will never have to buy expensive herbs from the supermarket and will save so much.
15. Have "no spend" days
Challenge yourself to go a day or two without spending anything.
16. Go grey
Go grey or back to your natural hair colour and see how much money you save on hairdresser trips.
Ad. Article continues below.
17. Order water at restaurants
It's tempting to order a wine, beer or soft drink at a restaurant but the costs can add up. Try self control and just have a water.
18. Try eBooks
eBooks are often 50 per cent cheaper (or more) than hardcovers. Amazon and Booktopia have eBooks available and the best part is that you can read them on a tablet or eReader – no more lugging around a huge book.
19. Go prepaid vs postpaid
Ad. Article continues below.
Forget about a phone plan you're locked in to – try a month-to-month one instead. Here's some of the best plans available in Australia.
20. Lower the brightness on your TV
If you lower the brightness of your TV, you can reduce your bill by up 40 per cent.
Important information: The information provided on this website is of a general nature and for information purposes only. It does not take into account your objectives, financial situation or needs. It is not financial product advice and must not be relied upon as such. Before making any financial decision you should determine whether the information is appropriate in terms of your particular circumstances and seek advice from an independent licensed financial services professional.