10 apps that will save you money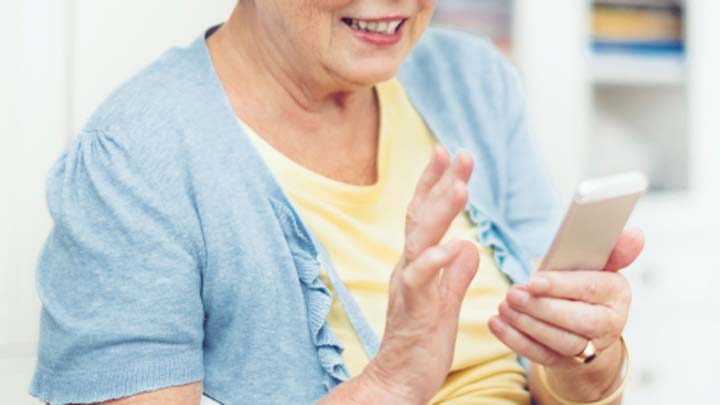 When it comes to saving money, you're either good at it or you're rubbish. Do you ever find yourself wondering why you missed out on the financial advice or guidance and think you'd be a lot better off if you knew a thing or two about saving a dollar?
Well, even if you're very money savvy, there are some awesome ways to save even more money than you may have realised, and your phone or smart device holds the key!
Here's 10 of our favourite apps that will save you money:
1. Groupon
This app is packed full of cheap coupons for just about anywhere you'd like to go. If you're looking for a cheap restaurant or experience, have a look in this app! Once you get a code, you get an instant code which you can simply show when you redeem your coupon.
Ad. Article continues below.
2. Mint
If you're having trouble budgeting, the smartest thing to do is get a smart phone app to keep track of all your activity. This nifty app tracks your transactions and makes note of your spending patterns. It even has easy-to-read graphs to show you where to cut back.
3. Motormouth
Running out of fuel? Simply log onto your Motormouth app and it will tell you where the cheapest fuel in your area is. Easy!
4. Viber
Ad. Article continues below.
Forget about excess data or phone usage, why not make free calls and texts instead? Viber enables you to contact anyone in the world for free, 24/7.
5. Hopper
You'll get your lowest airfares ever thanks to Hopper's finely tuned price-prediction software. It finds out the best time for you fly, then it figures out the best time for you to buy tickets for that flight.
6. OneReceipt
It can be hard to keep track of all your receipts, and we've all been guilty of throwing that one important one out. Now you can take a photo of each as soon as you buy a new product and sort into a folder. Even better, digital receipts or photos of receipts are considered as evidence of purchase by the ACCC.
Ad. Article continues below.
7. Wi-Fi Finder
Running out of data on your phone or need to use your tablet? This app can find Wi-Fi close by for free. It also works worldwide so you can use it overseas when you travel next!
8. Onavo
The trouble with some smart device is that they don't come with enough space. You can stop your phone from filling up too quickly by downloading Onavo, which compressing all the web pages, images, email and app data (except for media streaming) that you download before they reach your device, saving you up to 80 per cent on your data plan. Onavo even tells you how how much money you've saved every time you open it!
9. GetPrice
Ad. Article continues below.
This free app compares online prices – all you need to do is scan a barcode or search for a product to compare prices.
10. Your bank's smart phone app
Every bank in Australia has a smart phone app, so it's just a matter of finding it in iTunes or Google Play! These apps can help you keep a track of your money and set up direct debits.
What's your favourite money-saving app?
Important information: The information provided on this website is of a general nature and for information purposes only. It does not take into account your objectives, financial situation or needs. It is not financial product advice and must not be relied upon as such. Before making any financial decision you should determine whether the information is appropriate in terms of your particular circumstances and seek advice from an independent licensed financial services professional.