Having found the way to the Metro, and the secret way into the Kremlin from my new friends, I departed. Feeling very proud of myself for successfully purchasing a ticket from the machine, I made it down to the platforms.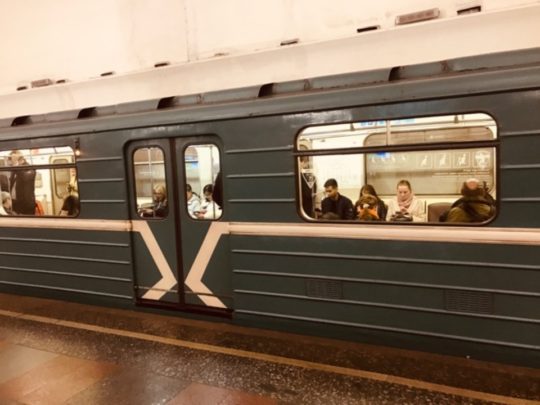 Where was the beautiful artwork? Not at this station. Probably at the Red Square station. Nope, not there either. Feeling disappointed, but not beaten, I walked the 2 kilometres (1.24 miles) to the entrance gates, stopping at the Tomb of the Unknown Soldier for the 11 million soldiers who died in World War II. Equally as unbelievable were the 15 million citizens who were estimated to have died during the war. Sadly, more than 1 million of these died during the Nazi siege on Leningrad.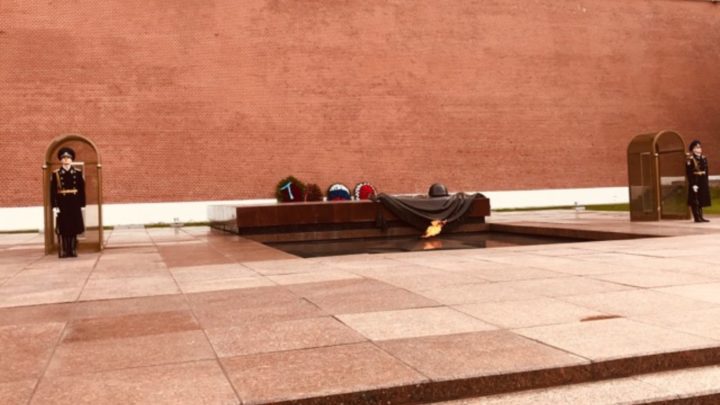 Surprisingly, the ticket office wasn't too busy, so I queued behind just one couple. They were served and as I fronted up to the counter the cashier dropped her venetian blind in my face! Rude! The sign said lunch break at 12:30pm and it was only 12:18pm. I walked across to the tour office and was told the whole Kremlin is closed on Thursdays! What the …?
I cried. Literally cried.
I scanned all of the signs and could not find anywhere where it said they were closed on Thursdays. And nowhere in my research had I found that little piece of information. Even Irina, who worked for the Putin Administration, didn't know or had forgotten to tell me. She had just arrived back from four days in Athens, Greece so maybe she was unaware of what day it was.
The Armoury Museum was a must on my bucket list, but it was also closed on Thursdays. Everywhere else I'd been, the museums close on Mondays including Saint Petersburg. Why do the Muscovites have to be different?
Bitterly disappointed, I went to the nearest McDonald's for a vanilla thickshake pick-me-up. A man with white pigeons wanted me to hold one while he took my picture. I didn't want to hand him my phone, nor did I want to pay him money for a photo. I'm sure he wasn't being nice to me out of the goodness of his heart, although he could probably tell I'd been crying.
I used the machine to order my thickshake and sat outside to enjoy it. Feeling utterly defeated, I went back to the Metro and the Jolly Hostel, but I wasn't feeling too jolly.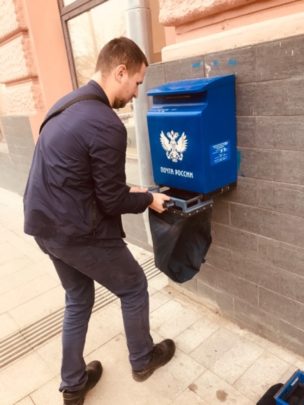 On the way, I was taking a picture of an unusual mailbox when the postal employee came along to empty it. I took more photos and a video. It was the highlight of my day. I would have loved to stay to see if he could actually get the bag off, but he glared at me in such an unfriendly manner so I decided to leave him to it. I wasn't up to eating out that night so settled for some dry toast.
I was set to fly to England the following day. I wasn't sad to leave.
Been travelling? Travel at 60 wants to publish your story. Simply sign up as a contributor and submit your stories. When your story is published, you'll go into the draw to win some great weekly prizes. You can also join the Travel at 60 Travel Lovers Club on Facebook to talk to other travellers in the Travel at 60 community.