This was fortunate as they have been perfectly preserved and not affected by the weather so can be easily read. Many of them are on display in the Grosvenor Museum, which we visited later in the day. I just love finding little parts of history wherever I travel.
Coffee time in one of the little cafés along Bridge Street, unusual because of the Rows, another level of shops above street level. The Rows are unique to Chester. Further along the street was another café where the original Roman bathhouse was accessible via the cellar. Wow! Words fail me. Even the pictures don't convey the feeling of being there. I was almost left there forever when I stepped back trying to take a photo, tripped on an uneven surface in the rock floor, and fell onto a flimsy-looking railing, but strong enough to prevent my falling a few metres down, back into Roman times.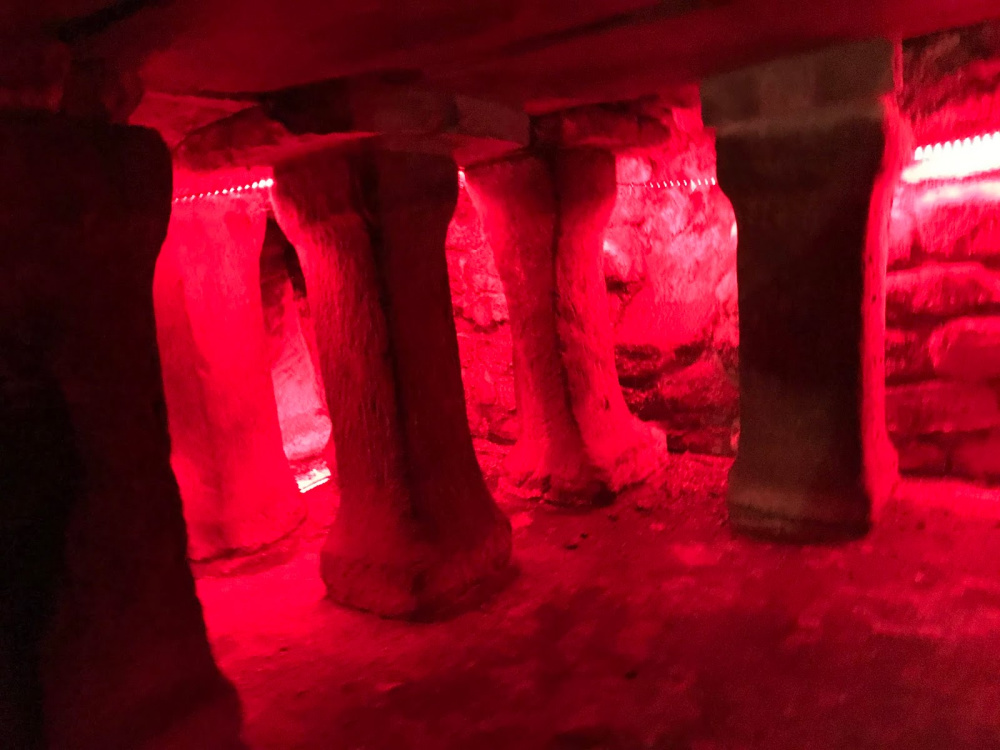 More walking up to the Cathedral where the Knife Angel was on display; a sculpture made from more than 100,000 knives, daggers and other weapons that have been used for murders collected from police stations and courthouses all over the country. Some people don't like it, but I thought it was great. Something beautiful made from something ugly. The families of the victims had inscriptions on some of the knives. Of course, they'd been blunted and cleaned before being used for the statue. This was much more recent history than Roman times, but just as interesting.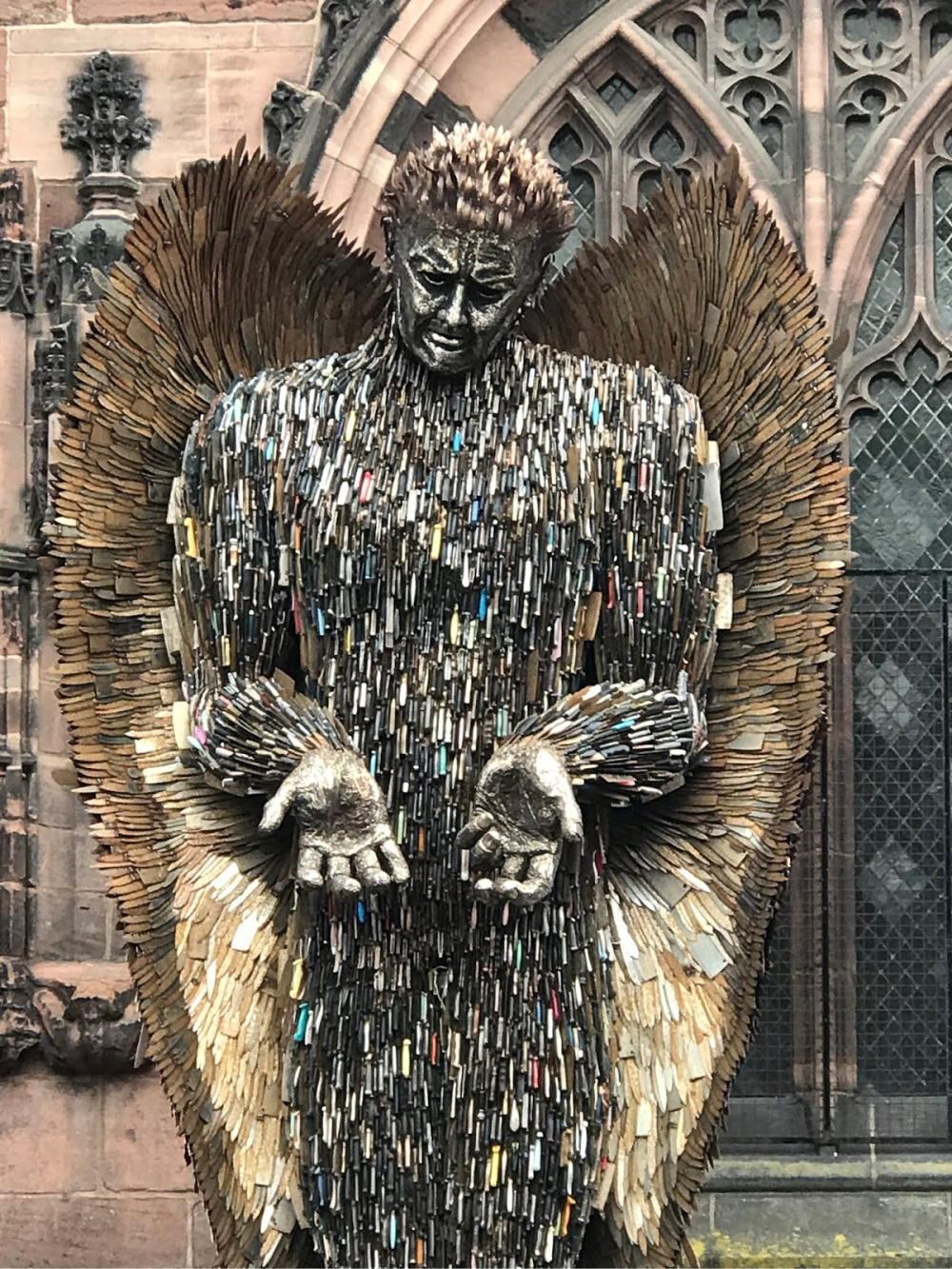 Tony suggested we visit the Albion, an old English corner pub with lots of memorabilia from the First World War era. We downed a quick half-pint and were off discovering more history in the Dewa Roman Experience: an interactive museum designed for kids but very informative and fun for adults too. At least I thought so.
We had one more museum to visit (the one with the headstones) so decided to eat first at Frattoria, a very popular Italian restaurant. I ordered sand-crab ravioli and a Peroni to revive me. I was starting to feel like I had been walking since the Roman times. Next, we were off to the Grosvenor Museum which was filled with hundreds of artefacts that have been discovered in Chester. We left at closing time. It was pitch black outside. Night falls quickly in autumn. Driving back to Liverpool, I fell asleep. Don't worry, I wasn't driving. It had been a big day, but I had enjoyed every minute of it!