Next year a chartered Qantas Boeing 787-9 Dreamliner will head over the Southern Sea in 2022, aiming for the auroral zone – a high-activity area around the South Magnetic Pole. The flight will take you far away from light pollution, high above the clouds and weather systems to give you the best view available on the night.
As this is a domestic flight departing and landing in the same city, you won't even need a passport.
The exact route will depend on the activity of the Southern Lights on the night, with the flight adapting to that evening's auroral activity. It's expected you will start seeing the lights within the first couple of hours of this 10-13 hour journey.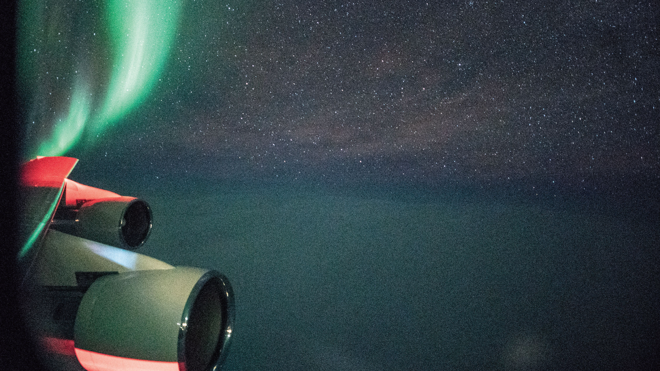 Expert astronomers will also be onboard to provide information en-route about how an aurora is created and they will point out their favourite night sky objects, so you won't miss a thing! Further to that, the experts will instruct you on how to photograph an aurora and there will even be a professional photographer on the flight to assist you on how best to use your camera to capture that perfect snap.
And if you're worried about missing out on seeing the Southern Lights, don't fret. To make sure everyone gets a good glimpse of the light spectacle a seat swap will take place in some areas of the plane during the flight. So, if you don't get a window seat first up, you'll get to change seats part way through the flight to give you a better view.
Meanwhile, those who are seated in the Economy Class – Limited View area will be given priority access to stand in the common areas to enjoy views of the aurora australis.
But, the benefits don't stop there. Throughout the flight you'll also be treated to full inflight catering service in both business and economy classes. Plus, full bar service including champagne, beer, spirits and soft drinks. The first of the flights will depart Sydney in April next year, with departures from Melbourne, Brisbane and Perth to follow. Click here to view all departure dates.