The outback is a tough place to survive and it's become even tougher over the past year. The impact of Covid-19 has reminded us just how important tourism is, not just for our family but for many so outback families and communities. If we have another year at half-mast, many of our local businesses won't survive.
Tourism started for Outback Pioneers when we were getting a lot of long, dry times in the early 1990s. Our family are graziers and so are used to the cycles of drought but I realised we had to do something to supplement our income.
I remember coming into town in the ute with my young boys Jeremy and Lane and they used to count the caravans heading towards Winton. Every year there were more! There had to be something we could do to make them stop here in Longreach a little longer.
We had a few old horse-drawn vehicles out on the station and one day one of the boys said, "Dad, why don't we take the cart to town and give rides?".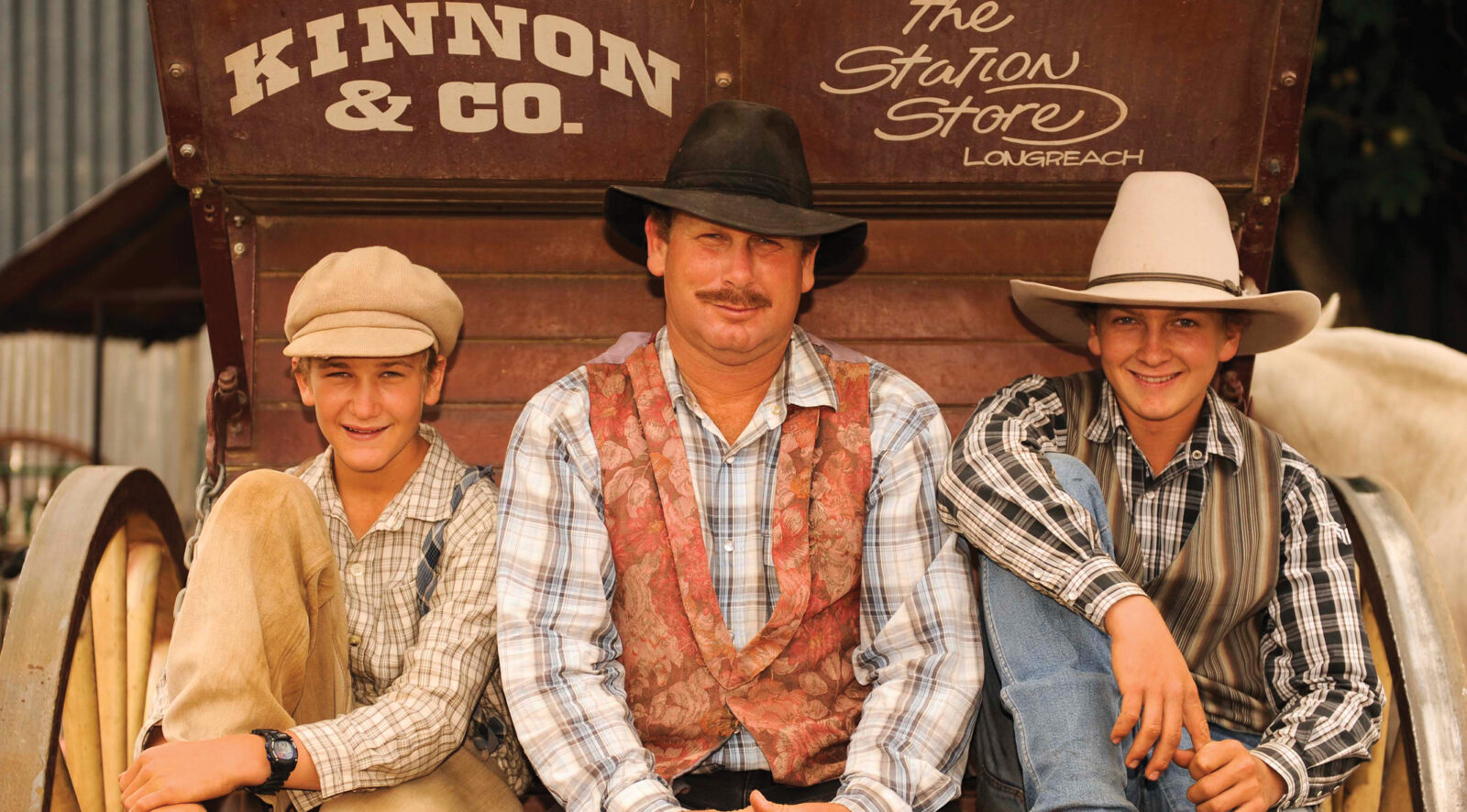 It reminded me that some years before there was an old fella here called Arthur Tindall who had a Cobb & Co stagecoach that used to take tourists from their motels to the Australian Stockman's Hall of Fame when it first opened.
He'd been around with his stagecoach since I was a kid. Mum and Dad used to come to Longreach once or twice a year to go shopping and they left me and my brother with Arthur. I had a real connection with Longreach because of Arthur, who was a real larrikin, and because of the days spent with him.
Eventually old age caught up with Arthur and he sold the stagecoach but it always stuck in my mind.
Fun times with stagecoaches and scones
So, in 1995, we started our own stagecoach experience. Back in those days, one of Dad's old stockmen, Sandy Flower, used to cook scones for the guests to have in the Cobb & Co courtyard after the ride. Sandy was more used to cooking in a camp oven than in the kitchen and some of the scones turned out so rock-hard, we should have thrown them away. But we found another use for them.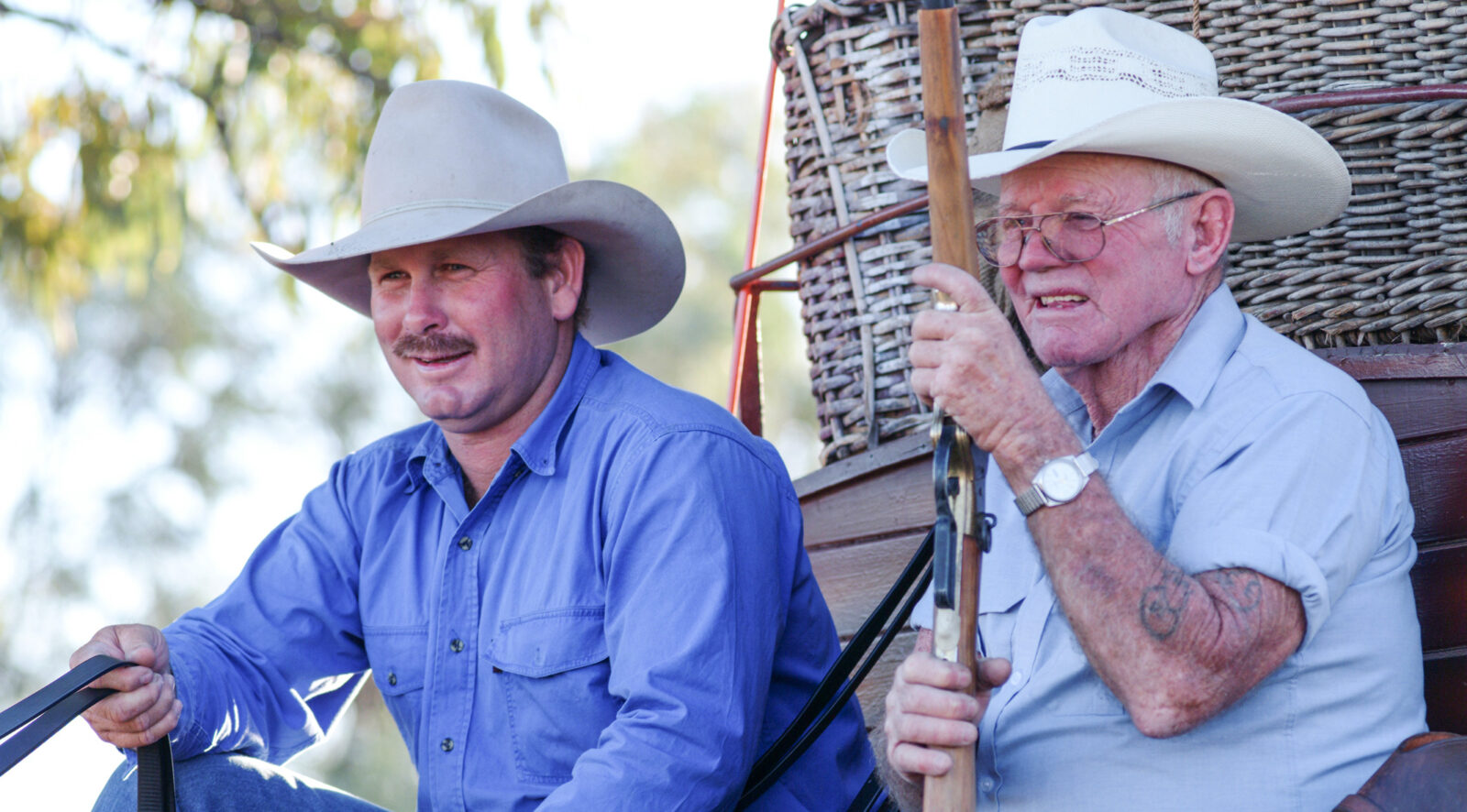 At that time, the town dogs were a real nuisance, running after the stagecoach and barking, so we decided to use the scones as ammo! We'd peg the scones at the dogs, which would break their stride and then they'd chew on them – they sure took some chewing! – while we got away. I can promise that no dogs were harmed in the process!
Of course, things have changed a bit since then and we have really good country scones now, as well as some major tourism awards.
Big and small work together in the outback
The Qantas Founders Museum was officially opened around the same time as our tourism business started and I approached them to have a hitching rail for the horses under the 747. Since then, we've unloaded premiers, governors and all sorts there with the stagecoach. They've only just moved the hitching rail with the latest stage of development – the Super Constellation and the brand new sound and light show.