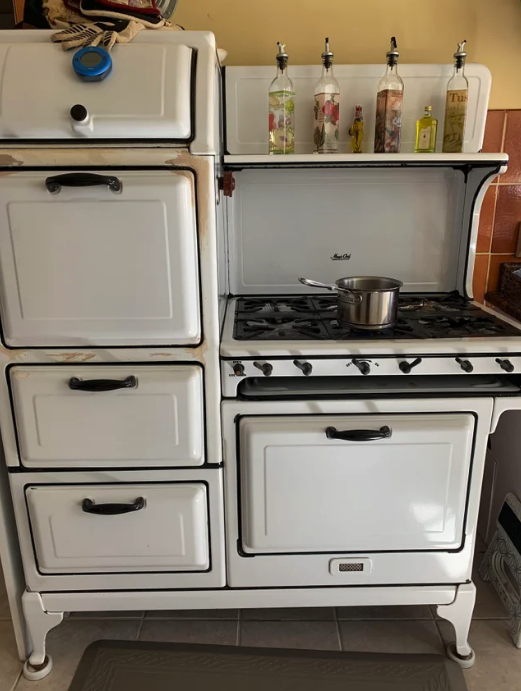 "It came with our 1920s San Francisco home," they wrote. "The previous owner tracked one down to match the home's aesthetics. They originally were going to take it with them when they moved, but we negotiated to have it included in the sale. From top to bottom on the left is: the bread warmer, smaller oven, broiler, storage drawer. The one on the right is a large oven. We do need to use a lighter to ignite the stove once the gas is turned on."
Another shared a snap of an old favourite Singer sewing machine that is apparently 100 years old and "works perfectly". Many others said their mothers had the same one when they were growing up.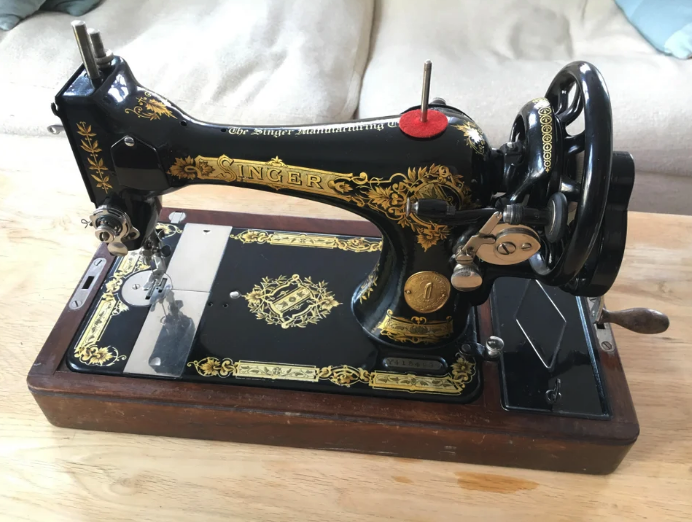 "My mother had one of these in Australia, complete with stand and treadle and still in full working condition," someone commented. "Gave it to me, I moved to the USA, found myself living in the town where it was made for a year or so. That machine travelled the world, USA to UK to Australia and back again. Hemmed my curtains with it a few months ago. These things were built to last."
While a second said, "My mother had the same combo. It was always relaxing reading a book while hearing the steady rhythm of her work. It's a beautiful machine."
There was also a picture of a Kitchen Aid mixer from the 1970s that the person originally purchased for $35 and has since restored with new grease and paint, making it "as good as new". Nowadays people pay hundreds of dollars for a new kitchen appliance of that kind, but some are happy to stick with their original one from many decades prior.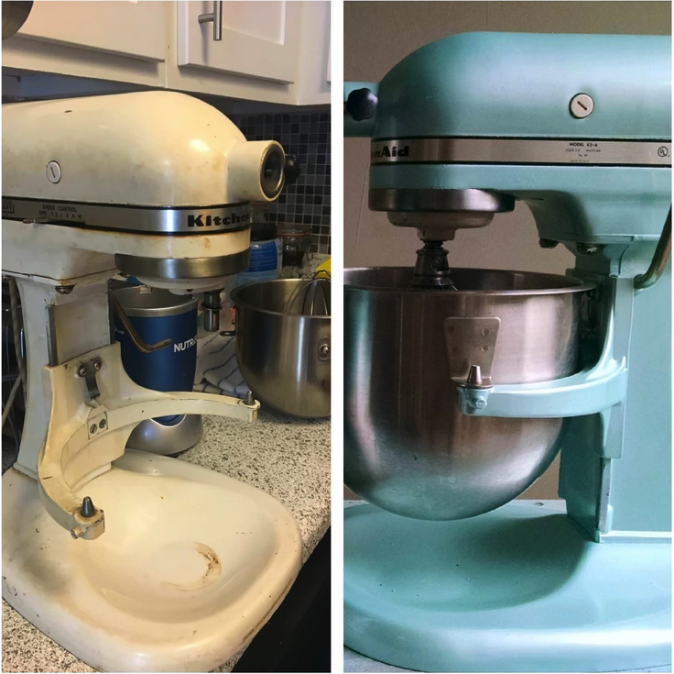 "Our Kitchen Aid mixer is from the 1970s, [and is] actually the same colour as your original," one person commented. "Was my wife's folks' [mixer]. We still use it nearly every week."
Another added, "I have a hand mixer from the '70s as well. Same colour of course and fake wood on the handle. Runs like it's brand new!"
And you can't forget the old-school radio! One person said, "[This] used to wake me up for school in the fifth grade". Another claimed, "It would be perfectly placed in today's designer stores." Someone added, "Oh my gosh, my wife has used the same clock (different colour scheme) since high school in the late 1980s. She adores it. You have to push the buttons once or twice before they register, but otherwise it still runs like a champ."