For party delights, we, the Baby Boomers, used to hanker for toffee apples, the dentist's delight! Or our parents' nightmare. Ripe apples were dipped into liquid toffee, then set until delectably crunchy. As I said, horror stories at the dental surgery, with chipped teeth. Toffee apples were one of the reasons for our current dentures, after numerous trips to get fillings. Classic.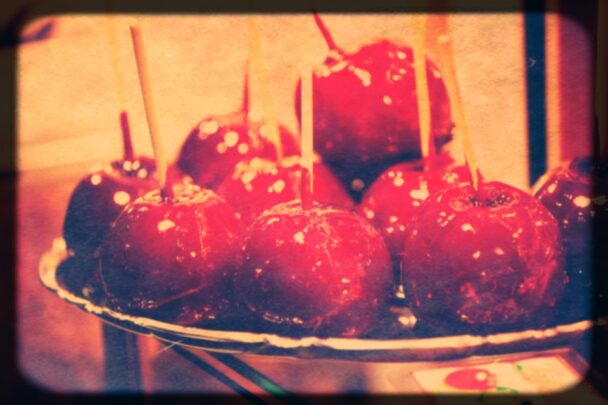 I used to wonder, and still do, why anyone would become a dentist. Their working life must be filled with so much antipathy and angst. I know we hated ours. Much like being a football umpire, filling their daily toil with hatred and bad sentiments.
To continue on with party favourites, did you enjoy peanut brittle too? Totally crunchy for our youthful teeth enamel.
The great Australian peanut, exported everywhere. Peanuts were believed to be healthy, we ate them natural or salted all the time.
Sandwiches were smeared with generous servings of peanut butter. Peanuts were grown in Queensland, we even did school projects on them.
Our mums turned peanuts into peanut brittle, more fun for the dentist! Still, we were growing children, we were allowed such treats. Nowadays, everyone is aware of peanut allergies, and the ever present hazard of choking or anaphylactic reactions, especially in children.
I went through a stage of trying to recapture such flavours, from our world where everything was new for us. I made some chocolate crackles, finding the ingredients still available, even the paper patty cases for them. Not quite as good as they were when we made them for our childhood parties. But yummy, still crunchy, a tour along memory lane.
Ah, the old time birthday treats. This is today. Where did that cocoa powder get to? I fancy a chocolate crackle.