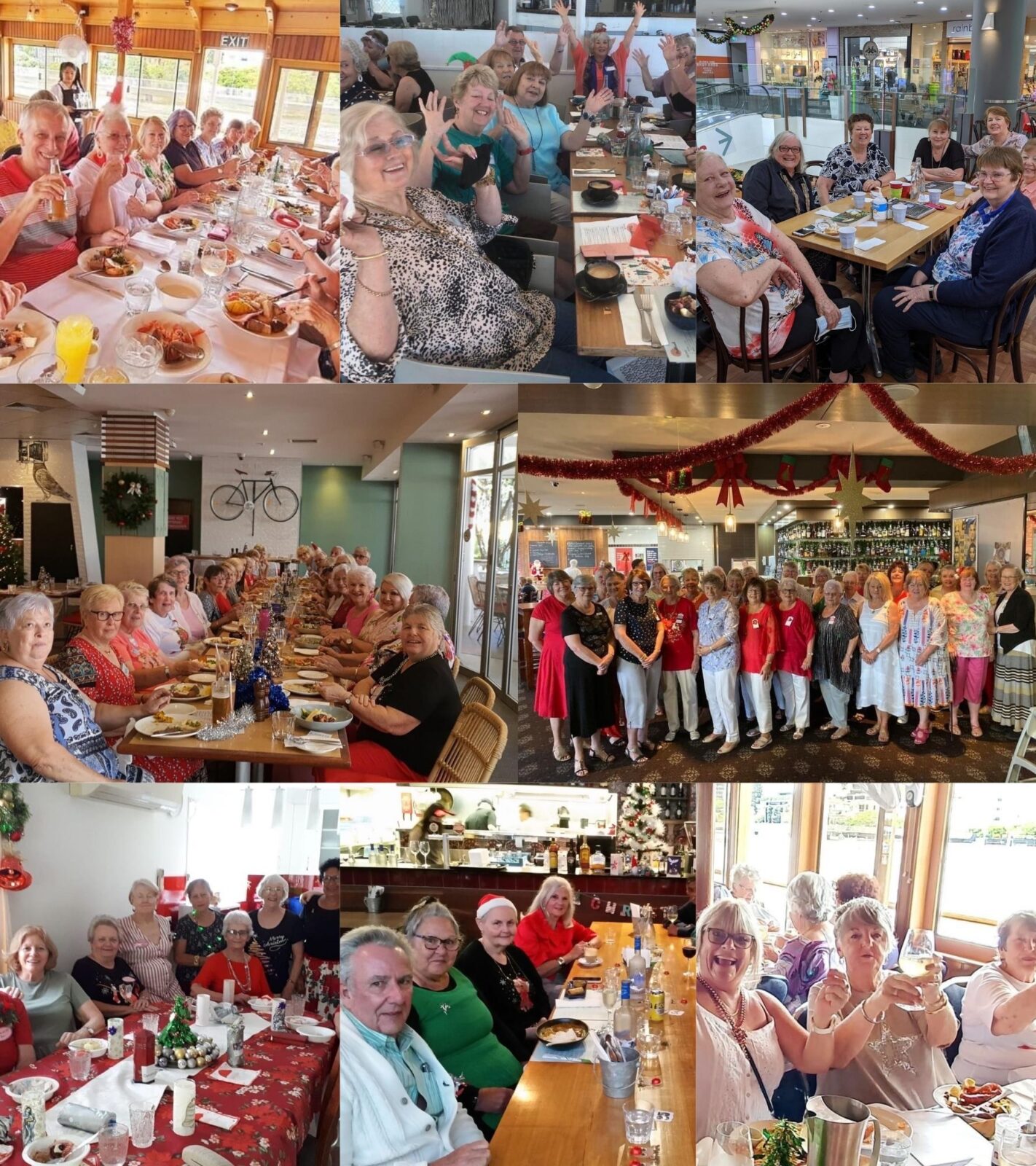 I love watching you read our daily emailers with gusto, and it's pretty cool watching you embrace our new approach to online shopping and our recent mature fashion shoots.  Can you believe you bought all the product we'd planned for 12 weeks of Summer season in just three short weeks! 
And I want you to know that you'd love to be a fly on the wall of our office as we discuss what to bring you each day in every division with so much respect, admiration and joy!  
The media team toss around the stories of the day, knowing what you love to read and picking the best stories for our emailers.  

The travel team spend days and weeks locking in amazing tours and holidays, and getting you exclusive cabins on big cruise releases!  And our consultants love to chat on the phone as you contemplate options for your next trip.  

In the marketplace we are in endless discussion about the fashions, body shapes, challenges and needs you have and what products might help you or make life a bit more fun! Then, we go out and source them! 
Sure, we've had to change what we do here at Starts at 60 a little during Covid-19, but we hope you see that it is for the better.  We can better serve you if we are focused on being a business that is so much more than the media company we started as, nearly 9 years ago with a twinkle in our eye.  That is still a huge part of who we are, with our over-60 contributors and expert voices and news you really want to read.  But we're more now.  We're a whole platform devoted to over-60s.  
We have really locked in on our vision to 'serve the needs and the wants of the over-60s online' – and that means finding the things you want and negotiating you good deals, scouring high and low for fashions, footwear, home, health and travel options that you'll love and telling you about why we chose it and why it might bring you joy! Of course, we're still passionate about bringing you the news and media that helps you enjoy and normalise being over-60 in today's world too. Now we can use 60+ models to show you how to wear the latest styles, making it all the more fun! 
With your support, more and more over-60s are choosing to buy from us, which allows us to expand what we do further every day! If you can tell a friend about us and suggest they sign up – that's the most amazing thing you can do! 
It has been a massive year for our team and we certainly have you to thank this Christmas!  If you've become our customer in 2021 or you are a repeat or loyal customer – thank you enormously!   This is how far we've come with your help!
Travel at 60, our online/offline travel business has expanded well beyond pre-Covid booking levels. We sold 70+ Starts at 60 Community Tours in 2021 – unbelievable! And cruise is rebounding very fast!

Starts at 60 News & Media continues to be #1 news & media site for older Australians and we are committed to providing our media free to our members. It has also been accepted into the Google News Showcase, a huge credit to our team of writers and contributors. 

The Starts at 60 Marketplace has blown us away, with exciting online shopping across 13 huge categories.  And our fashion shoots and new fashion ranges are selling out fast, every time we drop new products! 
So today I just wanted to stop and give you all a big virtual hug!  I love serving you our over-60 community! So does the rest of our team!  And, while we take the tough times on the chin, we certainly want to stop and say thanks for your support as we try hard to see the good times ahead.  
From all of our teams, we wish you a wonderful Christmas, a Happy New Year and some enjoyable days of rest, family and relaxation.