"The Duke and Duchess of Cornwall have arrived in the Isles of Scilly!" Clarence House captioned the post. "A group of over 200 islands and rocks located 28 miles from Cornwall, the Isles of Scilly have been part of the Duchy of Cornwall since its beginning in the 14th century.
"At Five Islands Academy School, Their Royal Highnesses arrived in a GO-EV Car Share vehicle, one of a fleet recently installed on the island to encourage sustainable travel. At the school, The Duke was given a tour of the fruit and vegetable patch, while the Duchess joined a special story time."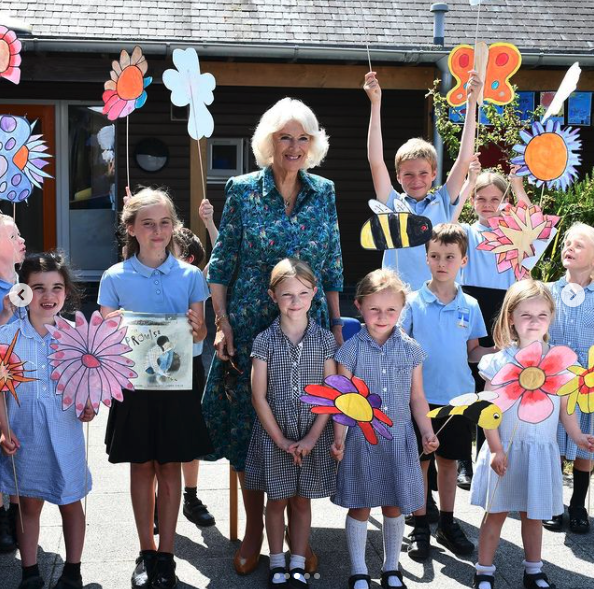 Random House announced on Monday that Prince Harry would be writing an "intimate and heartfelt memoir".
"Prince Harry will share, for the very first time, the definitive account of the experiences, adventures, losses, and life lessons that have helped shape him," the publishing company wrote on Twitter.
"Covering his lifetime in the public eye from childhood to the present day, including his dedication to service, the military duty that twice took him to the frontlines of Afghanistan, and the joy he has found in being a husband and father, Prince Harry will offer an honest and captivating personal portrait, one that shows readers that behind everything they think they know lies an inspiring, courageous, and uplifting human story."
Meanwhile, in a press release following the announcement, Harry said he was "writing this not as the prince I was born but as the man I have become".
"I've worn many hats over the years, both literally and figuratively, and my hope is that in telling my story — the highs and lows, the mistakes, the lessons learned — I can help show that no matter where we come from, we have more in common than we think," he said. "I'm deeply grateful for the opportunity to share what I've learned over the course of my life so far and excited for people to read a firsthand account of my life that's accurate and wholly truthful."