"Her Majesty was looking down on us," Catherine replied.
However, per People, the colourful arches had not only appeared in Balmoral but were also spotted at two of the nation's historical landmarks.
According to the publication, following the announcement of the Queen's death on September 8, a double rainbow was seen over Buckingham Palace, then a day before her state funeral on September 18, another rainbow emerged from the clouds over the Palace of Westminster, where the Queen was Lying-in-State.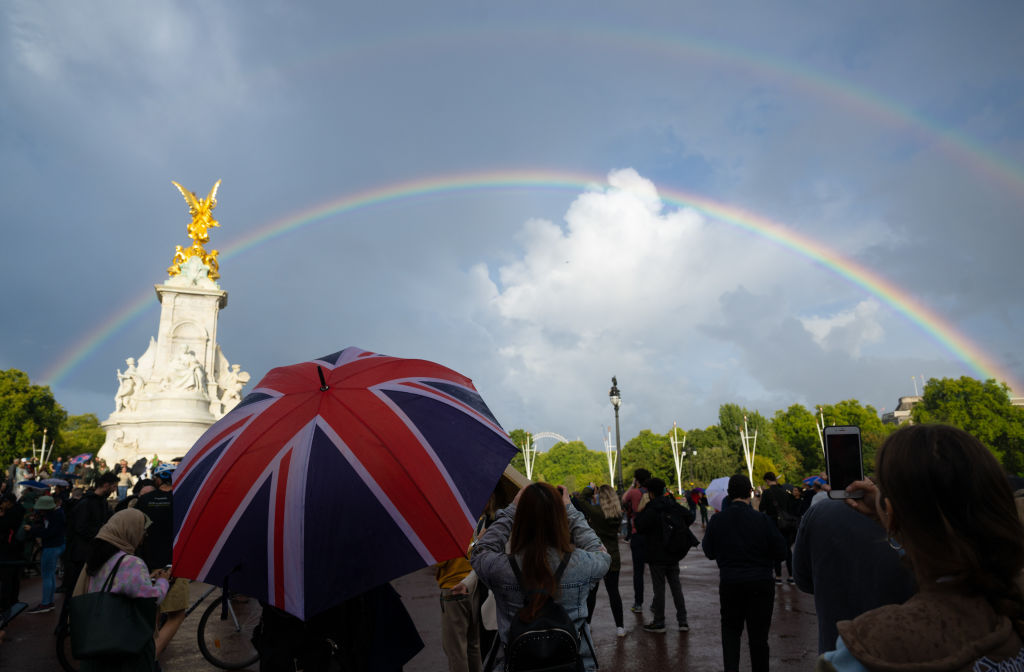 In the same meeting, Wiliam opened up about the grief he feels following his grandmother's passing while revealing "certain moments" that have caught him off guard.
While chatting with one volunteer, Prince William revealed that despite the difficulty of the last few days he found comfort in the public's outpouring of support.
"If you flip it on its head, it is always very comforting that so many people care. It makes it a lot better," he said.
"There are certain moments that catch you out. You are prepared for all, but certain moments catch you out."
He then went on to disclose that the vast number of Paddington Bears left in tribute to the Queen from an adoring public left him "choked up".
"It is the things you don't expect that get to you," he said.
As the royal family observes their period of mourning, the Prince and Princes of Wales have been meeting with staff and volunteers who "worked so tirelessly" to organise Her Majesty's funeral.
More than 26 million people in the UK alone watched Her Majesty's funeral service, with Westminster Abbey hosting one of the largest gatherings of world leaders and becoming one of the biggest ceremonial events since World War II.