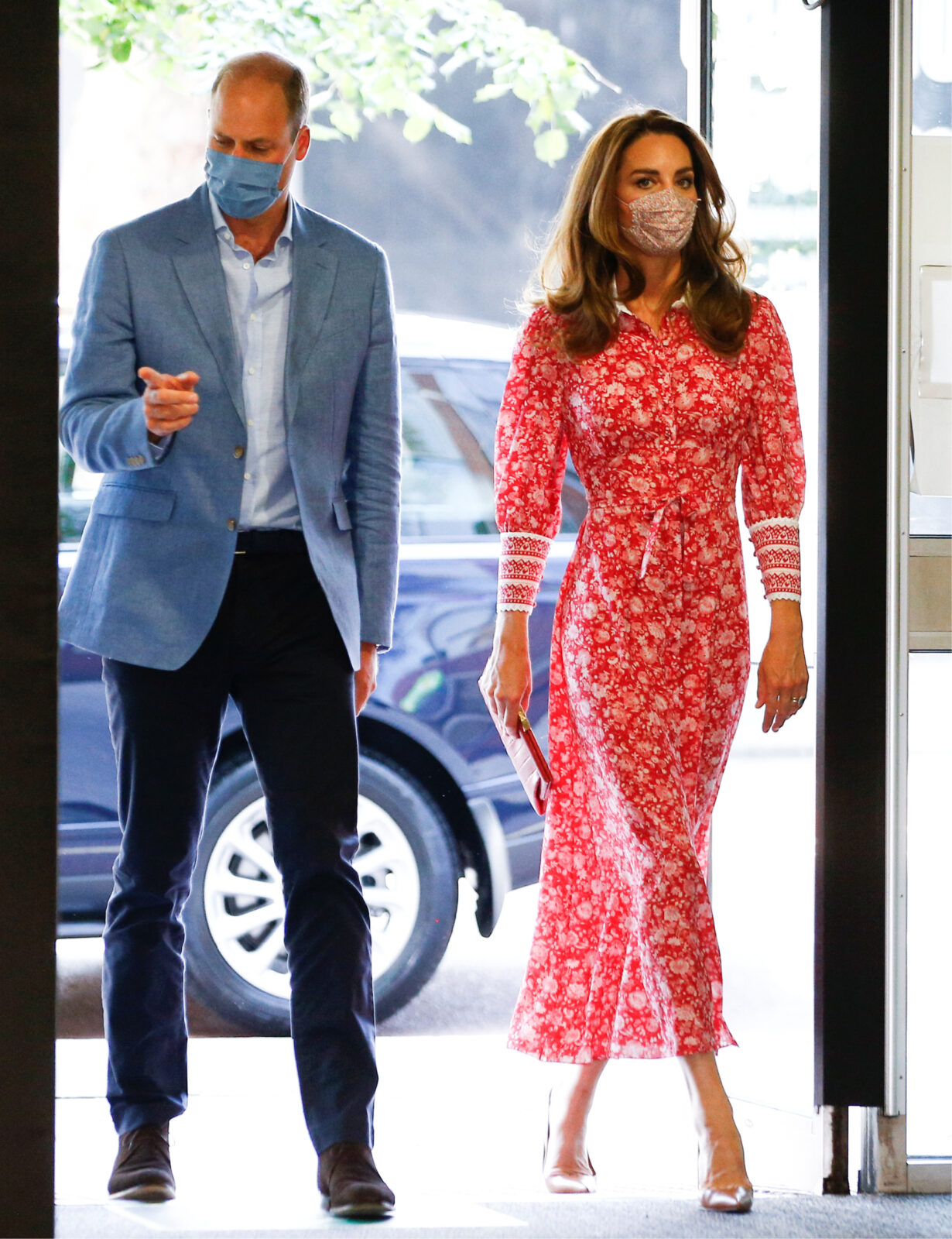 "Thanking communities, individuals and businesses who have gone above and beyond to help others," a statement published on the Kensington Royal Instagram account read. "Today The Duke and Duchess of Cambridge visited London Bridge and Whitechapel to hear about some of the challenges faced over the past six months.
'Throughout the Covid-19 emergency, London Bridge Job Centre has continued to provide face to face support to vulnerable customers. There, The Duke and Duchess spoke to customers, staff and employers on the difficulties involved in helping people find work during a global pandemic."
Catherine and William also visited the London Muslim Centre, where "volunteers have supported members of the community by helping to cook and deliver warm meals and medication to the most vulnerable", as well as providing befriending calls to the isolated, vulnerable and elderly and critical counselling, including supporting women affected by domestic violence.
"During a visit to East London's famous @beigel_bake Brick Lane Bakery, The Duke and Duchess heard how this affected employees, as well as the ways in which the shop have helped their community through food donation and delivery," a Kensington Palace spokesperson added.
https://www.instagram.com/p/CFKl2fIFROk/
The couple's outing comes around six weeks after their last joint engagement, which saw them visit the Shire Hall Care Home in Cardiff, Wales at the start of August. But it was an unimpressed resident who stole the show that day, rather than the royal duo.
Earlier this year, the couple had met staff and residents from the same care home via video link and even hosted the weekly bingo session. Resident Joan Drew-Smith, 87, told reporters back in May that the virtual bingo game "wasn't as good as it should have been". However, when the royal couple met with Joan in person yesterday, she didn't hold back.
Prince William said: "Hello Joan, do you remember we did the bingo with you? You said we weren't very good!"
"Yes," she replied. "You did a bloody sh***y job."
The couple, who were briefly taken back, were left in stitches. And it seems royal fans couldn't get enough either, with one writing: "Joan is hilarious, and I love her!!" While another added: "That was the absolute best!!! Her response was hysterical."