Catherine looked sensational for the occasion in a cornflower blue dress which fell to her knees and cinched the duchess in at the waist with a wide belt. The duchess completed the look with a pair of beige stiletto heeled shoes and wore her highlighted locks down in Hollywood waves, which fell over her shoulders.
Meanwhile Prince William looked smart in a dark navy suit, with a crisp shirt and tie.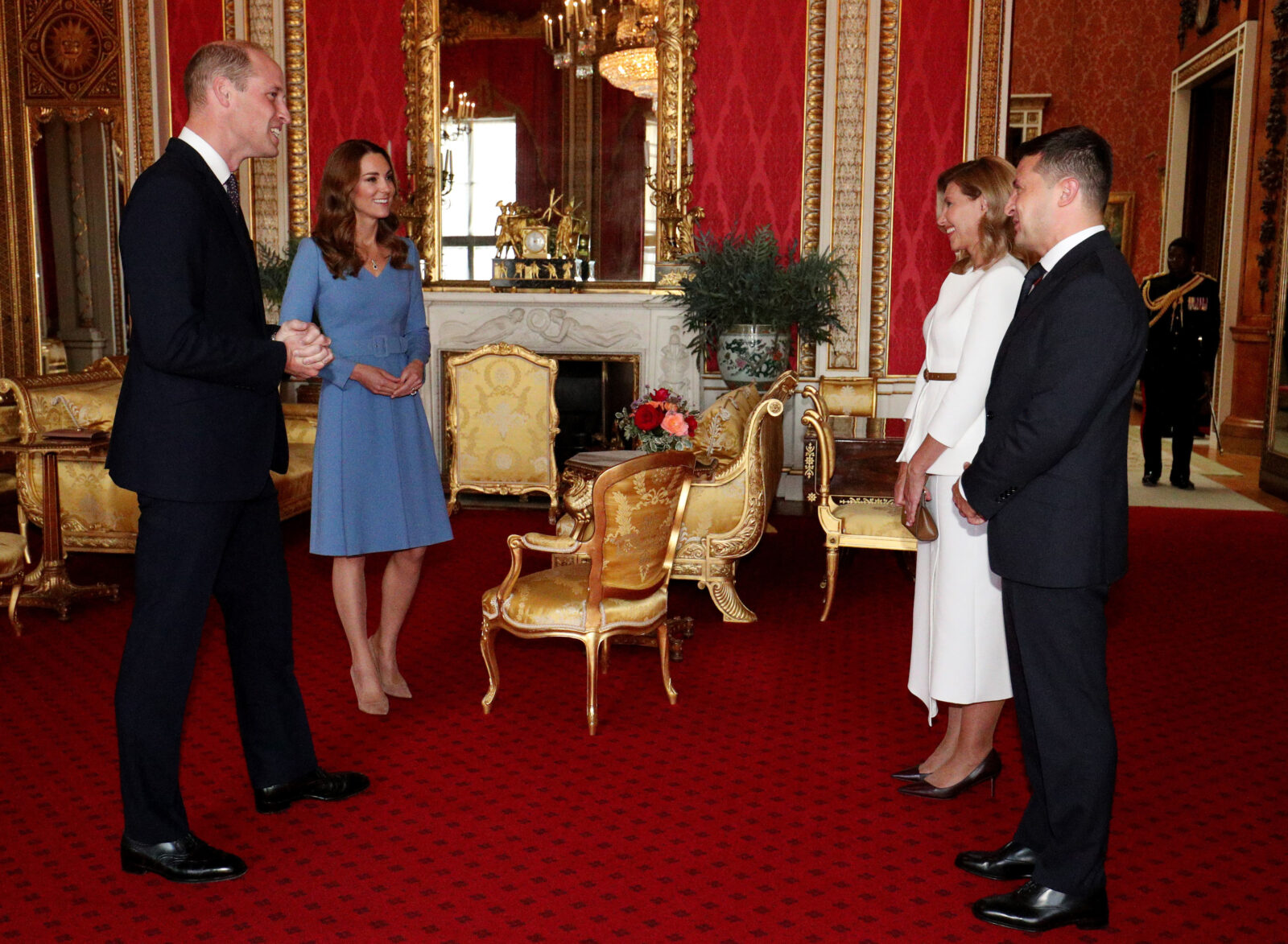 Catherine and William have made headlines on a number of occasions in recent days, but it was their three children who truly stole the limelight. Over the weekend, the public were treated to an adorable video of Prince George, Princess Charlotte and Prince Louis, with all three children heard speaking on camera for the first time.
The cute clip was shared on the Kensington Royal Instagram page overnight and shows the young Cambridge children asking questions to world-famous naturalist Sir David Attenborough. "Ask David Attenborough," the caption read. "We've got some questions for you."
The adorable video, which has sent royal fans into a frenzy, begins with seven-year-old Prince George asking Sir David: "What animal do you think will become extinct next?" Attenborough then tells the young prince he hopes no other species will ever have to become extinct.
https://www.instagram.com/tv/CF4dvUDFPEK/?utm_source=ig_embed
"About 40 years ago I was with some mountain gorillas in the centre of Africa. Mountain gorillas were then very, very rare, there was only 250 of them left. And we showed pictures of them on television around the world and people thought how terrible it would be if these became extinct. "So they subscribed lots of money and lots of people came to help and now there are over 1,000 of them. So you can save an animal if you want to … So let's hope there won't be any more that go extinct."
Princess Charlotte, five, then tells Sir David that she likes spiders and asks, "Do you like spiders too?" It's then the turn of two-year-old Prince Louis who simply asks: "What animal do you like?"
"I think I like monkeys best," Attenborough replies. "Because they're such fun!"