Sheep shearing
Catherine has proved time and time again she's not afraid to get her hands dirty, in fact, the royal is more than happy to lend her assistance wherever she's needed! This was proven earlier this year when a joyful Catherine tried her hand at some farm work.
In a sleek ponytail and a casual sweater, Catherine held onto the sheep with one hand and the clippers in the other as she sheared off the excess wool. Despite a bit of a nervous laugh, the fun-loving duchess had no complaints as she successfully got stuck in.
Helping out her admirers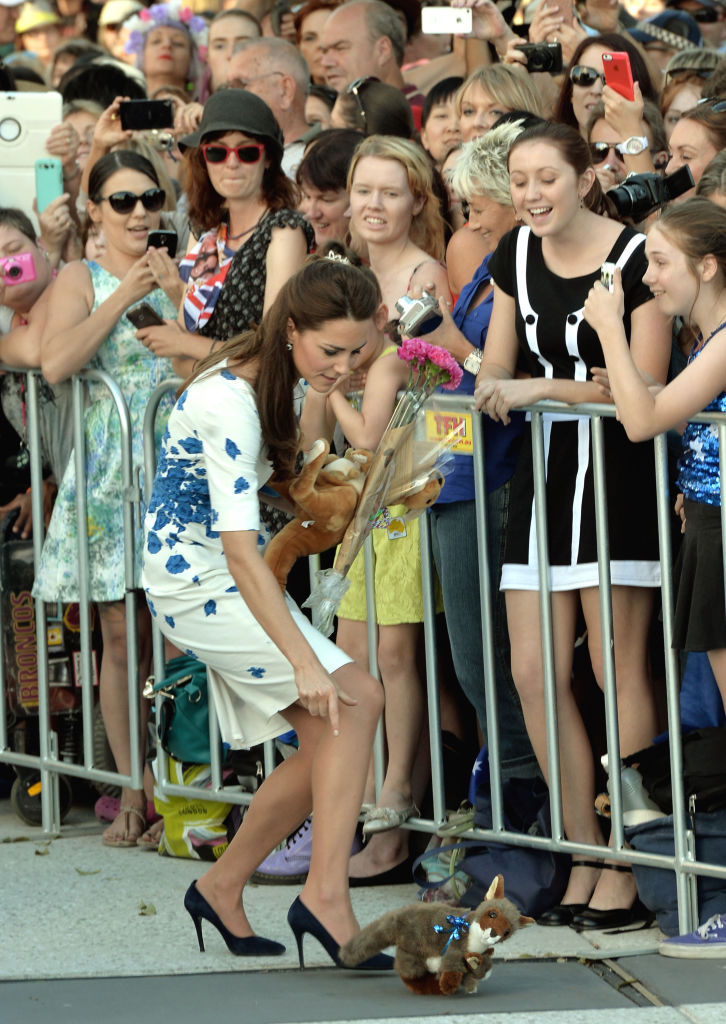 Known for her generous spirit and kind smile, it's no wonder Catherine has her fair share of admirers that flock to see her whenever she arrives in a new country. And while it would be easy to think that the presence of so many people would make it hard to keep focus, the duchess has proven yet again she is cool, calm and collected under the pressure.
While on an official trip to Brisbane, Australia, fans swarmed the area to meet the royal couple. But when a toy possum fell, she was quick to bend down and pick it up to help out the fans on the other side of the barricade.
Cheering on sports teams
With sports being such a major part of the Commonwealth, nothing will stop Catherine from cheering on her favourite team or athlete in a heated match. And while Catherine and William were always staples at a big sporting event, now their adorable children can tag along – and as the video above proves, they love it just as much as their parents!
Gardening lover
Catherine has never lost her love for nature and the great outdoors but one of the areas she seems to get the most involved in is gardening. Earlier this year, she showed off her green thumb as she helped out with her 'Back to Nature' garden that was to be displayed at the famous Royal Horticulture Society's Chelsea Flower Show.
Helping out in the environment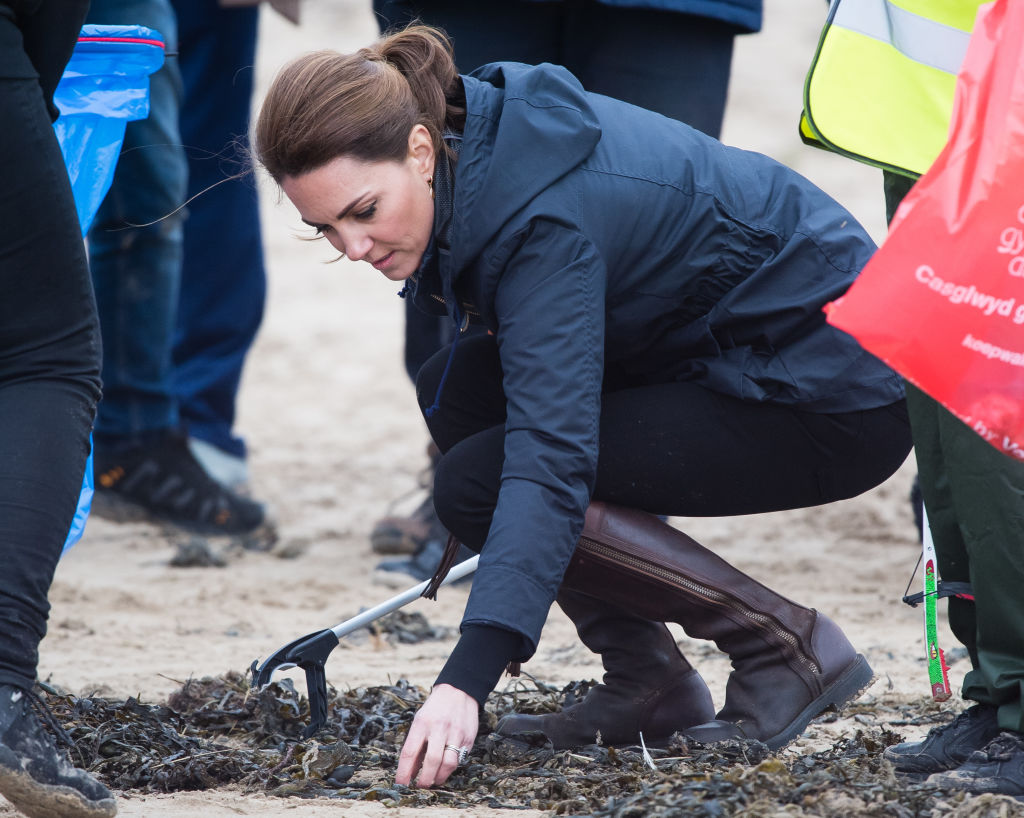 With so much to worry about when looking at the environment, Catherine wastes no time in doing her part. She is known to be passionate about environmental issues and can often be seen making speeches and giving interviews regarding her thoughts on the hot topic.
Keeping it cool with her kids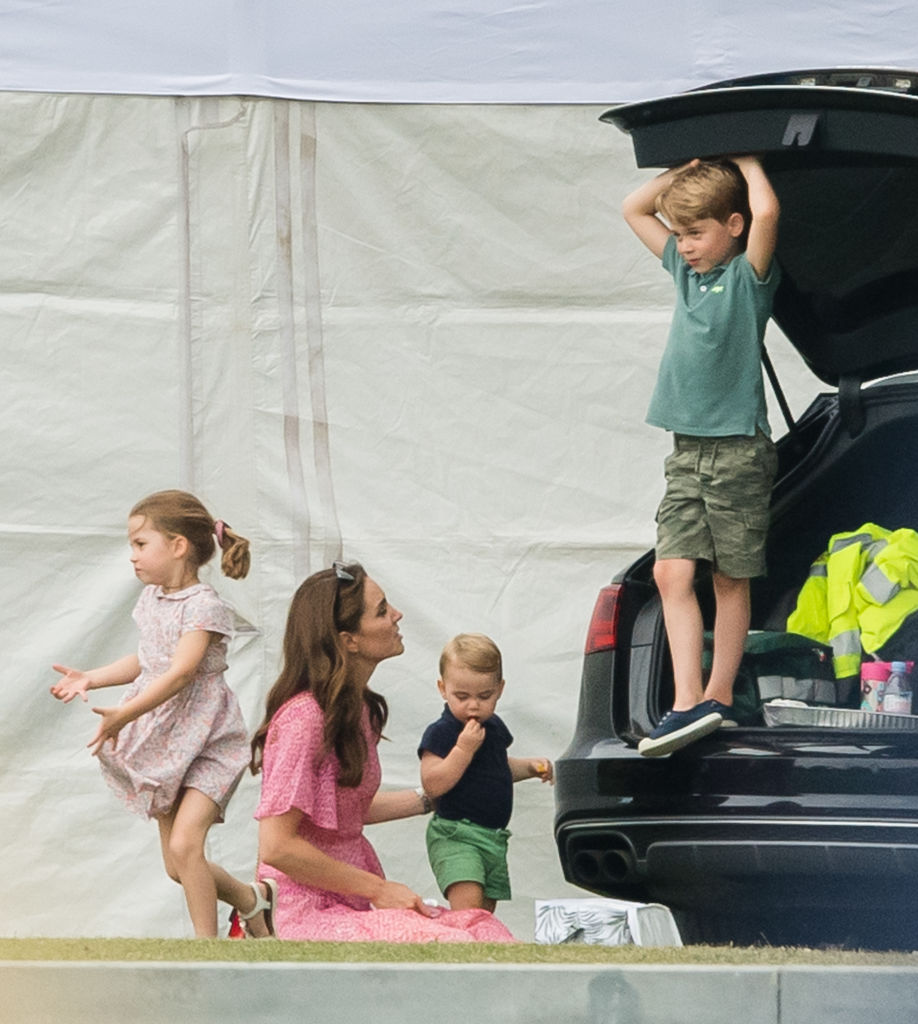 The Duke and Duchess of Cambridge have both worked hard to give their kids the most normal childhood possible, which can be hard when they are princes and princesses. However, they seem to have succeeded by transitioning their down-to-earth personalities into their parenting style.
Catherine has mentioned in the past how much she loves to cook with her daughter Charlotte, plus the royal parents aren't afraid to drop their kids off by themselves on their first day of school. Most importantly however, Catherine makes sure to spend quality time with her kids and has often been praised for her laid-back nature with her children.