"For the first time in our history, a president had not just lost an election, he tried to prevent the peaceful transfer of power as a violent mob reached the Capitol… But they failed. They failed. And on this day of remembrance, we must make sure that such an attack never, never happens again," Biden said.
Then, in a direct jab at Trump, Biden added, "His bruised ego matters more to him than our democracy or our Constitution, he can't accept he lost."
The Australian newspaper reported that, within two hours of the speech, Trump had hit back in a furious statement accusing Biden of "destroying America" with his "insane policies of open borders, corrupt elections, disastrous energy policies, unconstitutional mandates and devastating school closures".
"The Democrats want to own this day of January 6th so they can stoke fears and divide America. I say, let them have it because America sees right through their lies and polarisation," Trump wrote.
Since leaving office, Trump has hinted at plans to run again for presidency in the 2024 elections. He has also openly and repeatedly argued that the election was "stolen", alleging the manufacture of fraudulent votes in key swing states. But, according to Biden, there has never been an election in American history that "has been more closely scrutinised or more carefully counted".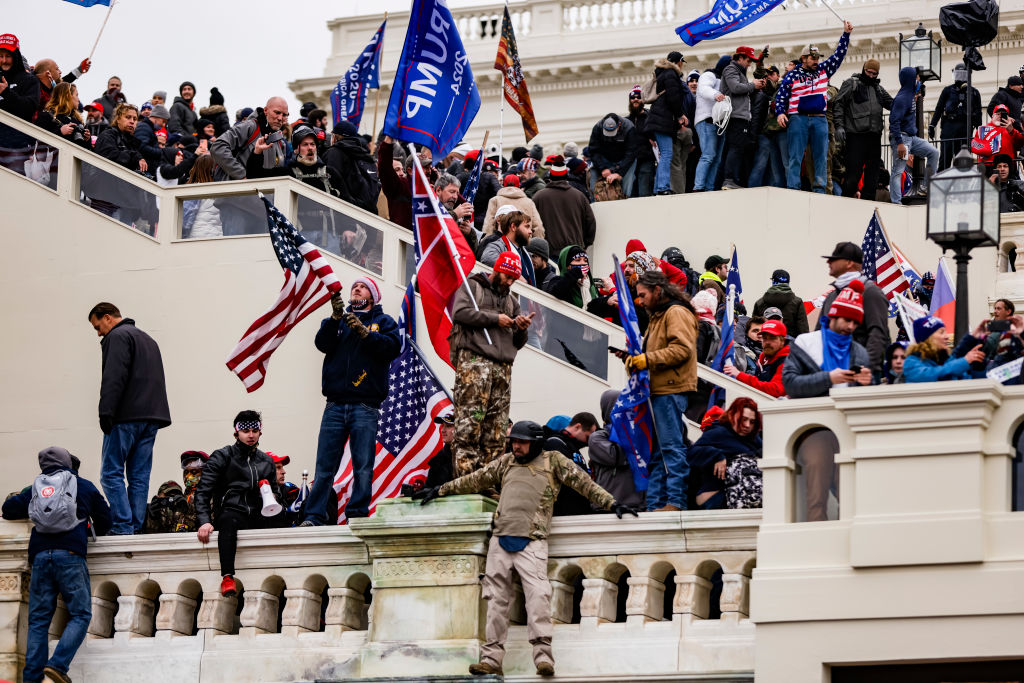 Many Americans remain bitterly divided over the events of January 6. According to an ABC/IPSOS poll in late December, more than 90 per cent of Democrats are in agreement that the former president holds either "a great deal" or "good amount" of responsibility for the insurrection. While 78 per cent of Republicans say he holds either "just some" or "none".
After his speech, when asked by a reporter if he thought going after the former president would "divide more than it heals", Biden defended his choice for calling out Trump, saying, "[In order] to heal you have to recognise the extent of the wound. You can't pretend. This is serious stuff."