To play respected political leader Golda Meir, who became Israel's first female Prime Minister in 1969, the svelte star donned a fatsuit and traded in her signature groomed blonde locks for straggly and wiry grey hair. The Prime Suspect star is also wearing contact lenses to switch her eye colour to brown.
In the just-released, jaw-dropping image, a sombre-looking Mirren clutches a cup of coffee and a cigarette, in a dark teal knitted top and grey woollen skirt. Her usually impeccably made-up face, that has graced countless magazine covers, is bare of make-up; while her brow is heavily furrowed by lines, to depict the Israeli leader's pensive state of mind as her country grapples with great turmoil.
The biopic, called Golda, has just begun shooting in London and has been billed as a "ticking-clock thriller". The movie chronicles the fierce criticism that the landmark Israeli leader faced from her hostile all-male cabinet at the height of the Yom Kippur War in 1973 when Egypt, Syria and Jordan launched a surprise attack on Israel – and her subsequent resignation for failing to prepare her country for battle.
Here's what the real Golda Meir looks like: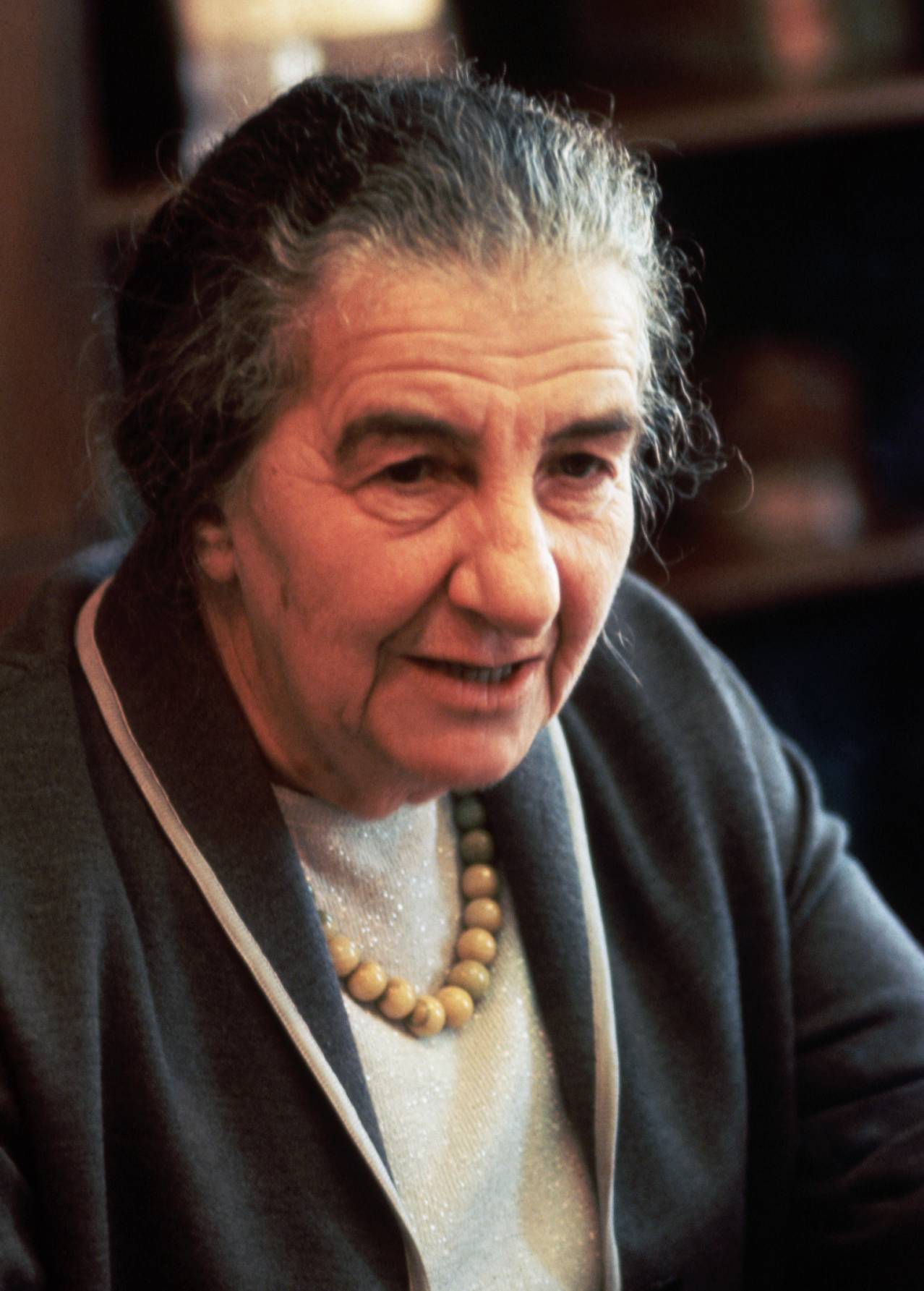 Acclaimed actress Mirren says she is "thrilled" to be playing such a powerful role.
"Golda Meir was a formidable, intransigent and powerful leader."
"It is a great challenge to portray her at the most difficult moment of her extraordinary life. I only hope I do her justice!"
Said Golda director Guy Nattiv of his iconic leading lady: "I have long been an admirer of the great Helen Mirren," Nattiv told the influential Hollywood Reporter.
"She has melted so brilliantly into Golda Meir's character with incredible talent, intelligence, depth and emotion, doing justice to the richness and complexity of this incredible woman."
The film will shoot for six weeks in London and also on location in Israel.