A Councillor has been criticised and called to order by the Newcastle Lord Mayer after appearing 'unclothed' on a council zoom call on Tuesday evening this week.
He was attending a meeting of the Development Applications Committee online was visible to both the Lord Mayor and the other councillors attending.  He was apparently not visible to the public.
According to reports, around halfway through the meeting Newcastle Lord Mayor Nuatali Nelmes quickly stopped speaking after she caught sight of Allan Robinson on the zoom video call wearing no shirt.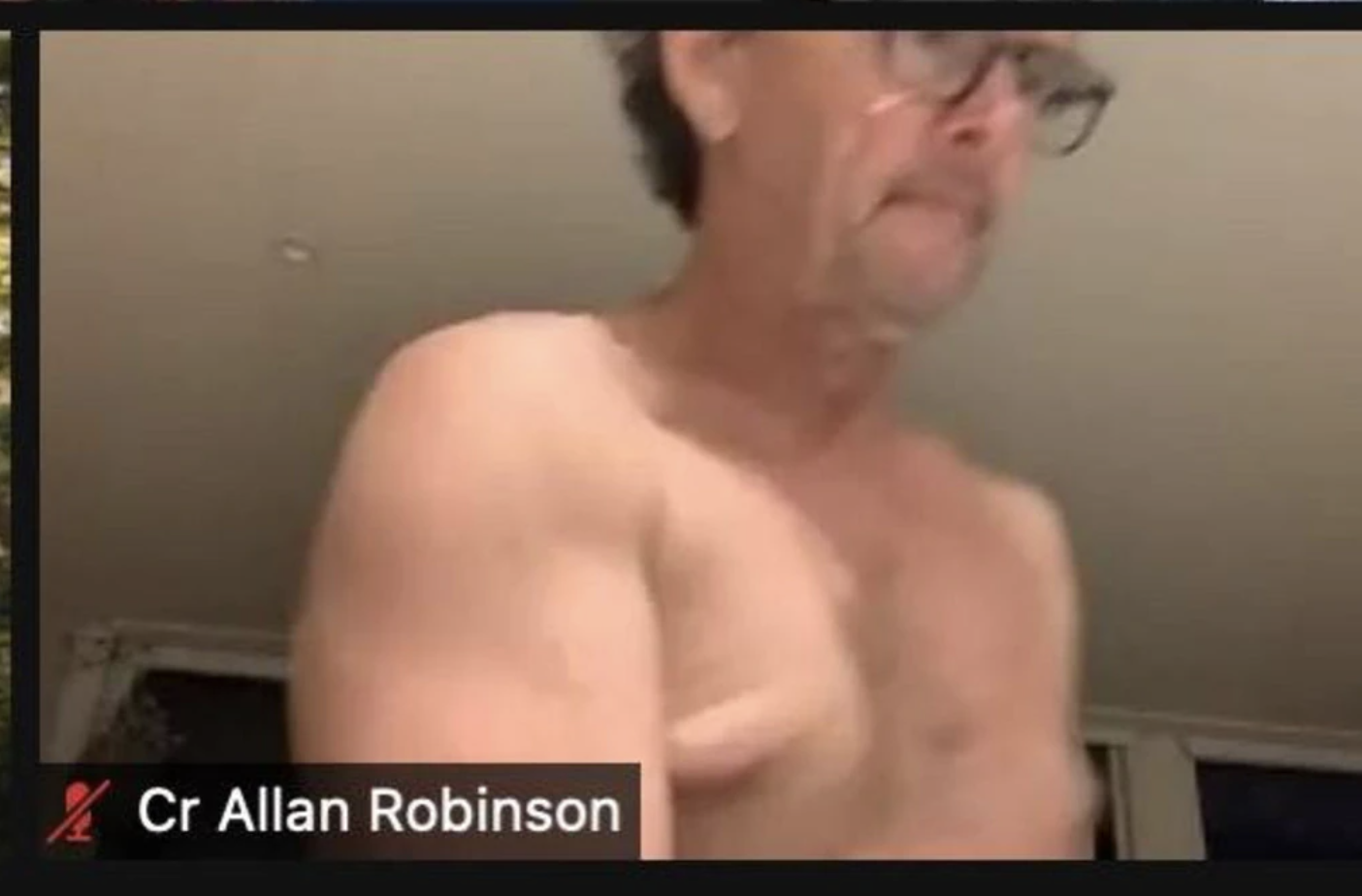 "Councillor Robinson, can I just call you to order, you cannot be unclothed on a council meeting," she said.
"It's not OK. It brings council into disrepute and I just don't want to deal with it. Please don't do it."
The meeting waited for Mr Robinson to don a shirt before moving on.
According to the Office of Local Governments' meetings rules and standards there is a rule already in place to catch this.
'Councillors will be required to be appropriately dressed when attending meetings by audio-visual link.'
The Newcastle Councillor is recognised for causing concern and has been accused by the Mayor of "relentless sexism and homophobic bullying" for his ongoing and criticising remarks in meetings, some even about the weight and sexual choices of his peers.