"And pensioners should not be scared about turning the heater on. Without heating – some will freeze to death."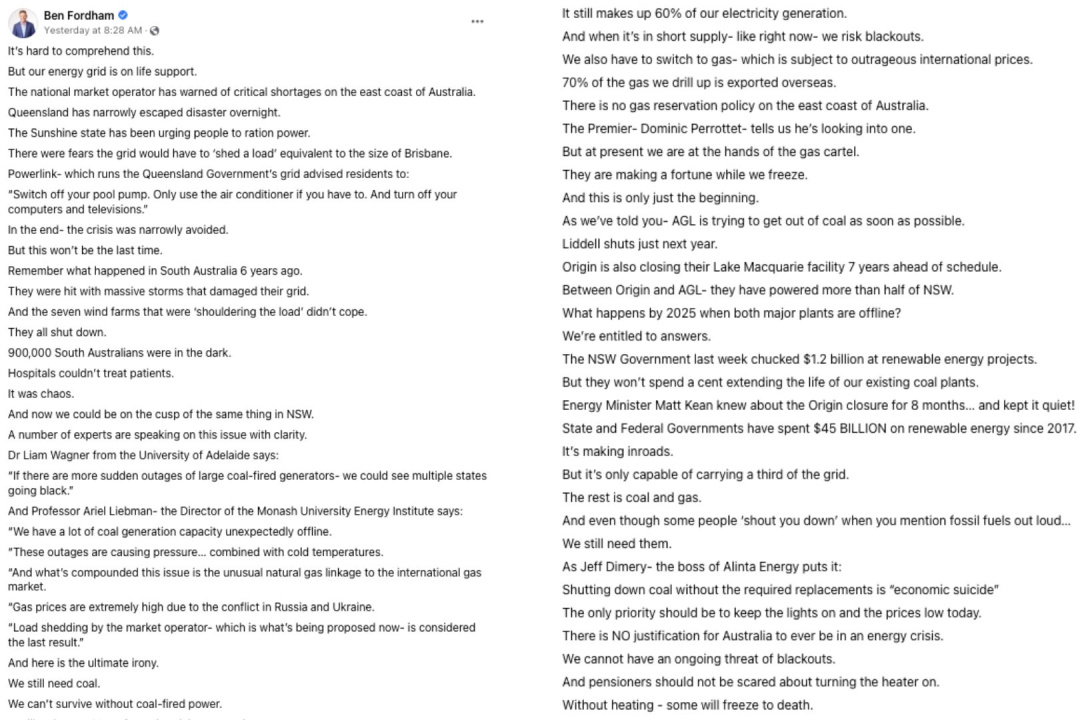 As reported by the ABC, Victoria Energy Policy Centre director Bruce Mountain says that the energy issues are an "absolute market crisis".
"Nothing like this has been experienced in Australia," Mountain said.
"What's really going on, I suspect, is bullying by the coal and gas producers – they're pointing to the spot prices.
"Serious government action is needed now".
Fordham's claims hold weight as energy and gas prices rise alongside the cost of living, with data from the Australian Bureau of Statistics (ABS) showing older Australians are suffering the most.
Treasurer Jim Chalmers has promised the Federal Budget will provide "long-term" and "sustainable" relief to address the rising cost of living.
In an interview with Sunrise, Chalmers said that the upcoming budget in October will offer a "responsible" relief package that targets areas such as "medicine, childcare, getting power bills down over time, and getting wages moving again".
"We are in the midst of a full-blown cost of living crisis," Chalmers said.
"Our job as the government is to make sure that after some of this near-term cost of living runs out that was in the last budget, that it is replaced by responsible, long-term, sustainable cost of living relief in areas like medicine.
"These are all important things that we will be doing as a government. I will be handing down a budget in October and some of those things that I just mentioned will be part of a cost of living package in that budget."