Wearing a subtle eyeliner, rosy pink cheeks and Fushia lips, Mirren's make-up gave the  76-year-old a youthful red carpet glow.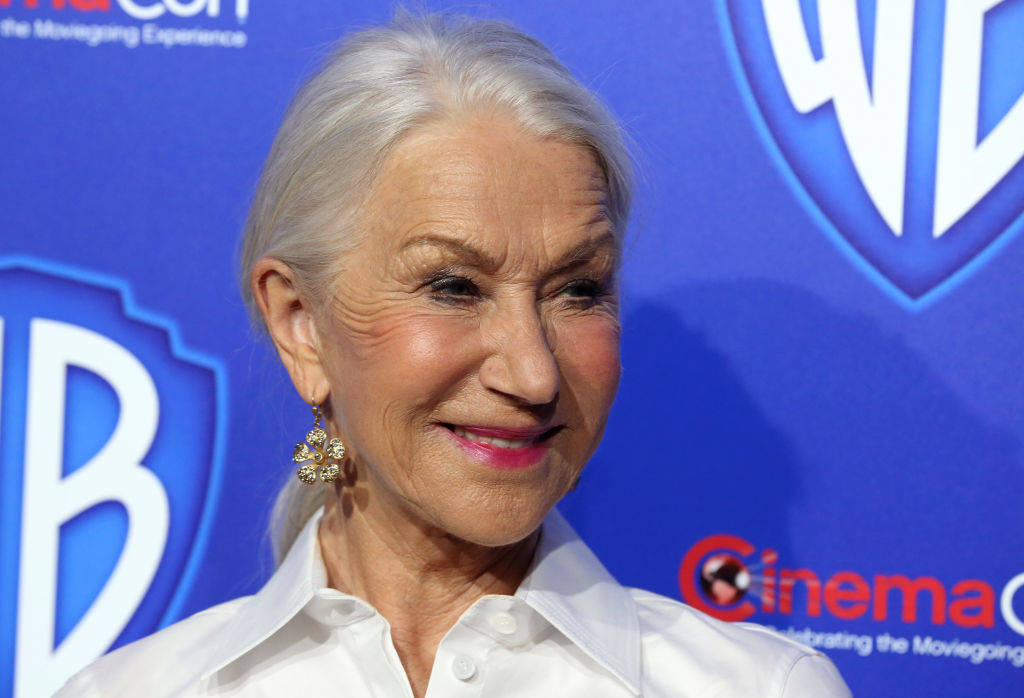 Mirren also donned pink suede pointed toe ballet flats that perfectly matched the shade of her lipstick.
Mirren had also put on an animated display on the red carpet as she posed alongside co-stars Asher Angel, Zachary Levi and Jack Dylan Grazer, who were there to promote their upcoming movie Shazam! Fury of the Gods.
The stars were all smiles as Mirren tenderly wrapped her arms around the young actors as they were snapped in an embrace.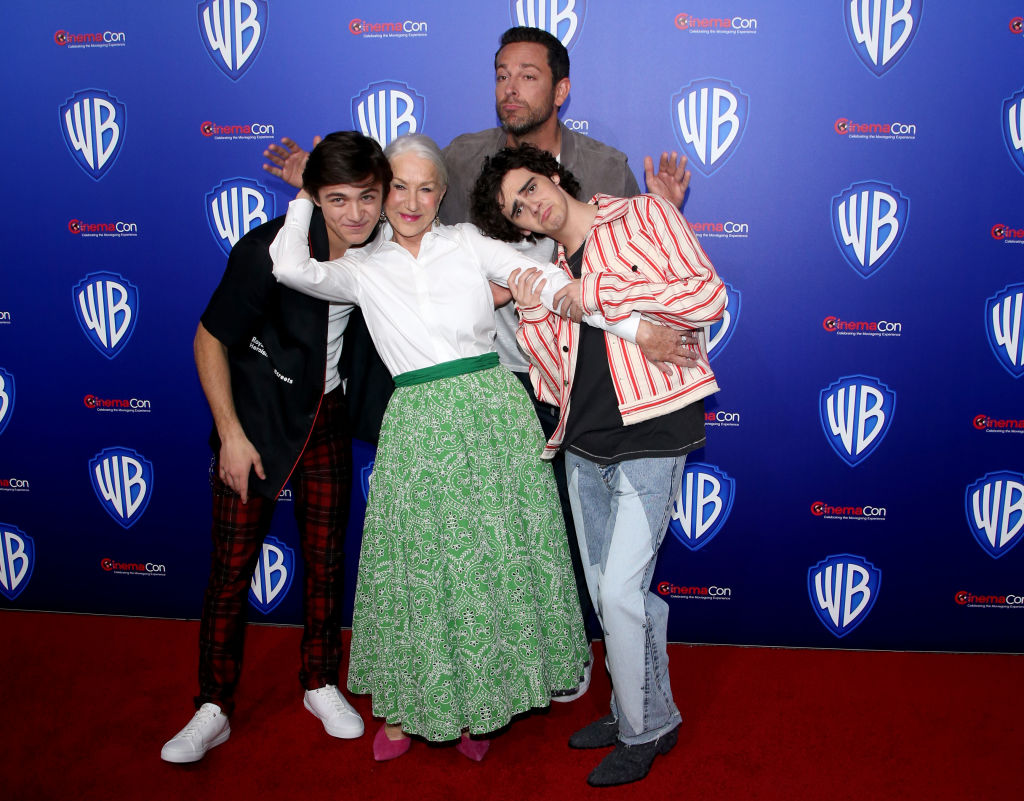 This isn't the first time the Dame has graced the CinemaCon red carpet. Back in 2019, the esteemed actress got a crow of move theatre-goers hyped up by hurling obscenities at streaming competitors.
"I love Netflix, but f— Netflix!" Mirren exclaimed while taking the stage.
"There is nothing like sitting in the cinema," she continued.
More recently, Mirren appeared on the cover of People magazine's Beautiful Issue where she spoke to the publication about "swagger", her day-to-day life as an actress, and the realities of beauty and aging.