Christmas is just around the corner and with it the festive tradition of gift-giving and receiving. According to comparison site Finder, "Aussies are expected to spend $23.9 billion on Christmas this year" – with pressies taking the top spot on the list of expenses – and individuals are "expected to spend $374 each on presents".
With such an enormous amount of money spent on Christmas gifts this year, it's inevitable that not every one is going to be a winner. Whether it's a boring pair of socks, toiletries or a generic gift that appears to be bought at the last minute, it can be hard to know how to respond when you get a gift you don't love, so we asked etiquette coach Toni Dupree for her advice.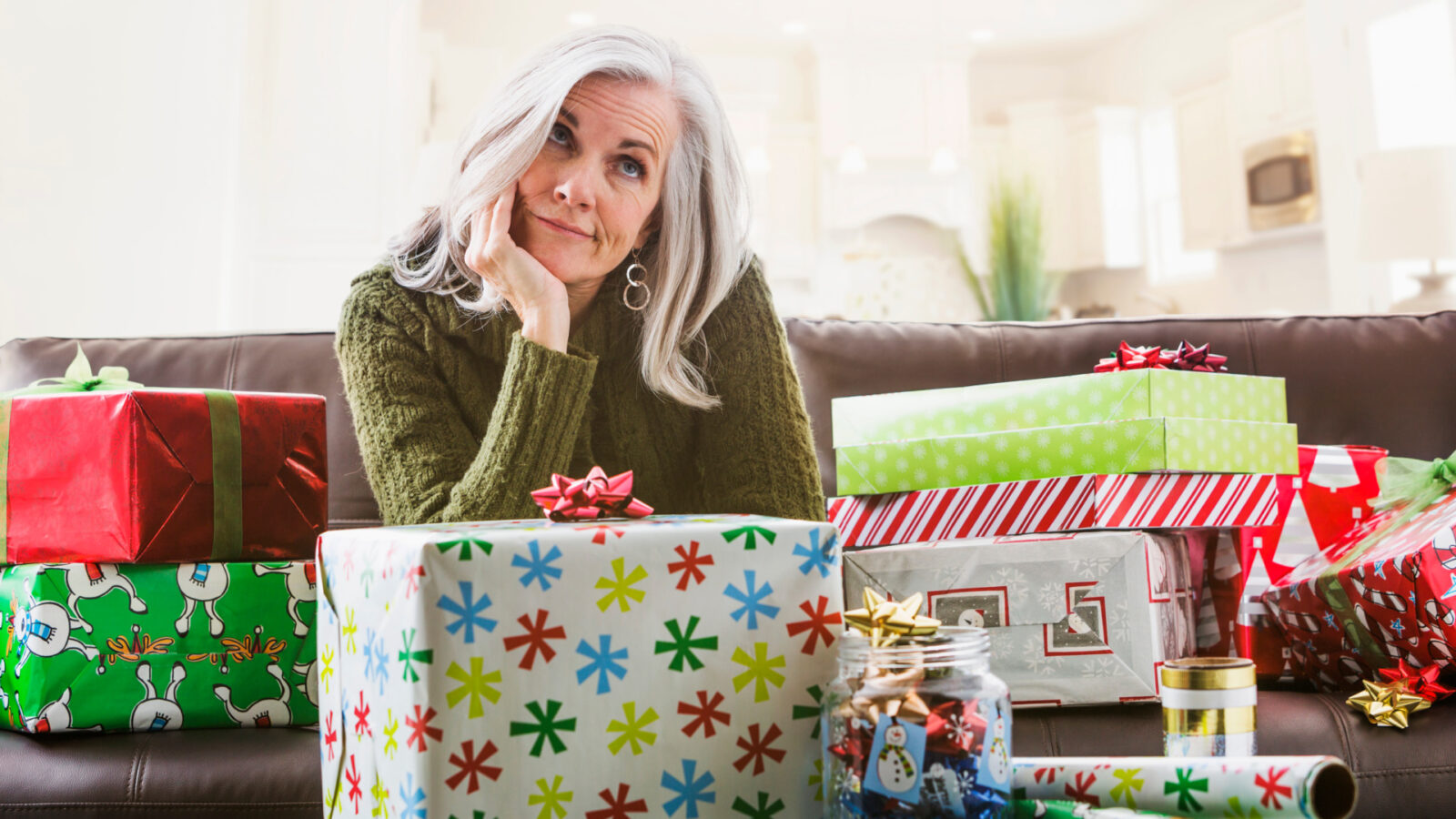 Dupree told Starts at 60 that she takes a positive approach when receiving a less-than-desirable gift. "At the risk of sounding gullible, there are no bad gifts, in my opinion, just unexpected ones," she said. "The reason is that someone thought of you in a way that you never expected. When we think of it that way, it makes it more about appreciation than expectation, leaving us with the understanding that gift-giving be received with humility, gratitude, and graciousness."
But if "graciousness" is not your thing then Dupree offers "a few ways to reject a gift appropriately". "First, thank the giver and then be honest about what doesn't work about the gift. For example, the wrong size, bad colour or [you're] allergic," she said.
"If by chance the reason is superficial – like the present is outdated, not trendy, or you just don't like it – consider being honest and asking if the giver is okay with you re-gifting it. Everyone's dignity will remain intact by staying honest and only talking about the gift, without making it personal or critical."