Meghan invited her husband Prince Harry along for the Queen's Commonwealth Trust and One Young World event, reportedly insisting female empowerment "can't happen without men being a part of it". And the couple made quite the entrance as Harry drove his wife there in his electric Audi E-Tron.
According to The Mail Online, Meghan told guests: "In terms of gender equality, which is something I have championed for a long time, I think that conversation can't happen without men being a part of it. So for this reason it made complete sense to let him (Harry) join today so thank you for letting him crash the party."
She is said to have added: "I think we're all aware that One Young World has been very important to me for several years and now being vice president of QCT, it just felt like the perfect medley. What you're all capable of doing independently is incredible but then when you work collectively, our intention today is to try to create somewhat of a task force to see what we can do within our communities and then use that knowledge to apply it to whatever is happening in all these other communities."
Sharing photos of the event on Instagram, the Sussexes explained: "This year OYW [One Young World] partnered with the @Queens_Commonwealth_Trust, of which The Duke and Duchess are President and Vice-President respectively, to provide scholarships to young leaders driving positive social impact in the Commonwealth. This was the most exciting collaboration between two groups The Duchess is passionate about and has been working with for some time."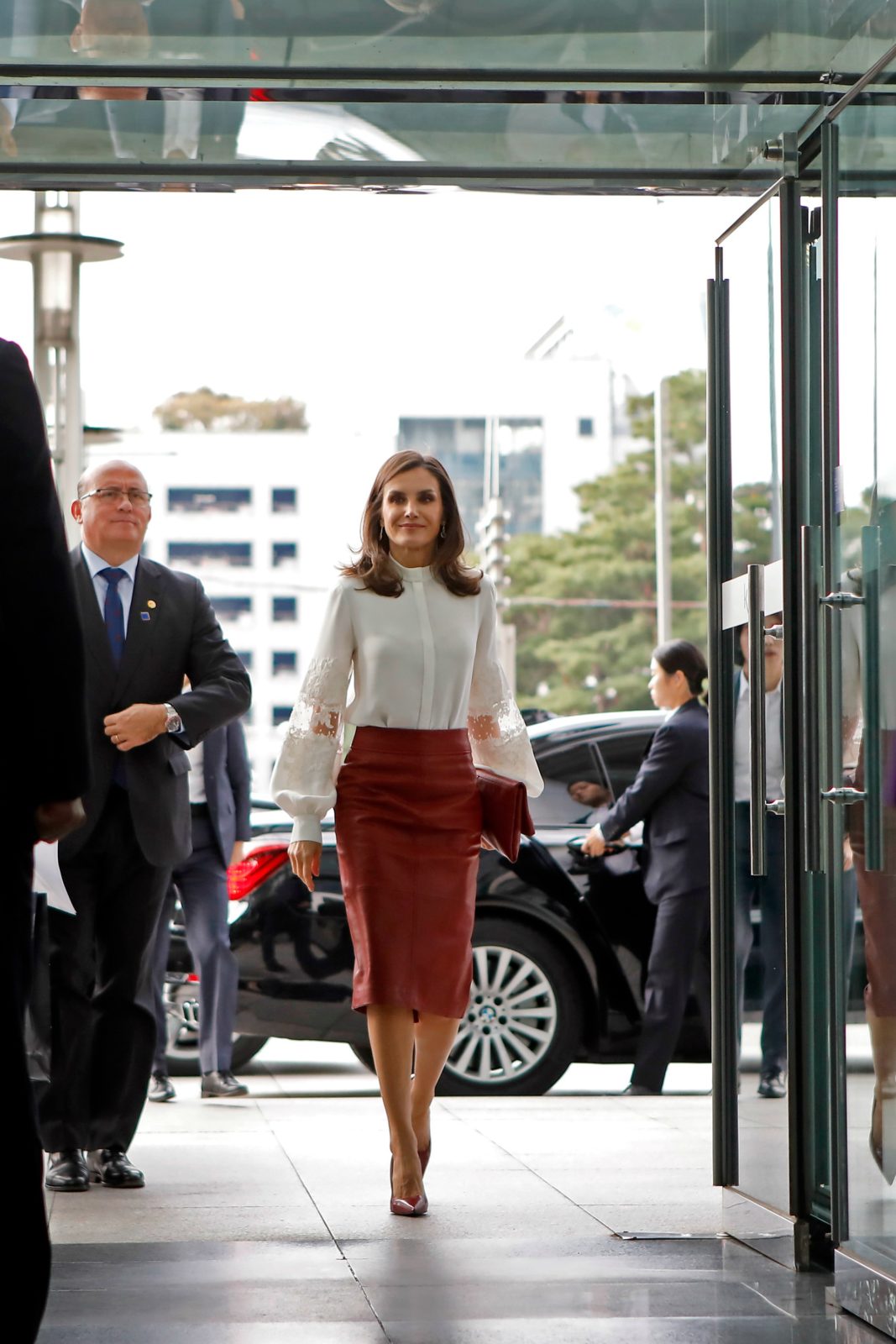 And it comes days after Meghan continued her work with young leaders at the One Young World summit on Tuesday evening. On this occasion, the Duchess of Sussex opted for an eye-catching purple maxi dress by Aritzia for her solo appearance. While it reportedly initially cost £81 (AU$152), it has since been reduced to just £29, a far cry from some of her stunning designer outfits on past royal engagements.
While the duchess originally wore the dress with a bright red coat and matching heels while pregnant with Archie, she wore it on its own this time round and glammed it up with some high blue stilettos. Wearing her hair loose in waves over her shoulders, it was a change from her elegant up styles in recent months.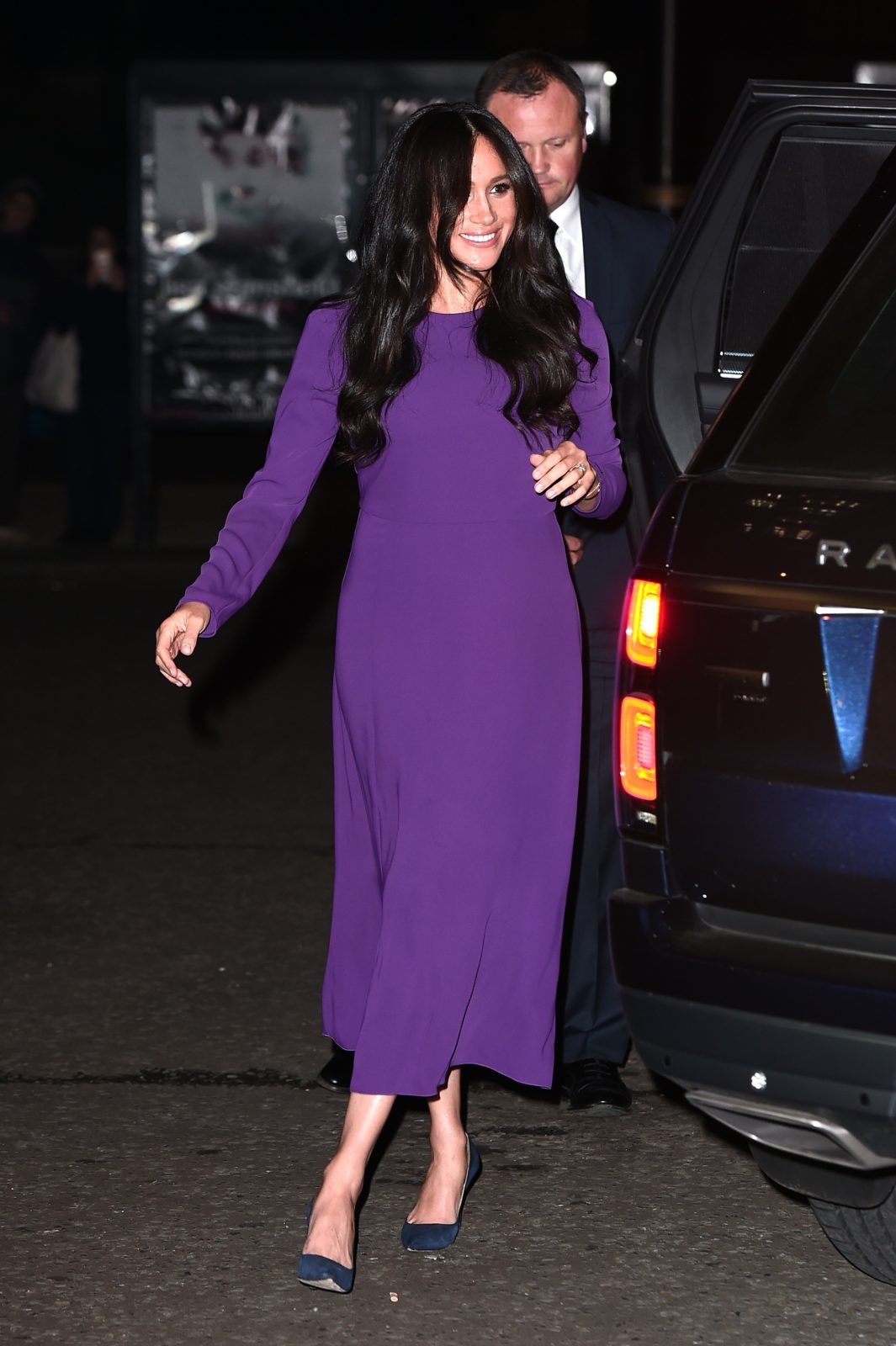 The duke and duchess' official Instagram page shared a video of her incredible entrance to the summit shortly after, as the crowd stood to welcome her while she took to the stage with a beaming smile. Hugging people on stage, she proved a natural as she congratulated the inspirational young leaders.
"The Duchess of Sussex attended the 10th Annual One Young World Summit Opening Ceremony at the @RoyalAlbertHall in London along with 2,000 young leaders from 190+ countries," the caption read. "This is her third time in attendance as a counsellor for these extraordinary young leaders from around the world, and her first time attending as a member of The Royal Family and Vice President of The @Queens_Commonwealth_Trust."