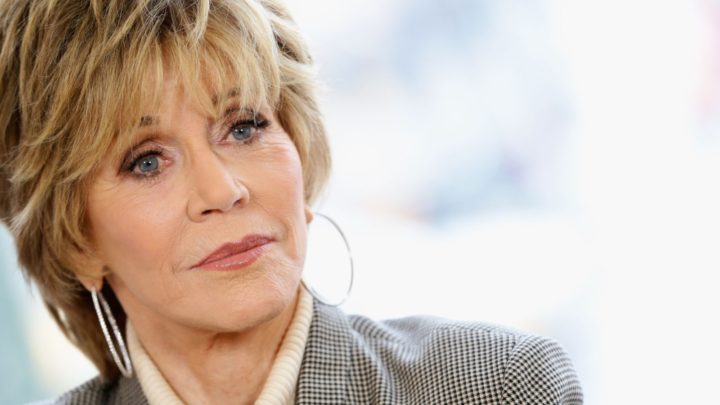 You're not trying to look like a ghost
Your skin grows more lacklustre as you get older, so you want to avoid a foundation that's going to make you look equally as pale. Give your skin a boost by applying a slightly warmer tone. You can do this by mixing an 'exact match' shade with the next darkest hue on the back of your hand and then apply it with a foundation brush.
Apply your concealer after your foundation, which covers any of those blemishes or dark circles under your eyes. The reason most make-up artists recommend applying concealer after foundation is because you'll then only use what you need and you'll end up with a more natural looking face. Be careful when using concealer on the delicate areas of skin, such as around your eyes, as it can draw attention to those areas for all the wrong reasons. Another tip is to apply concealer using an upside-down triangle — having the tip pointing down towards your cheek helps you deflect light away from areas you don't want to draw attention to.
Other recommendations include:
Use pressed powder sparingly, unless you have issues with oily skin.
Forget stroking your blush from mouth to ear as this technique can make you look grim. Instead, swirl blush lightly on the higher part of the apple of your cheek.
Add a bit of bronzer/highlighter to the places where light naturally touches your face (brow bone, bridge of the nose and along cheekbones). Anything else and you'll look like a cartoon character.
It's in your eyes
While there's mention of 'cartoon' looks, let's inspect those eyebrows. Your eyes might be the window to your soul, but your eyebrows are their arch. You want your brows to frame your face and give it definition. You want them to be noticeable … for the right reasons! To that end, do not overdo your brow. Avoid over-plucking or pulling out the long brow hairs. As a mature-aged woman there is no guarantee you'll be getting regrowth and eyebrows that are too thin can age you. Instead, trim your eyebrows. Do it in good light. One Starts at 60 community member even admitted to sitting in her car during the day to get the job done because "it has the best light".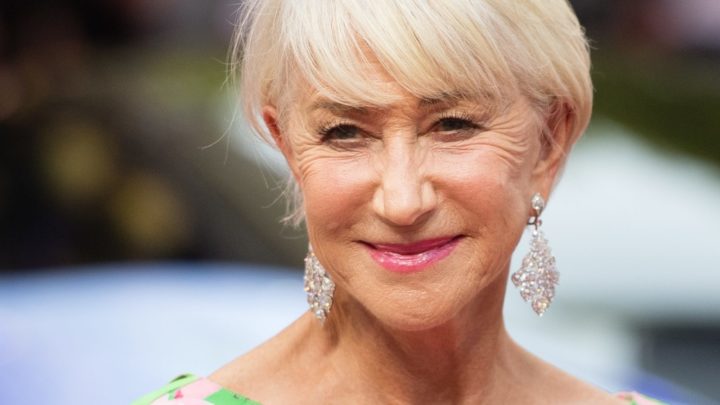 Be sure your eyeliner pencil is hard and goes on softly as this will give your eyebrows their most natural look. If your hair is dark, use a pencil that is a shade or two lighter but if you're embracing your greys then you might want to consider a pencil that is a shade or two darker.
When you're ready for eye make-up, don't be too severe. Your eyes can prove problematic because the skin in and around that area has lost its elasticity. You might have creased or hooded eyes as a result, and are wanting to use your make-up to open things up a bit. Most make-up artists recommend applying a thin layer of primer even before you reach for the eyeshadow. And of course, when it comes to eyeshadow the choice is yours. Some make-up artists recommend over-60s women avoid bold colours, while others encourage it.
Regardless of whether you use cream-based products (said to be better for more mature skin) or powder eyeshadows, the tip here is that you need to be applying it with a small, soft brush and you need to blend it. Don't have a brush? Use the end of a cotton tip. You'll want to smudge it just enough so that it doesn't look like your two-year-old grandchild has taken to your face with one of their crayons.
The final piece in this eye-shaped puzzle your eyelashes. You can make them look more youthful and awake simply with the use of an eyelash curler. You want to curl those lashes at the root, which can be tricky — nigh on impossible — if you have deep set, drooping or hooded eyes. If you're using mascara (and why wouldn't you?) you might also experience smudging, so consider a water resistant mascara. Choose a colour that suits your skin tone, for example black might make you look harsh.
Here are our fast tips for applying mascara:
Heat your lash curler under hot water for a better result and roll the curler slightly up and away whilst removing.
Keep lashes separate by using a sideways movement of the mascara wand during application.
Forget about mascara on the lower lashes, it nearly always clumps and collects in the creases under the eyes.
If you do choose to use an eyeliner pencil, sharpen it between every use to remove any eyeshadow or make-up residue. It will glide on smoothly and give a matching shade on each eyelid. Grey coloured eyeliner blends well with black mascara.
Soften line with a cotton bud if you like.
Work eyeliner carefully into the base of the lashes to make them look even longer.
Give us a kiss
If you've been wearing the same old lip colours since the '60s, it might be time to shake things up a bit. Stuck on neutrals? Try red. Got a drawer full of red lipstick? Consider pink. Have fun playing with your lip colour, but don't be too heavy handed with the texture. In case it's not obvious from the tips before, anything that's too severe is going to age you. You also want a natural shade to line the outer of your lip, helping you to achieve a fuller look. Too dark and you end up with an unusual outline if your lippy starts to fade.
The other thing you'll want to consider with your lipstick is avoiding the bleed, when extra lipstick migrates past the borders of your lip. Rather than apply straight from the stick, use a lipstick brush. You can dab the brush with colour on the centre of your lips and then spread it to the corners.
If you use a lippy with a cream finish, it can make your lips look more flattering.
What rules?!
By the time you've reached your 60s, you've earned the right to do whatever you want, so if you've got a tried and tested method for wearing make-up and it makes you feel great or you can't be bothered spending too much time in the mirror, it's your choice!