The 62-year-old former pollie complimented the chic outfit beautifully with a chunky metallic necklace and a pair of statement earrings. She kept her make-up to a minimum with a soft pink lip and a touch of blush to highlight her cheeks.
Julie was one of four key speakers at the conference in the country's capital which recognises the importance of females in leadership positions. The summit is designed to motivate women to pursue their dreams and enact change in their workplaces and throughout their career.
The former minister for foreign affairs took to social media to share details from the event along with a gorgeous snap of herself posing for photos.
"Back in Canberra to speak," she wrote on Instagram. "But this time at the Women in Public Sector Leadership Summit – sharing experiences and observations from 20 years in the law and 20 years in politics."
Other inspirational speakers at the event included the Today show's host Georgie Gardner and former personal aide to Barack and Michelle Obama, Dana M Lewis.
Julie certainly hasn't stepped out of the spotlight since her departure from politics, spotted earlier this month in a stunning silver dress for the Mercedes-Benz Fashion Week Australia official closing party.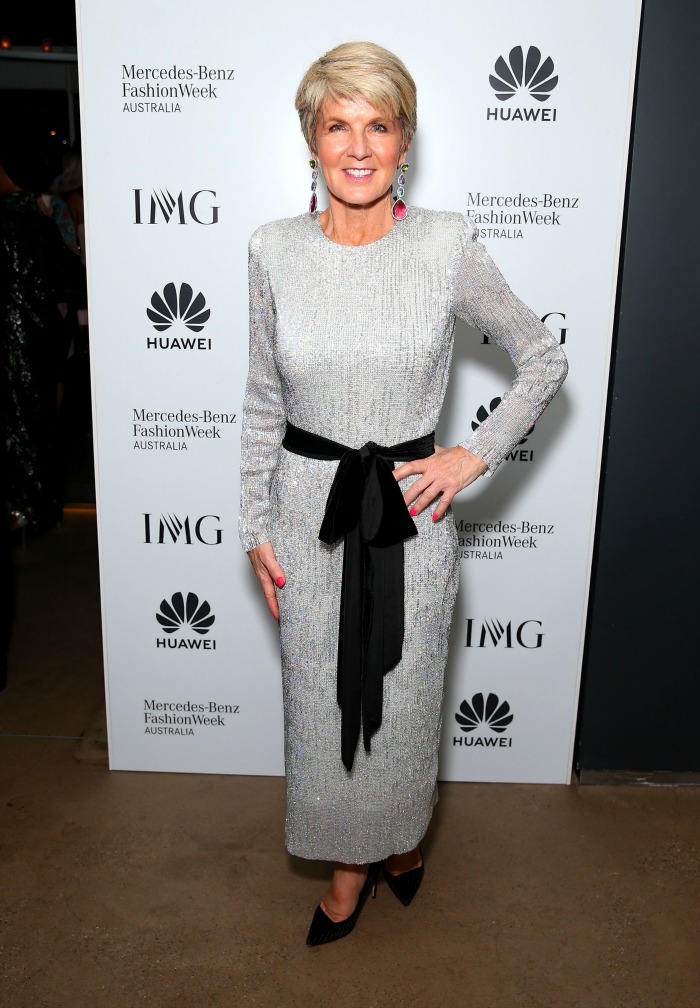 The 62-year-old beamed as she posed for photos, looking full of confidence with her hand on her hip. Julie complimented the outfit perfectly with a pair of brightly coloured dangly earrings, while she added further pops of colour with bright pink nail polish and lipstick.
Read more: Julie Bishop steals the show in glamorous silver dress and black stilettos
Opting for a statement frock, the former foreign minister chose to keep her make-up to a minimum with a soft pink lip and a touch of blush.
The event in Sydney marked the end of the six day show which highlights the country's best fashion designers. The annual showcase gives designers the opportunity to connect with potential buyers, the press and consumers, giving them ideas for future trends.
Are you a fan of Julie Bishop? What do you think of her latest outfit choice?