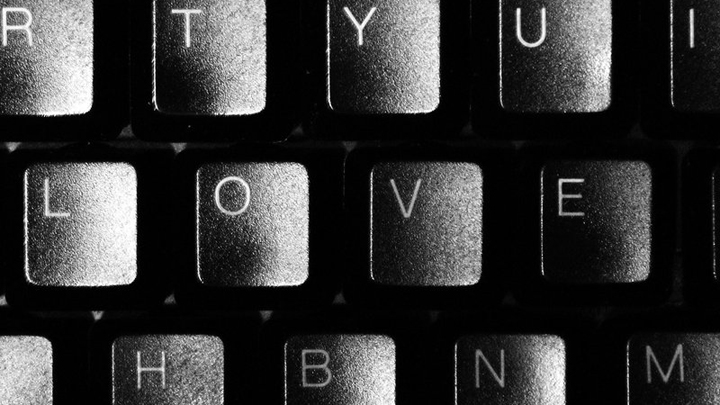 While some people have incredible luck with online dating, some people aren't so fortunate.
In 2013, the Australian Competition and Consumer Commission reported that $25.3 million was lost to online dating scams. In the same year, they received 2,770 complaints from users.
One Starts at 60 online dating service user was the victim of a financial scam when he signed up to a service under a contract suggesting 40% off the annual subscription. While $79.95 per month is a large amount for a pensioner, the reduced rate was a little more attractive.
When the billing began he was billed at full rate and after cancelling the subscription and opting out with a financial penalty, the company continued billing him for a further two months.
Another Starts at 60 user signed up to a popular site and met a man calling himself Anthony. After rejecting his request to drive a few hours into a rural town to meet him he mysteriously disappeared. Luckily, May* contacted the local police department and they could not find any record of the man in the area.
The internet can be a dangerous place and these two stories prove that, but many of you have had wonderful successes with online dating and believe that there is someone out there for everyone.
Based on the feedback you gave us, we've given each of the below internet dating sites a rating based on; the amount of people who found a successful long-term partner, the amount of negative reviews and the amount of people who have tried the site (popularity).
Hopefully, these reviews can help you to choose the best online dating service to help you find love.
Plenty of Fish – 4.5 Stars
Plenty of Fish seems to be the most successful site for the over 60s. There was no negative feedback about the site and the people who said they had used it had all been successful in finding love.
Diane said, "I tried about four dating sites but had the most success on Plenty of Fish. I am now in a relationship of two years."
Suzanne said, "I met my partner on Plenty of Fish, we've been together for five years. He's gorgeous!"
Dee said, "I used RSVP but I found my prince on Plenty of Fish."
RSVP – 3 Stars
RSVP had a very mixed reception from its users. Some enjoyed the experience and some weren't so fond of it. Some suggested that RSVP is also home to scammers.
Susan said, "Yep, met my husband on RSVP. We've been together for nine years now."
Sue said, "RSVP. Met the usual no-hopers and scammers and some very genuine and nice people. Then I met the man of my dreams six years ago and have been married for three."
Jan* said, "I tried RSVP. It was a disaster. I was left emotionally empty when a man I had fallen in love with rejected me after I said no to sleeping with him."
Catherine* said, "I am not sure I enjoyed my time using RSVP at all… it wasn't successful."
EHarmony – 1 Star
Despite being probably the most well-known and popular online dating services, the feedback on using Eharmony was not positive.
Jill said, "I've looked on Eharmony but it doesn't seem to be able to match me with people in my age bracket. I've specified the age bracket and it continues to give me matches that are ten years younger than my lowest age."
Mary said, "I tried Eharmony. I did it for two and a half years. Met a lot of men and had lots of coffee."
Sylvia said, "I joined Eharmony a few months back. Waste of time and money. Not one single response. Men my age seem to prefer women a lot younger."
Oasis – 3.5
While not a lot of feedback was received about Oasis, what we did receive was incredibly positive.
Michelle said, "I met my now fiancé on dating site Oasis. We chatted online for six weeks before meeting in a public place for coffee. We've been together for 18 months and we're getting married next year."
Pink Sofa – 3.5
Pink Sofa is a little different to the more popular dating websites, as it is an online dating service for women seeking a same-sex partner. We haven't hears a lot about them but one Starts at 60 user was lucky enough to meet her partner there.
Jean said, "I met my partner online on a same sex site, Pink Sofa. We have been together now for over nine years and it keeps getting better every year."
So while there are so many online dating services available, you need to be careful and make sure you chose the right one for you.
As many of the Starts at 60 community have experienced, online dating can be an unsafe tool if it's not used properly. From your feedback, we've put together three of the most important things to remember if you're looking online for love…
1. Create a separate email address to use for the sites
Email hosts like Gmail and Hotmail are free services so you can create multiple accounts. This will keep your personal information safe and is a good safety measure to keeping your every day life and your personal life separate.
2. Never give away personal information but be honest
It's important not to share too much information on online dating sites. While you share photos, sex, name, age and location, don't give away anything else. But, having said that, be honest about your age, weight and height and don't use misleading photos. It was a common irritant with many of the users that people lied about themselves to appear more attractive.
3. Don't rush into it
Although the pheromones may be running wild and you feel a strong sense of connection, take your time in getting to know someone online before meeting up with them. Make sure you are happy with where your interests are aligned and feel comfortable enough to meet up with them before rushing into it.
So be smart when it comes to online dating and make sure you do your research before signing up to a website.
What funny online dating stories can you share with us today? Or perhaps you have an online dating success story? Tell us in the comments below…