Looking for something different for dinner this week? Why not try this honey and beer glazed chicken recipe! The sauce is the perfect blend of sweet and savoury, and clings to every bite.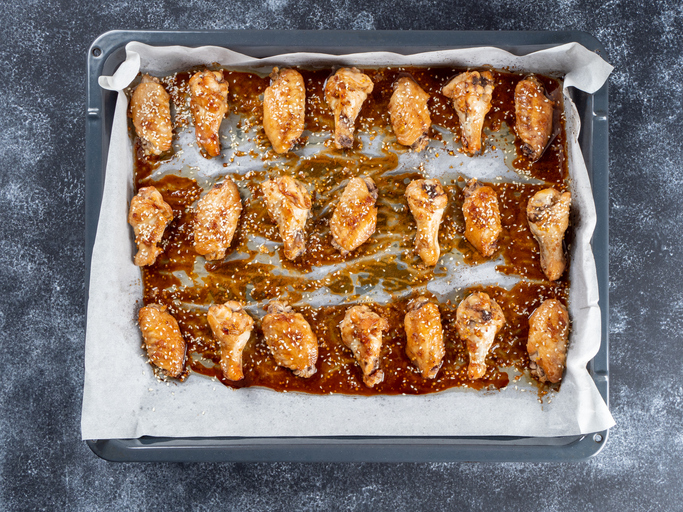 Serves -6
Ingredients
2 teaspoons canola oil
4  chicken breasts
1/4 teaspoon freshly ground black pepper
1/8 teaspoon salt
3 tablespoons thinly sliced shallots
1/2 cup beer
2 tablespoons soy sauce
1 tablespoon wholegrain Dijon mustard
1 tablespoon honey
2 tablespoons fresh flat-leaf parsley leaves
Method
Heat a deep-sided frying pan on medium heat. Add oil to pan; swirl to coat.
Sprinkle chicken evenly with pepper and salt. Add chicken to pan; sauté 6 minutes on each side or until done.
Remove chicken from pan; keep warm. Add shallots to pan; cook 1 minute.
Combine beer and next 3 ingredients (through honey) in a small bowl; stir with a whisk.
Add beer mixture to pan; bring to a boil, scraping pan to loosen browned bits. Cook 3 minutes or until liquid is reduced to 1/2 cup.
Return chicken to pan; turn to coat with sauce. Sprinkle evenly with parsley.