Looking for a new tasty chicken recipe? With just four ingredients you can make a delicious stuffed chicken breast.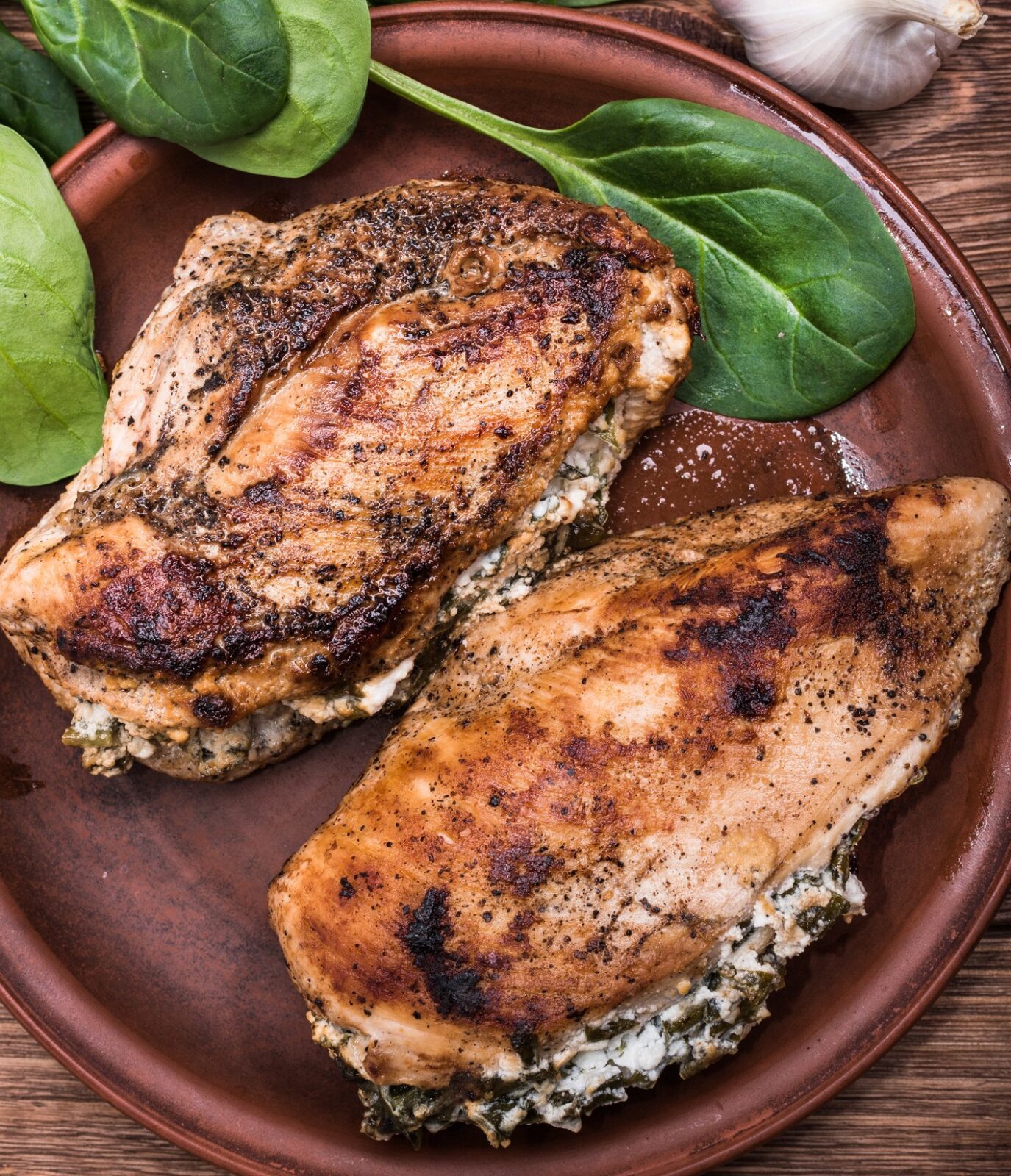 Ingredients
Serves 8 (Halve quantities and serving if you wish) 
4 chicken breasts
100g semi-dried tomatoes, chopped
200g feta, crumbled or cut into small pieces
1/4 cup fresh tarragon (or you can use fresh basil)
Method
Preheat the oven to 180°C. Line a baking tray with baking paper. Using a long, thin knife cut a pocket into the thick part of each breast, being careful not to cut through. Mix together tomatoes, feta and tarragon in a bowl. Fill the pockets with the tomato mixture and secure the opening with a toothpick. Rub the breasts with the oil from the tomatoes, season with sea salt and cracked pepper, and place on the baking tray. Bake for 30 to 35 minutes basting halfway through. Let rest for 5 minutes before with lightly steamed green vegetables or a green salad.