Everyone loves some delicious party food and these skewers are perfect for any gathering. They are simple to whip up and taste fantastic… Try them yourself today!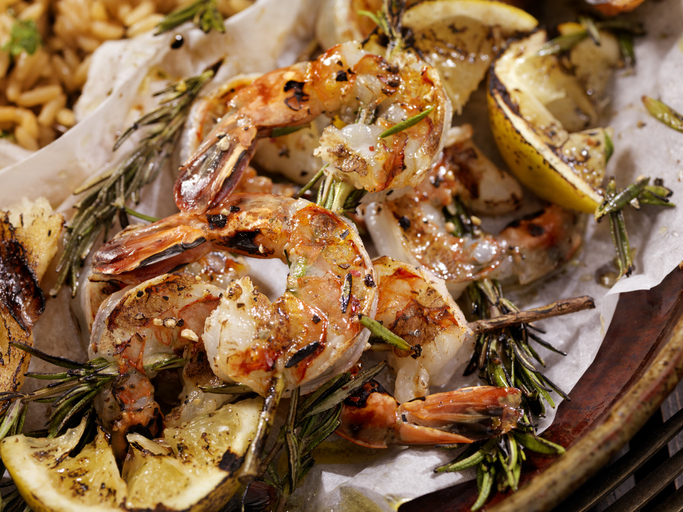 Serves – 6
Ingredients
1/2kg raw Prawns, peeled
¼ cup olive oil
¼ cup white wine
4 garlic cloves very thinly sliced
Pinch of Sea salt
Lemon wedge
Method
Heat your grill until hot.
Marinate the prawns in olive oil, white wine, garlic, and lemon.
Pick six fresh rosemary branches, strip off the leaves and use them for the skewers.
Place the prawns on a preheated grill. Depending on the heat from the grill, you might not have to turn the prawns.
Remove from heat and serve with a lemon wedge.