You won't need a packet mix to make Beef Stroganoff if you have this recipe. Cheap, easy and delicious – it's the perfect meal to make any day of the week.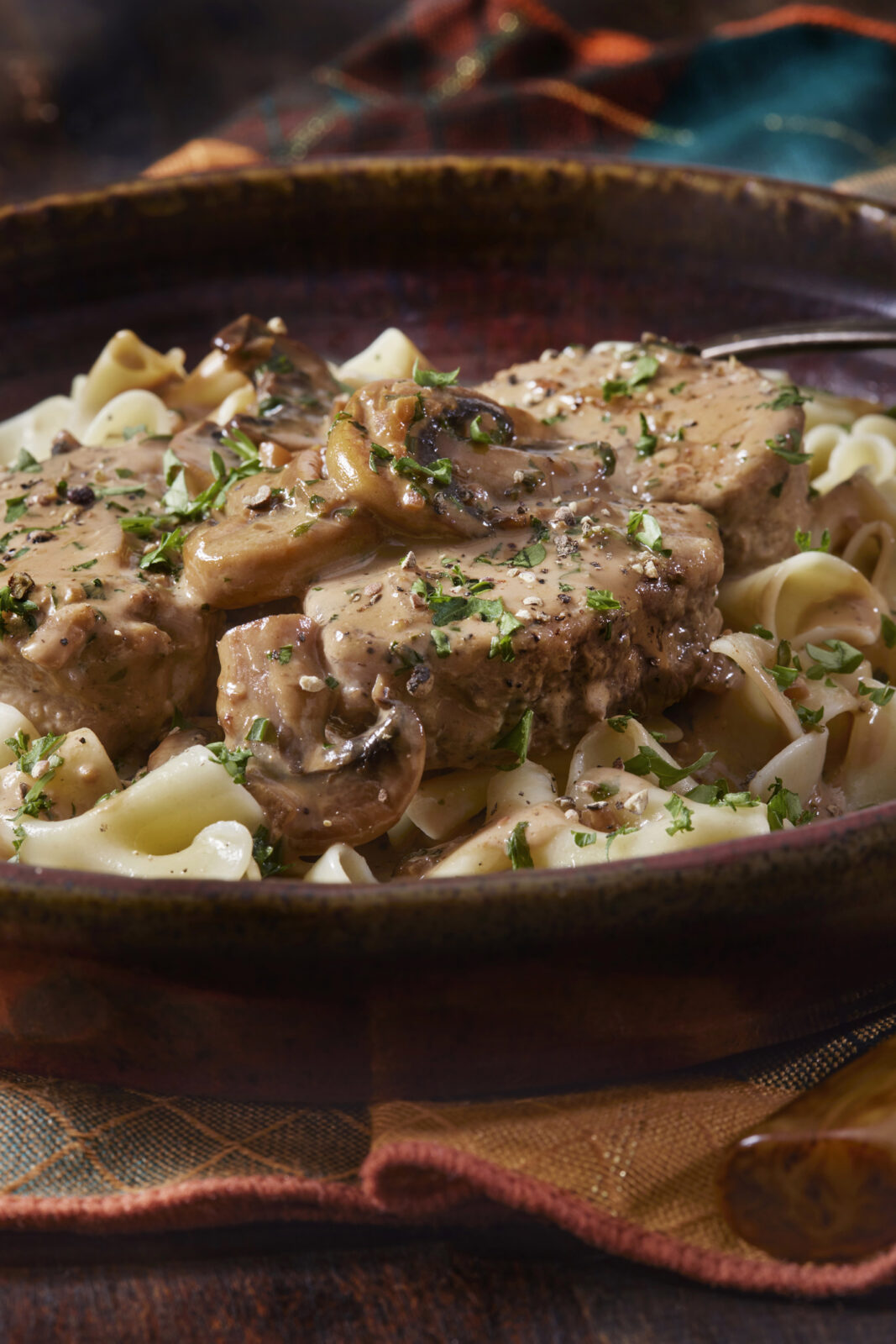 Serves -4
Ingredients
1 1/2 – 2 pounds beef chuck roast
2 cups mushrooms, sliced
1 onion, chopped
3 cloves garlic, minced
1/2 teaspoon salt
1/2 teaspoon ground black pepper
1 1/2 cups beef stock
2 tablespoons Dijon mustard
1/3 cup all-purpose flour
375g sour cream
1 tablespoon fresh parsley or dill, chopped
cooked egg noodles, 1 cup per serving
Method
With a sharp knife, slice the beef across the grain in thin 1cm wide slices.
Place beef, mushrooms, onions, garlic, salt, and pepper in the slow cooker.
In a bowl, whisk to combine beef broth, flour, and mustard. Pour over beef and mushrooms and stir to combine.
Cover with the lid and cook on low for 8 hours or on high for 4 hours.
Once cooked and the meat is tender, add sour cream and parsley or dill. Stir to combine.
Taste and add additional salt and pepper if needed.
Serve on a bed of rice or pasta.