Paella is a rice dish that is recognised as one of Spain's national dishes. It hails from regional Valencia and is a delicious and hearty meal that can be shared with all the family. This dish is a wonderful combination of chicken and seafood.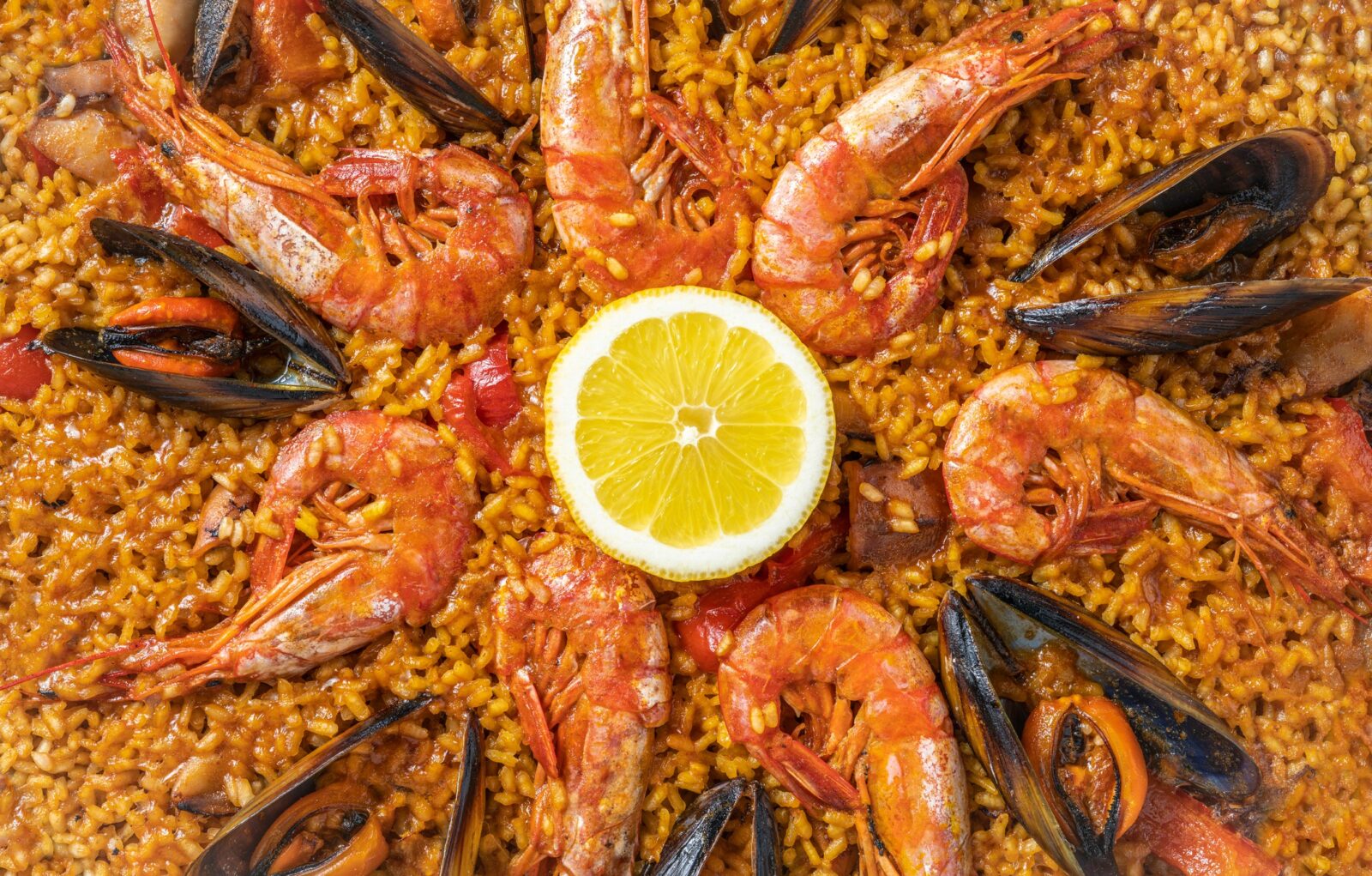 Ingredients
10-12 Mussles cleaned properly (beards off)
Method
In a medium-sized saucepan, combine the stock and turmeric and bring to a boil using a high heat setting. Reduce the heat to a low level and then leave to simmer, covered.
Using a separate fry pan on medium heat, cook the chorizo for one minute on each side or until it is golden brown in colour. Remove from heat. Add in the chicken and stir occasionally while it cooks for about 5 minutes or until the chicken is golden in colour. Again transfer to a bowl and set aside. Now cook the prawns by turning them occasionally for about 2 minutes or until their colour has changed. Remove the prawns from the heat and place them aside in a bowl covered with foil.
Before adding the onion and red and green capsicum, increase the heat to medium-high. Cook while stirring for roughly 5 minutes or until the onions are golden and soft. Add in the tomato, paprika and rice and continue to cook, stirring for about 1 minute. Reduce the heat to medium-low before adding one-third of the stock and stirring to combine.
Add in the chorizo and chicken and allow the mixture to simmer for about 5 minutes or until almost all the stock has been absorbed.
Nestle the mussels into the mixture, and continue to cook for about 5 more minutes.
Add in half of the remaining stock and cook for about 5 minutes. Again wait until the liquid has been absorbed before adding in the remaining stock and cooking for 5 – 10 minutes. The stock should be completely absorbed before the mussels and prawns are sprinkled on top.
Remove from heat and cover with 2 clean towels. Set aside for about 10 minutes so that the paella can form a crust.
Spoon out paella into serving dishes and enjoy hot.