Calling all soccer fans, this puzzle is for you! Moving the wooden blocks around the square, the aim is to score a "goal" by successfully freeing the silver ball. Small enough to be taken on trips but entertaining enough to distract you for hours, this seemingly simple game is tougher than it looks!
3D Noughts & Crosses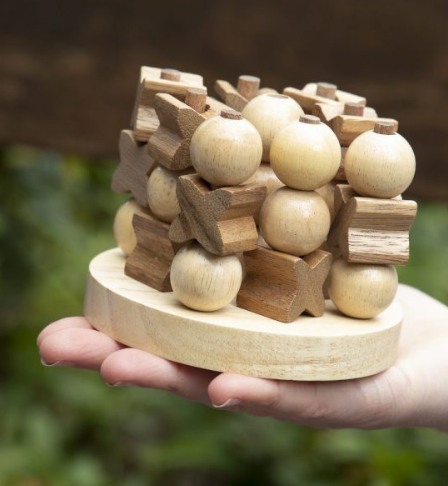 We love this twist on the old classic noughts and crosses (or Tic-Tac-Toe). Not only is it sure to entertain you for hours, but its beautifully crafted wooden pieces will look great on any coffee table.
All Households Dinner Conversation Cards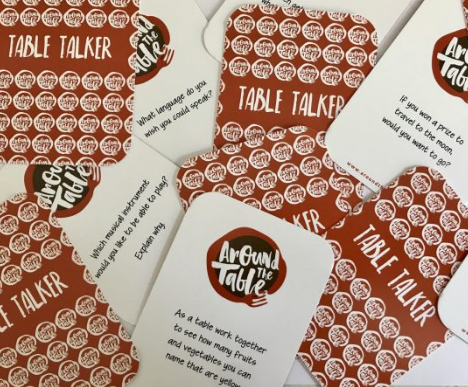 Ever pondered how you'd cope if lost in the bush? Or wondered how many fruits you and your family can name that are yellow? Well, thanks to these fun question cards, you'll uncover the answers to these unique questions – no doubt enjoying an evening of laughs along the way!
The All Households Dinner Conversation Cards contain 80 unique questions designed to help drive conversation, connection and enjoyment during mealtimes, making dinner time more fun for everyone! Questions will suit a large variety of households, such as couples, friends, grandparents, housemates and families with kids, and are suitable for both adults and children from six years. If you're after similar options for tiny tots, take a look here, or there's a teen-friendly option here.
Snakes and Ladders
Enjoy a game of Snakes and Ladders for up to eight players with this beautifully crafted wooden set. It'll help keep you entertained on long car trips, or over a cup of tea in the afternoon!
Snake Cube Key Chain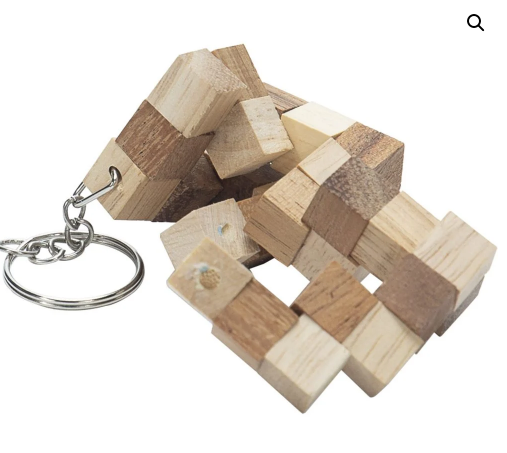 Never be bored again with this fun, portable Snake Cube key chain puzzle, certain to get your brain working. Seemingly simple, the task is to unravel the cube into a snake, and then attempt to get it back to cube form. It's hard enough to drive you nuts – trust us!
Chinese Checkers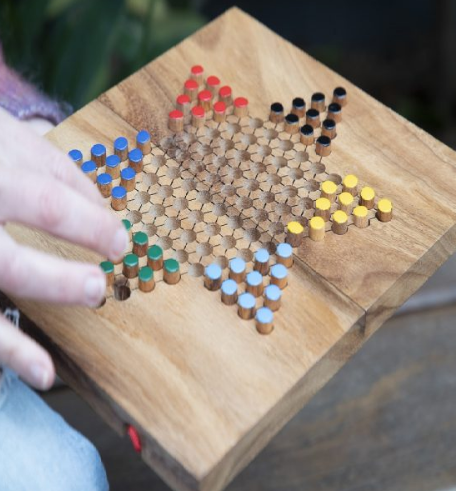 Enjoy a game of traditional Chinese Checkers with this beautiful wooden checkers board. Suitable for two to six players, you can rope in the whole family for a game, to find out who'll get their pieces to the other side of the board first.
Puzzles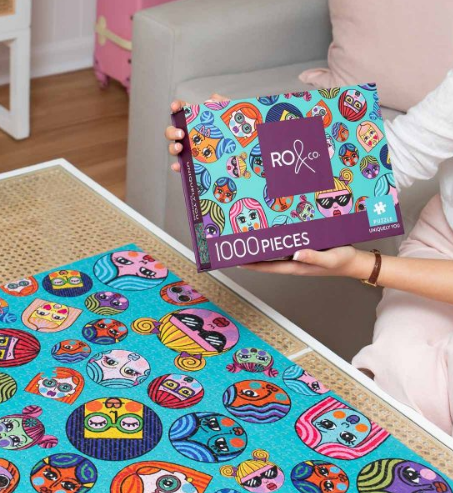 These Ruby Olive RO&CO puzzles are so beautiful and colourful that you'll be wanting to frame them when you're finished! With loads of different – yet equally vibrant – designs, each puzzle uses artwork by Australian female artists and all are made from recycled paper. With 1,000 pieces in each, these puzzles don't have a set 'top' or 'bottom', so they're fun to work on from any side, but also great for flexing those brain muscles!
IMPORTANT INFO We write about products and services we think you might like and may receive payment if you click on the links in this article or go on to make a purchase.