As a Baby Boomer you've likely heard of Maggie Beer. She's an Australian cook, food author, restauranteur and food manufacturer who lives in the gorgeous Barossa Valley in South Australia. Maggie has her own farm shop and restaurant in the wine region where you can taste some of her delicious products.
But, for those who can't travel to SA you don't have to miss out, as on the Starts at 60 Marketplace you'll find two incredible food hampers filled with some of her best items, and they can be delivered straight to your – or your loved one's – door.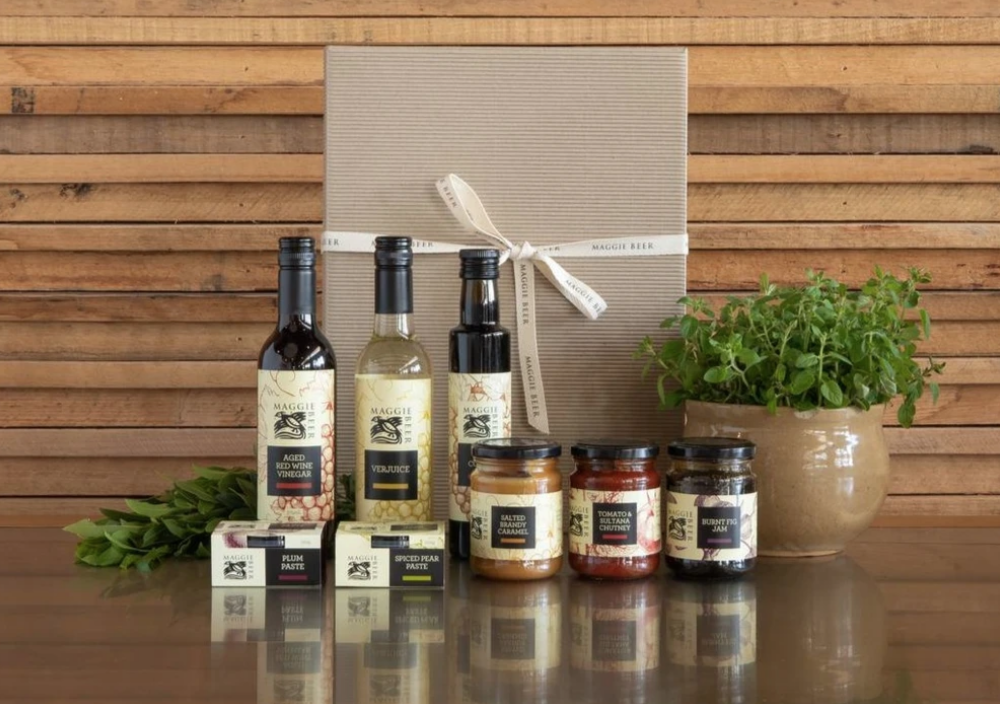 The Shared Memories Hamper gives you a little taste of everything including verjuice, tomato and sultana chutney, salted brandy caramel, plum paste, spiced pear paste and burnt fig jam. Delicious! Right now it's on special for $68.
A step up from that is the Best of Barossa Barossa Hamper – which as the name suggests contains some of Maggie's top picks. It includes some of the same products as the Shared Memories Hamper, but also a tomato sauce and barbecue sauce, a bottle of Beer Brothers "Johann Gottfried" Barossa Shiraz 2018 wine and Trevallie Orchard Dried Apricots. You can purchase this hamper for $102 – down from $120.
Meanwhile, if your loved one enjoys seafood then the Pure Foods Tasmania range should certainly be considered. The company has two premium food businesses – one of which being Woodbridge Smokehouse which produces delicious smoked seafood including ocean trout and atlantic salmon.
The business itself is set on a 25 acre organic orchard in Tasmania and the seafood is smoked using their own fruit tree wood to create the delicate and distinctive flavours. Put simply, the products taste incredible.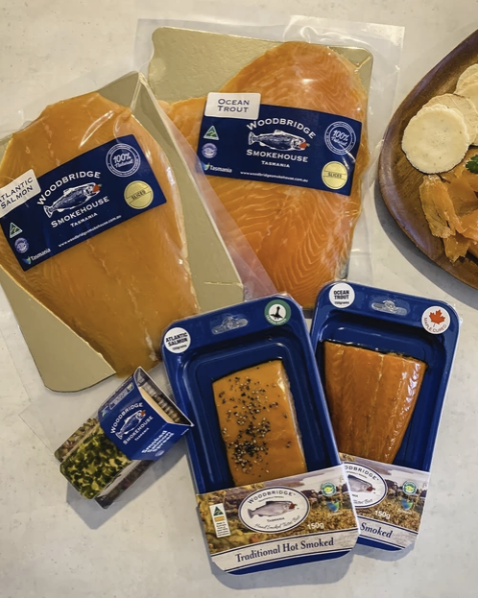 On the Starts at 60 Marketplace you'll find three different packages – a selection pack (which includes a bit of both), an ocean trout pack and a salmon pack. Depending on which one you select, your loved one could enjoy Hot Smoked Maple Ocean Trout, salmon spread, or the traditional cold smoked Atlantic salmon, just to name a few. The prices of the packages range from $60 to $105 for those who really want to treat their loved ones!
But, if you're after something different for your loved one or yourself, make sure to check at the Starts at 60 Marketplace to view all the products on offer. There's some great deals available and you could really bag a bargain!