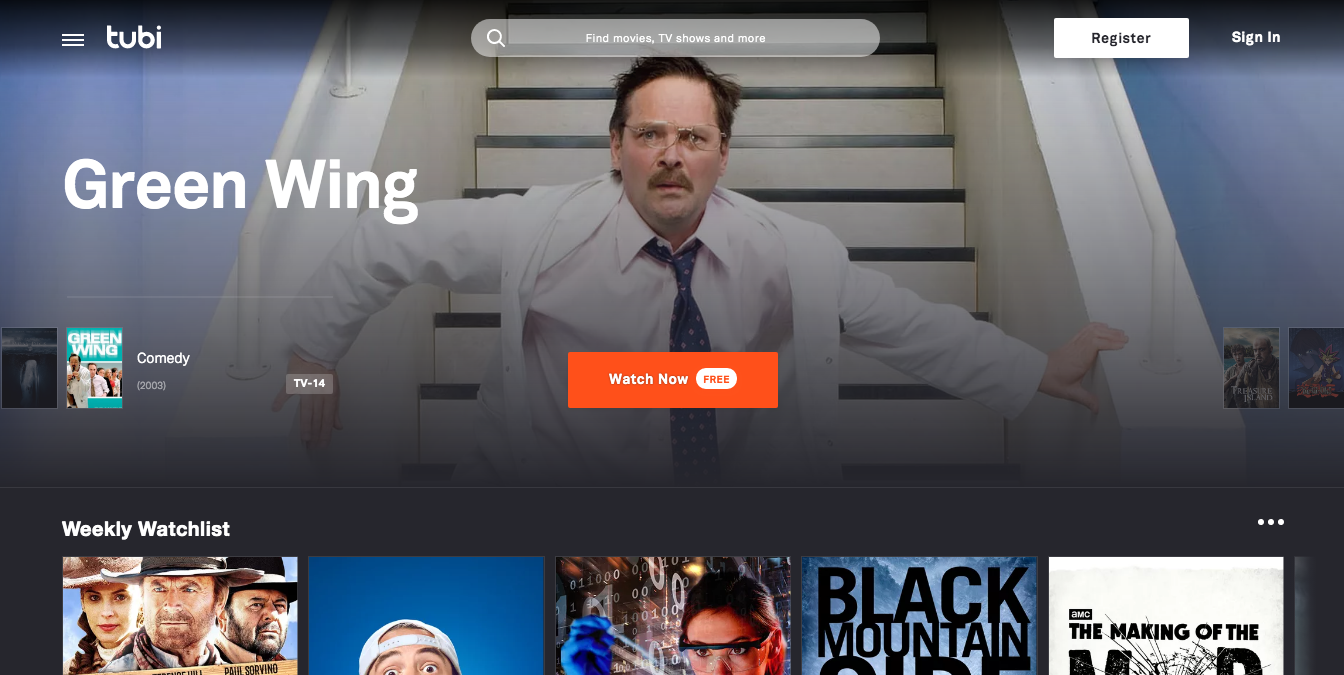 "We're excited to offer Tubi in Australia, as the first of many launch initiatives to advance our global footprint," Tubi Chief Executive Officer Farhad Massoudi explained. "Our library size in Australia will expand rapidly in the coming months. We look forward to further activating new audiences who will discover the growing value of free video on demand."
Tubi works fairly similar to its competitors with customers in Australia able to access the service via Telstra TV, or through nearly any internet connected screen such as Samsung TV, Apple TV, Amazon Fire TV, Google Chromecast and Apple iOS, as well as Android tablets and smartphones. Alternatively, people can watch their favourite titles via game consoles, including Playstation 4 and Xbox One.
Accessing the service is fairly simple with the process only taking a few clicks of a button. For laptops and computers you can easily type in the web address tubitv.com and it will take you straight to the service with a full list of movies and tv shows to browse through.
For iPhone or iPads, click on 'App Store' and type Tubi in the search box and install it to your device. Meanwhile, if you're using an Android go to Google Play and search for the service the same way. As for smart TV's, as long as you're connected to wireless Internet you'll be able to find it within the Internet apps and services on the television.
From there it's a piece of cake! You don't even need to register, unless you want to watch R rated movies or anything with mature content. But registering is free anyway and it does prove beneficial with recommendations for future viewing based on favourite programs and the ability to resume something you've started before and have returned to finish watching.
There is one other difference between Tubi and the other popular streaming services. Unlike Netflix and Stan, Tubi is 100 per cent ad-supported so there are commercials that pop up when viewing content. However, the ads are much shorter than normal TV, with only one or two showing for around 30 seconds throughout a movie or show.
Tubi has an extensive list of categories and is easy to navigate, set out similarly to its competitors with the most popular section, recently added, family movies, horror and comedy, just to name a few. There is also a search bar at the top so if there is a particular movie and TV show you hope to watch just type it in and wollah!
So, with that it's time to sit back and relax. Whether you choose to transition from Netflix or Stan completely or add Tubi to your list of streaming options, there are a plethora to go through and something sure to take your fancy.