"He suffered anxiety. But the thing is most actors do," she explained. "Unfortunately, when my father was alive, people weren't open about their problems and fears and anxiety, or anything to do with what might be considered a mental problem. It was hidden away. It was all so secretive."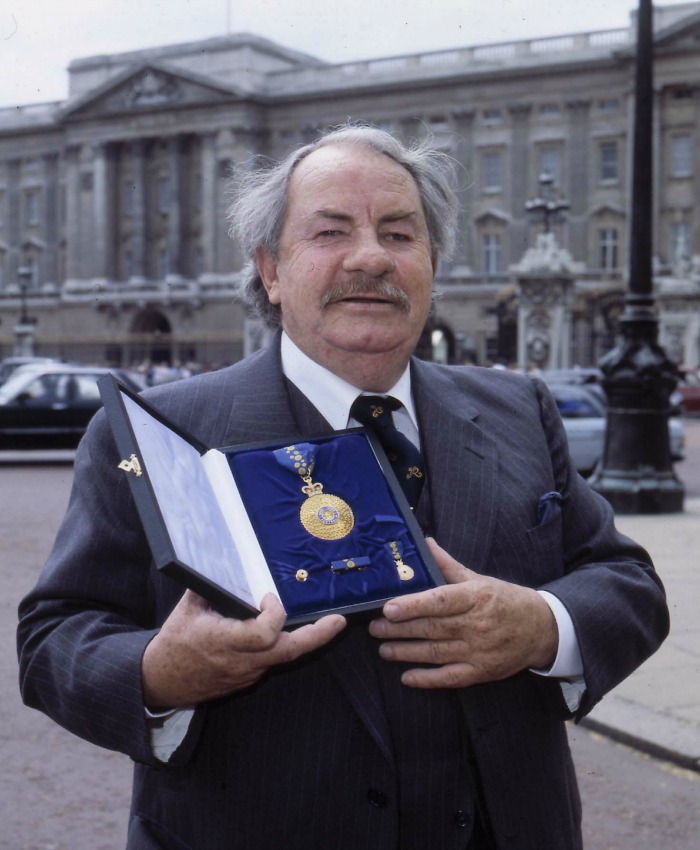 Abigail has seen first-hand how some of the world's most famous actors – just like her father – have kept their battles with stage fright and insecurities secret from their fans. One of those was award-winning actor Dustin Hoffman, 81, who she previously worked with on The Merchant of Venice in London.
"When I worked with Dustin Hoffman he used to have a bucket in the wings on the side of the stage and he used to literally physically throw up in a bucket with fear. Many, many, many times, before the performance," she claimed. "Of course in those days you had to hide that because it was considered a weakness or there was something wrong with you."
Another big name that has since spoken openly about his battle with anxiety is Stephen Fry, and Abigail added: "There's people like Stephen Fry who literally ran out of the stage door in the middle of a performance and just deserted the theatre in fear. It happens a lot."
For her father however, he never found the confidence to share his issues publicly – something Abigail believes was down to his concerns over how he may be judged at the time.
"From his generation, it was the male ego, Aussie, tough guy image, so you didn't ever talk about your feelings or complain about being frightened. It would have been considered, in those days, unmanly," she explained.
"He had a couple of nervous breakdowns in his lifetime," she added. "When he was appearing in A Man For All Seasons in New York he had a really appalling confidence crisis. Several times in his life he really suffered from depression and fear, which a lot of performers do. It's just not unusual."
One of the things she believes contributed to Leo's anxiety was his insecurities over his appearance.
"He was short (5ft7), he was overweight, he had a glass eye because he'd had a terrible accident as a young man, he had a funny potato-shaped nose," she explained, while recalling the numerous times he was turned away by agents in London – only to go on and prove them wrong years later.
Abigail admitted a lot of people assume actors and actresses are "show offs" and "full of confidence", when actually the opposite is true.
Sadly, having watched her father bottle up his mental health issues throughout her childhood, Abigail then went on to battle anxiety and depression herself. However, unlike her father, she felt able to speak out about it and ask for help.
"I know my father never, ever went to see any councillor or therapist or anything because, he would say in his old-fashioned Australian way, 'Oh, I don't need that, it's all a load of rubbish'," she recalled.
"But luckily, because I'm a different generation, when I suffered from depression and anxiety I read lots of self-help books and visited therapists and it's all hugely helped me… That's the good thing about getting older I think, you start accepting who you are and thinking, 'I've only got a couple of decades left maybe, I'm going to bloody well enjoy myself'!"
Asked if she thinks she inherited her anxiety from her father, Abigail said: "Possibly, I mean it's difficult to say but I wouldn't be surprised.
"And if you've grown up as a child with somebody in the house who… I mean don't get me wrong, he was hilariously funny and he was a great party animal, and he went through many times in his life enjoying himself and being funny, but I think it can hit you when you're feeling perfectly alright."
Recalling what it was like, seeing her dad struggling as a child, she said: "You just knew there were certain times where you had to leave him alone."
Abigail is now starring in North by Northwest alongside an all-star cast including Matt Day and Amber McMahon in Brisbane and Adelaide. The final Brisbane shows take place this weekend at Queensland Performance Arts Centre's (QPAC's) Lyric Theatre. To book tickets, visit the theatre website here.
Do you remember watching Leo McKern? Were you a fan of his work?