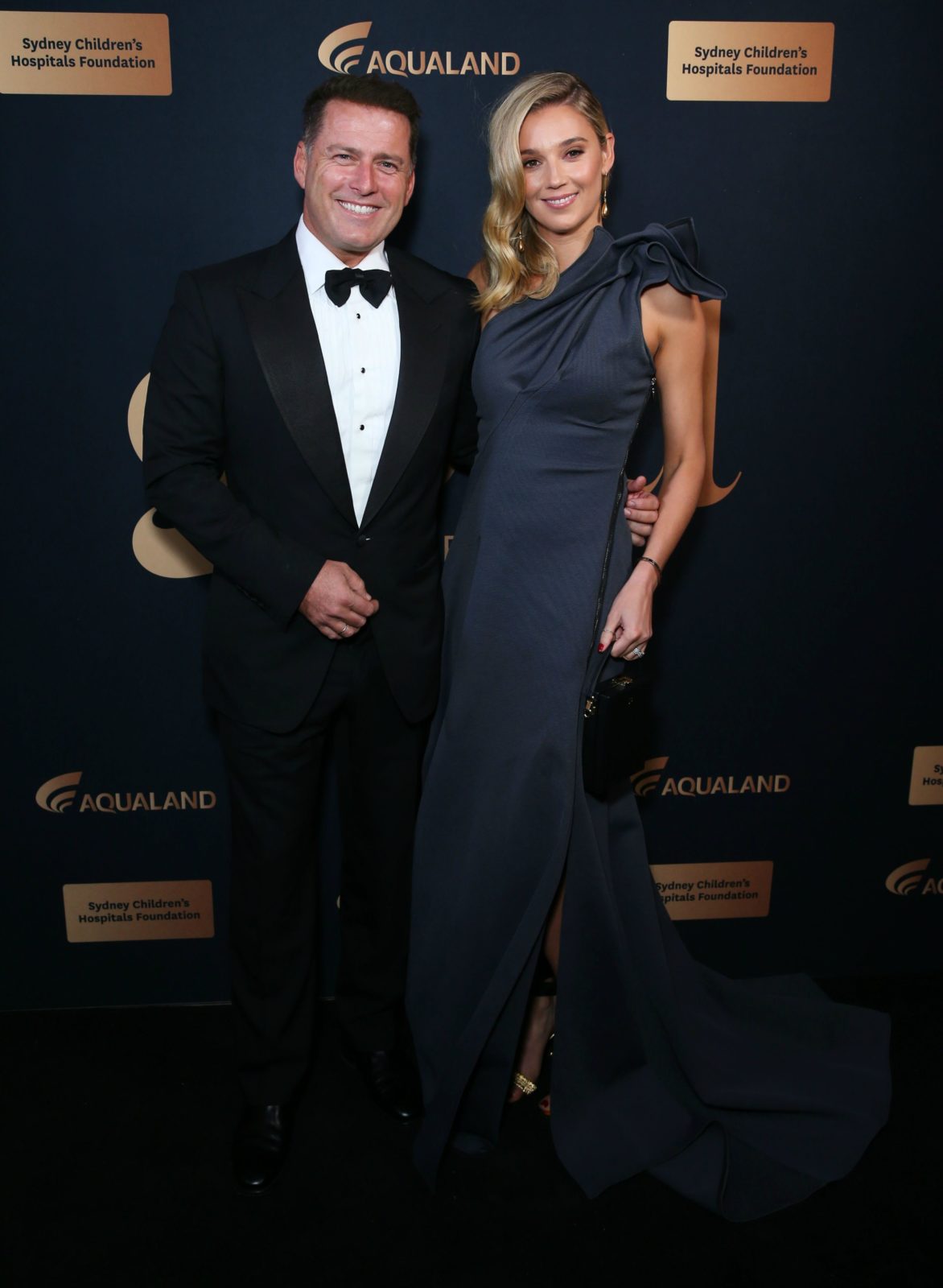 Meanwhile, Karl ensured he dressed up for the occasion too and opted for a smart black tuxedo, looking proud as punch as he stood by his wife's side for the photos.
They were joined at the event by new Today show host Deborah Knight, who replaced Karl alongside ongoing host Georgie Gardner when he left at the end of last year.
Luckily there doesn't appear to be any awkwardness between the pair and Deb, 46, shone out in a floor-length red ball gown for the lavish event.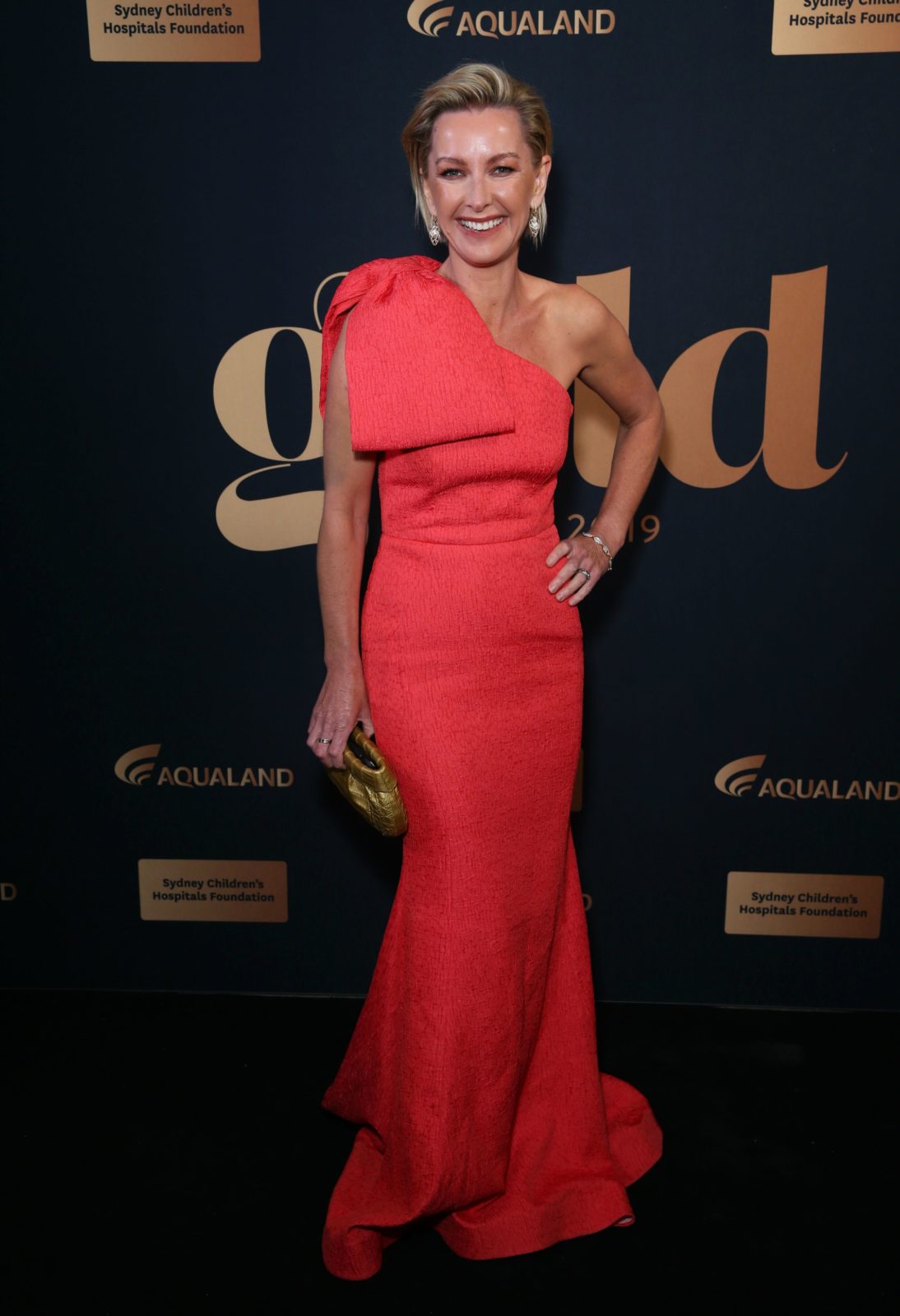 However, completely stealing the style crown for her outfit on the night was Julie Bishop, who continued to debut her amazing wardrobe following her exit from politics just months ago.
The 62-year-old was dazzling in a silver metallic gown with dramatic tassels and sequinned detailing, as she posed with her partner David Panton.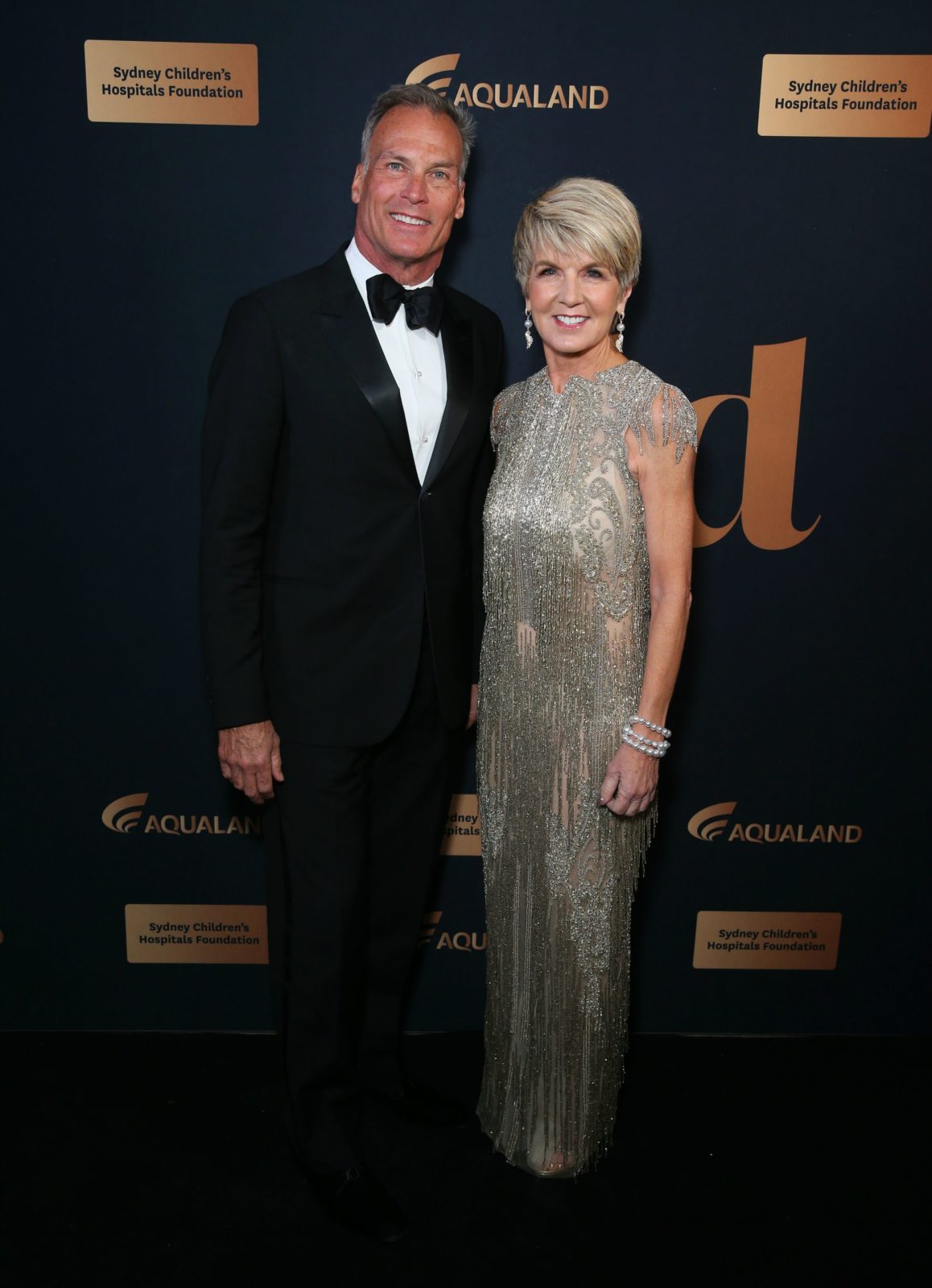 Adding some classic pearls to her wrist and showing off her signature cropped hair do, Julie couldn't fail to impress in the beautiful outfit, while her partner matched Karl's dapper outfit in a tuxedo of his own.
Karl recently announced he would be attending the event alongside Julie in a rare social media update – joking that they would be in competition on the night to raise the most money.
"There's nothing more precious in our lives than our kids.," he wrote on Instagram. "They have our hearts. When they get sick they deserve everything we've got.
Read more: 'He'll surface again': The Block's Scott Cam teases Karl Stefanovic's TV return
"Very proud to be part of the #GoldDinner Committee 2019 for the Sydney Children's Hospital. Please donate @Sydney_Kids. P.S. in a battle with @juliebishopmp on the night to raise more money. I'm going to smoke her. @itsmondotcom @dickwin legends xx."
Have you missed seeing Karl Sefanovic on screen? Which is your favourite outfit?