The couple were together from 1993 to 1998 and Malkah went on to hit out at 'sexist' views on weight gain, adding: "I feel bad for anybody that is going through a mental health struggle, but at the same time let's not pigeonhole that it's okay for a man who has a lot of wealth and power [to gain weight], but it's not okay for a woman who used to be this, but has gone, you know, and is having a bit of a hard trot."
Malkah began her segment on the show by stripping down to a black swimsuit to show off her new figure on camera, proudly standing in stiletto heels and twirling in front of a mirror.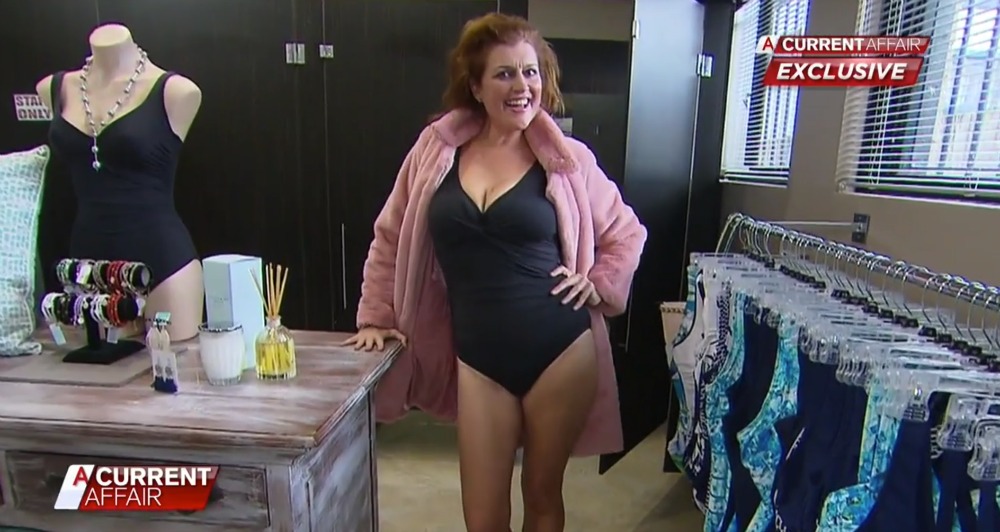 She then joined the show's reporter on the beach in a swimsuit and sarong, admitting she's managed to overcome her depression and feels happy and confident now.
"[I'm] about half my size, I would say. I feel amazing, I feel absolutely amazing," she gushed.
Malkah explained as her weight began to spiral, she tried numerous diets and even attempted lap band surgery, which she admitted "didn't work". However, following her appearance on I'm a Celebrity, Get Me Out Of Here! in 2017  when she hit 120kg – she discovered Little Forest Lifestyle Retreat outside Sydney.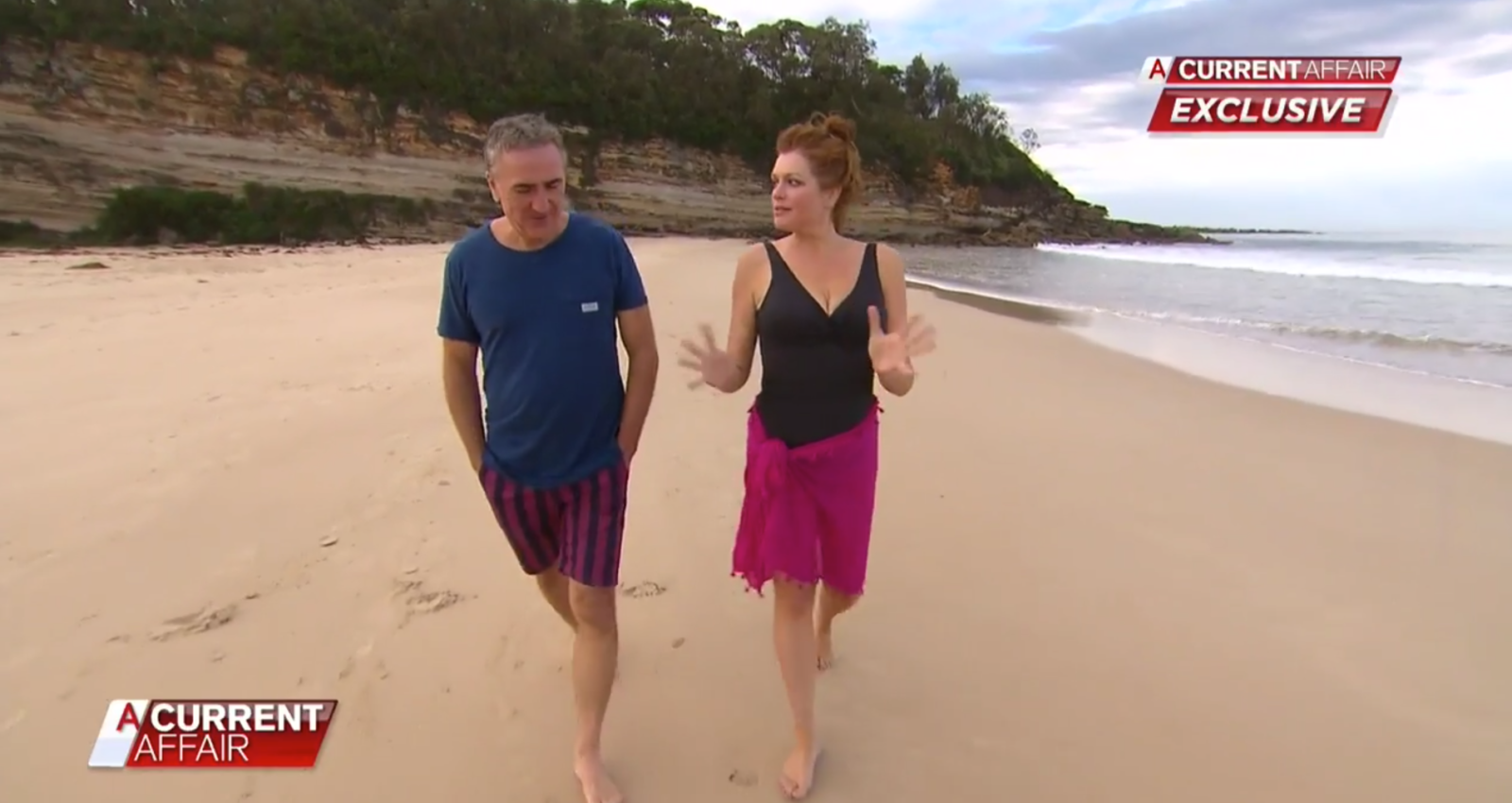 "I was like, here we go again, more of this 'hocus pocus'. But this actually has worked for me," she insisted.
The retreat focuses on therapy and "self hypnosis", with Malkah's therapist Mark Stephens explaining he focused on taking the "negative thoughts" and replacing them with positive ones.
Malkah revealed she's now considering a return to her former modelling days.
It comes after she debuted her stunning new figure in a photoshoot and tell-all chat with New Idea magazine, telling the magazine: "I no longer hate myself, I actually really like me!"
In a series of photos, Malkah models swimsuits and poses in front of the camera to reveal her slimmed-down frame. In one, she's seen in a low-cut red one-piece with her hands on her hips and flashing a huge grin.
Read more: James Packer's ex debuts amazing 50kg weight loss in daring photoshoot
Meanwhile, another photo shows her wearing a black bikini reminiscent of one she wore decades before as a model.
In a caption on Instagram, New Idea wrote: "Kate Fischer is back! The ex-supermodel talked to New Idea about her 50kg weight loss journey and saying goodbye to Tziporah Malkah!"
Speaking to the mag, Malkah confirmed she now weighs less than 70kg and, according to The Mail Online, added: "I was in a bad shape, mentally and physically."
Have you battled weight gain like Tziporah? Did you find an effective way to shed the pounds?