"He went into hospital and I remember I went to see him and he was asleep on the drugs a lot but he opened his eyes and looked at me and said, 'I've decided to discontinue treatment'. I said, 'I think that's a great idea'.
"When you're passing, it's very important for people to accept that you are. And to not make you fight and hold on, but to respect that this is my time and I want to go."
Joining David's loved ones by his bedside, Georgie was there when her friend passed away. Now she's described how watching him pass "peacefully" gave her hope that death doesn't have to be as feared as many think.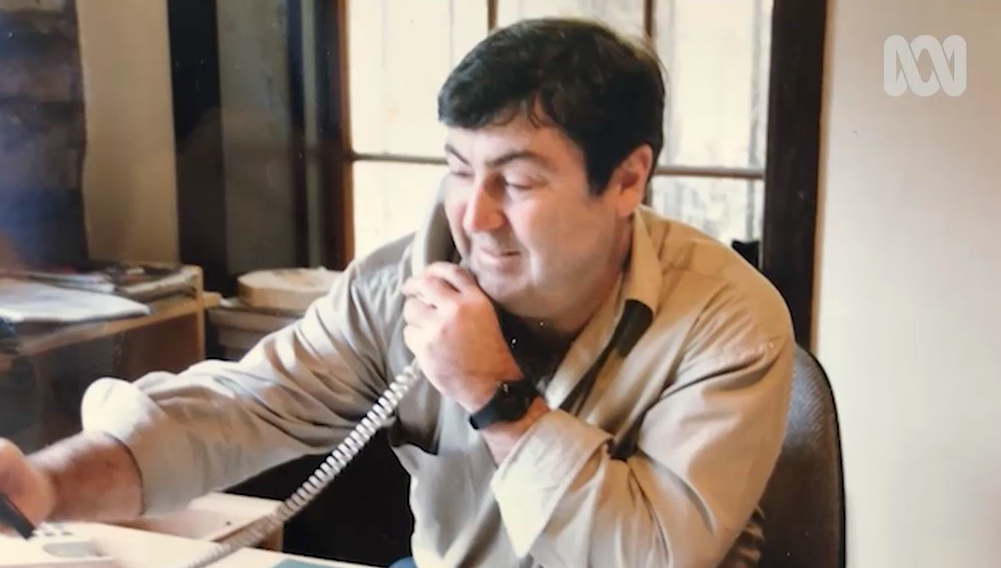 "When he finally did pass… he was doing that breathing and it was quite confronting and finally his breathing got so slow, I said, 'I think we should all be in there'. I remember talking to him and saying, 'You've done everything you needed to do'," she says.
"He always used to say 'God speed' when he'd hang up the phone so we were all saying it and he passed away. Right there. He showed us how easy it was. It was the last gift he gave us. When you're lucky enough, and all the stars align, it can be peaceful."
She adds: "When I went back and I looked in just to say goodbye before I left, it wasn't him anymore. It was just a body. Whatever had inhabited that body and made David David wasn't there anymore. It was this perfect life lesson in three hours."
Sadly David isn't the only loved one Georgie has lost and she also opens up on her grief after hearing her All Saints co-star and hit Home and Away actress Belinda Emmett was battling cancer.
Describing the actress as a "beautiful and genuine person", Georgie recalls working with Belinda when she first began dating her husband Rove McManus – having overcome breast cancer previously.
Sadly, after leaving the show, the cancer then returned in her bones – something Georgie remembers finding out about well.
"She [Belinda] went off to shoot The Nugget with Eric Bana – she left our show – and then news got back pretty quickly that she'd been diagnosed during the shooting with bone cancer," she tells Anh.
Read more: Georgie Parker opens up about life after a hip replacement surgery
"It was unfathomable that someone who was so full of life was given that kind of diagnosis. She fought it hard man, I mean she really gave it everything she had. I think the thing that would have made her happiest is if she could have been a mum. She would have been the best mum.
"We were robbed with that one."
Elsewhere in the show, Georgie also reveals how her painful battle with scoliosis ended up contributing to her decision not to have more children following the birth of her daughter Holly, and how she's recovered since undergoing a hip replacement.
Georgie Parker's episode of Anh's Brush With Fame airs on Wednesday, June 26 at 8pm on ABC
Have you watched a loved one pass away? How did it affect how you see and think of death?