After mastering the technique the mother-of-three took things a step further by doing a fancy turn, before striking a pose against the pole and flicking her foot up in the air.
The last move showed off Cassandra's flexibility as she flung her leg up and around the pole with her hand placed confidently on her hip.
"Ohhh," an impressed Kerri-Anne Kennerley can be heard saying in the background followed by a rousing applause from onlookers.
The video, which has since been posed on social media has gained a lot of attention from fans who praised Cassandra for giving it a go.
"Great show. Can we see more of Cassandra? She is really good on the panel," one person commented on Facebook. While another added: "Cassandra is great on the show and not afraid to try anything."
Cassandra has been in the spotlight quite a bit of late, stepping out in a smoking hot outfit at a VIP launch party in Sydney earlier this year.
Pulling out all the fashion stops, the mother-of-three opted for a sheer printed blouse which she teamed with a chic figure-hugging black midi skirt and towering strappy heels. She finished off the standout ensemble with simple jewellery and wore her short locks out and straightened.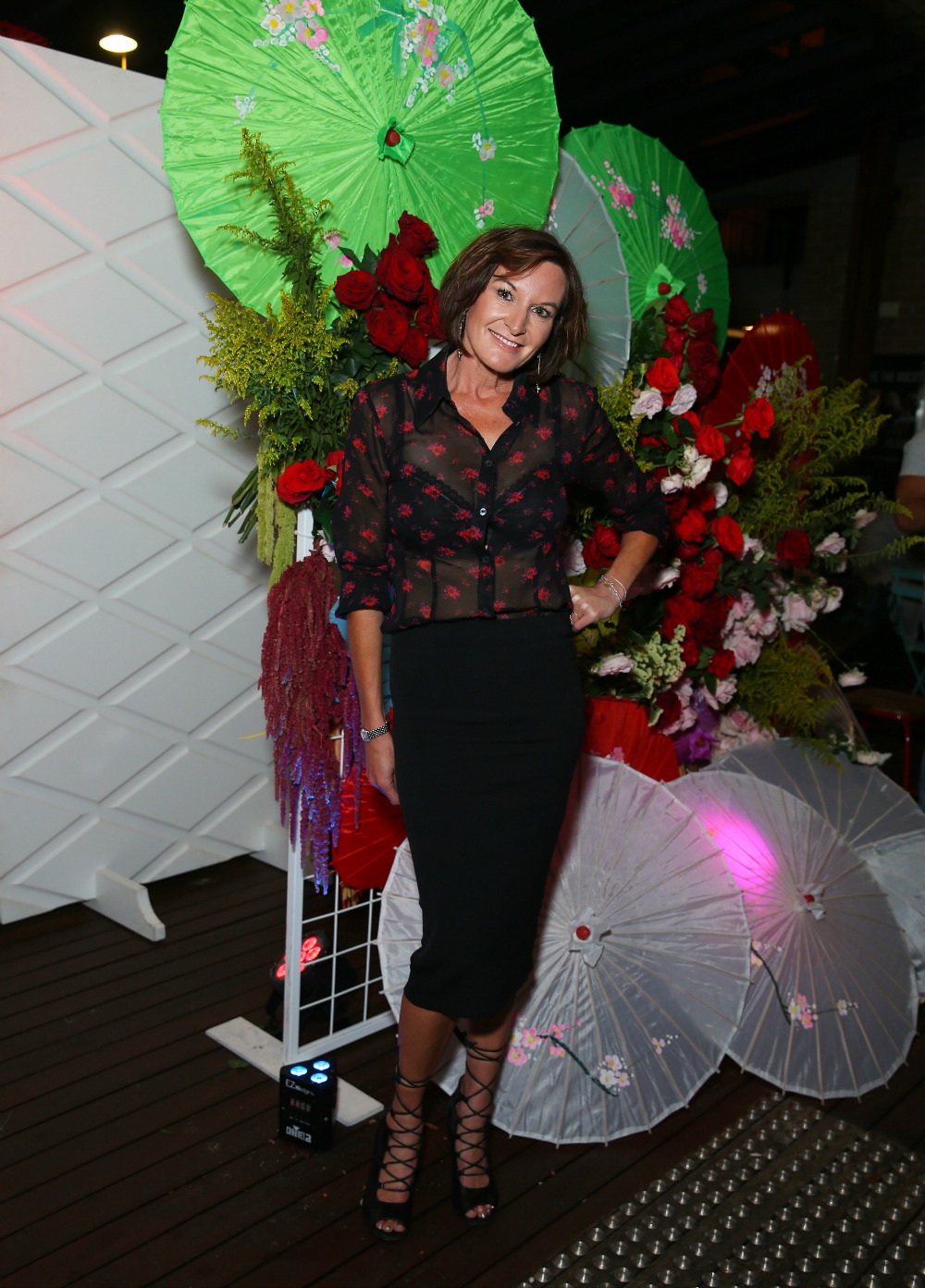 Cassandra appeared in high spirits at the event, despite claims that the journalist launched into a fiery rant about her ex-husband Karl Stefanovic late last year were confirmed, as audio of the interview was leaked online.
In December, reports by New Idea were published claiming the mother-of-three – who was married to the former Today show host for more than 20 years – launched a furious attack on her ex, branding him a "narcissist" and "fake".
The news outlet claimed the former Dancing with the Stars contestant let rip as she landed in Sydney airport after a weekend in Melbourne, shortly after Karl tied the knot with new wife Jasmine Yarbrough in a lavish Mexican ceremony.
It wasn't long before Cassandra came out in denial of the comments, claiming in an interview with Studio 10 that New Idea made the quotes up.
When asked if the comments attributed to her by the publication were true she replied: "I did no interview with New Idea."
Read more: Cassandra Thorburn ramps up the heat in daring sheer top and fitted skirt
The journalist was then pressed by the TV hosts over where the quotes came from, to which Cassandra insisted New Idea did "make them up".
However, audio released on YouTube back in April appeared to have proven the original claims were true.
Throughout the clip Cassandra could be heard slamming her ex, mentioning everything from Karl's wedding, to his apparent comments about "being the best journalist in the world".
"He's thrown three weddings for goodness sake. Who needs three weddings in a year? Give us a break," a woman, reportedly Cassandra, is heard saying. "Three weddings and a funeral. We had a funeral and it was my dad's.
Are you a fan of Cassandra Thorburn? Have you ever tried pole dancing?